I get asked a lot, "How do you come up with ideas for your party themes?" Most of the time, the first glimmer of inspiration I get comes from a color or a combination of colors.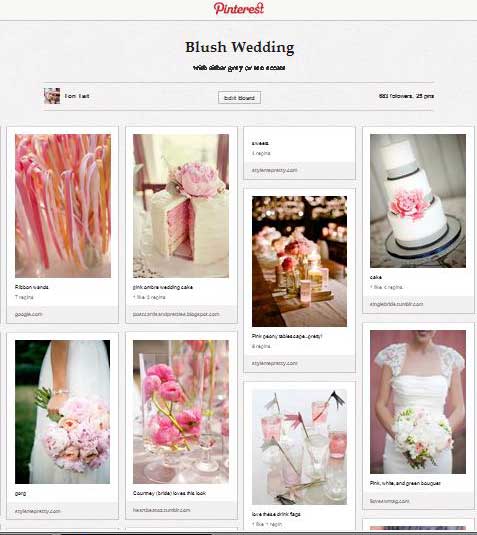 My Pinterest board for a Blush Wedding
I'm not a big fan of character parties or most novelty themes — but color… now that's something to plan a party around. You'll notice I typically credit the color of the party first (in my mind it's the star and where my planning all begins) like in our purple cowgirl party, white spring brunch and this purple & yellow dinner party.  However, coming up with that perfect color for your party or to paint home entertaining space,  can be tricky.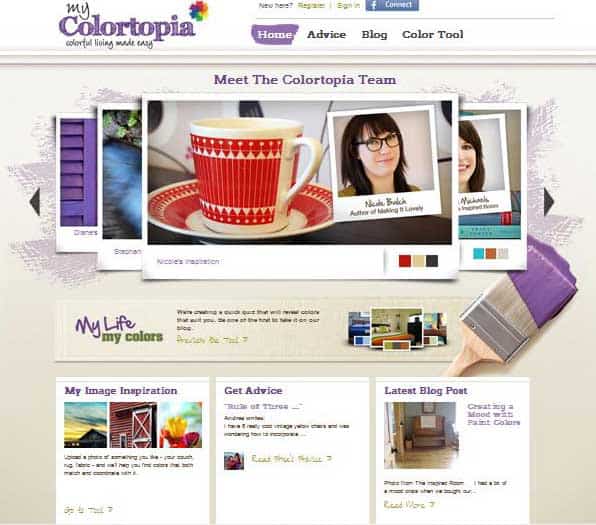 I often scour the web looking for inspiration so I was thrilled to learn about a new community created by Glidden Paint called MyColortopia.com which is full of inspiration, tools, and advice from the Colortopia Team (a few of my favorite design bloggers have teamed up there!) to help you simplify choosing that perfect color. They're making it simple (and fun) to select colors, buy paint, paint your space and be thrilled with your choices.
I've been using MyColortopia.com in planning something I have in the works (more to come soon!) and am pleased to have teamed up with Glidden/Akzo Nobel Paints to share this new tool that helps you discover colors that suit your personality and lifestyle (so you can decided what color to paint your kitchen or the color for your upcoming wedding).
Be sure to check it out — take the My Life My Colors Quiz (use the above widget) and leave a comment telling me what colors pair with your lifestyle.
 –I have been sponsored by Glidden brand paint to write this post but the thoughts and opinions expressed are my own.