I have been compensated by ZonePerfect® for this post; however I am sharing my own thoughts. All opinions are my own. #Ad #ZonePerfectRevitalize
Summertime is supposed to be filled with warm, lazy days and fun cocktails, right? That's not at all what I'm feeling at the moment. How about you friend? So far my first couple of weeks have been filled with rushing kids around to their activities, working long hours, and trying to pencil in on the calendar all of the fun things we want to do and all of the parties I want to host. Oh and writing content for my new DIY Marketing site. There just never seems to be enough time in the day (or the season!). Do you feel this way? Tell me I'm not alone.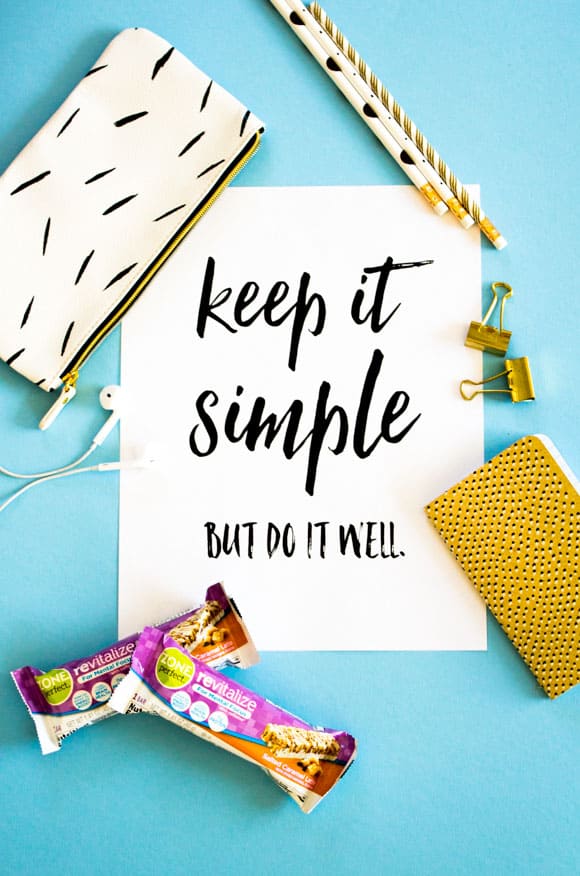 I try to keep reminding myself that my mantra has always been "keep it simple." I mean, the name of this blog does means a lot to me. Do you all have a tendency to overthink and over-plan? I'm totally guilty of this at times, but I'm working to keep myself focused and in check with how much I schedule and to better manage my expectations. Honestly, I think I need to cut myself a break once in awhile. We can put so much pressure on ourselves. I'm trying to stay focused on what's important and what needs to get done.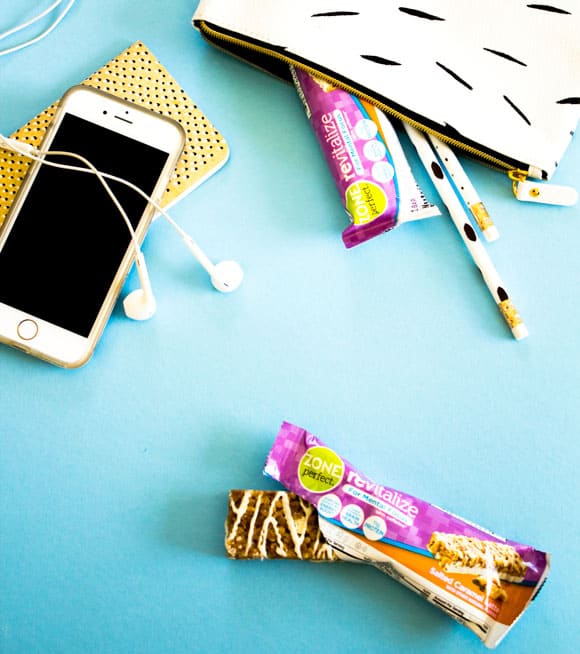 One thing that's helping me get through these long days is having the perfect snack always on hand. I discovered these ZonePerfect® Revitalize for Mental Focus bars recently in the lunchbox aisle at Target. And I have started keeping them on hand always! I have a couple in my desk drawer, in my purse, in my work bag. YUM.  I'd keep them in my car but it's like 115 out here and I'm certain they'd melt.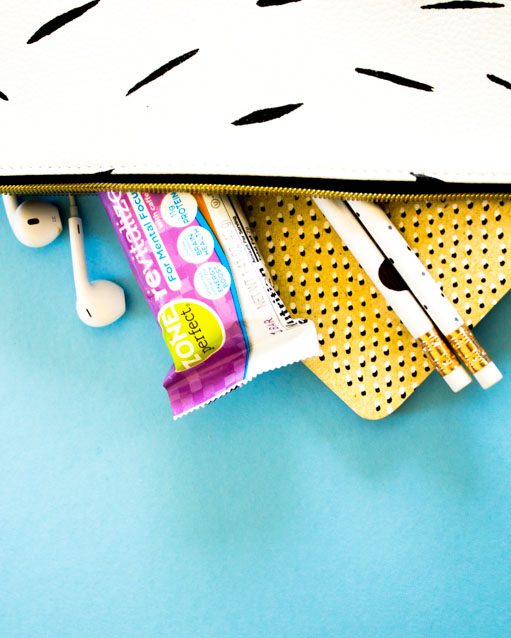 ZonePerfect Revitalize  bars help me stay mentally sharp and focused throughout my busy day and the flavors make them taste like a delicious treat (hello Salted Carmel Latte, Strawberry Shortcake, and Hot Chocolate Marshmallow!) My current favorite is the Salted Carmel Latte and it even has 11g of protein. They also have green tea extract that has caffeine levels equivalent to a ½ cup of coffee and Choline which is a nutrient that supports brain health. They are the perfect snacking solutions for active and busy lifestyles. You can find out more about this product here.
What fun things do you have planned for the summer? Any entertaining plans in the works? I hope you'll resist scheduling too much and remember that it's okay to keep things simple. That's really my main reason for creating this space. I want to encourage you that simple can be gorgeous, fun, and memorable. Pick a few elements for your party and do them well. The rest, can be basic. Honestly. Focusing on a few things rather than "everything" will help you feel less overwhelmed and hopefully bring you more joy. Whether that's summer activities or details for your backyard dinner party.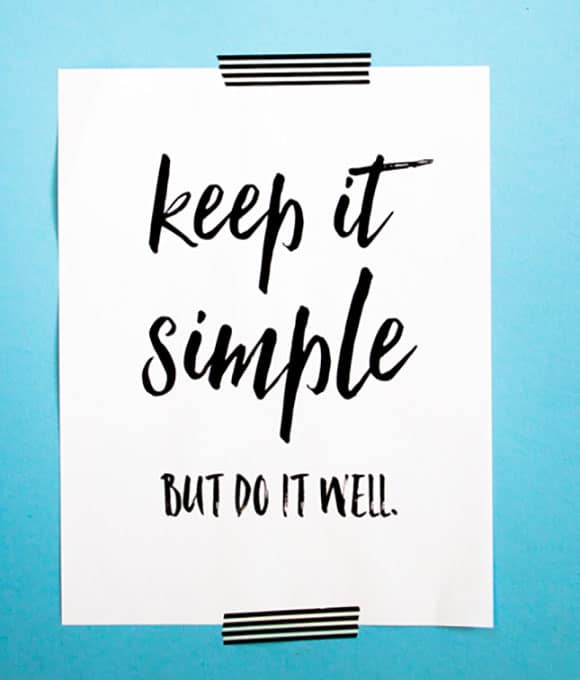 If you want a little reminder, print out this sign and put it on your desk, or pin it up on your fridge. Cheers to staying focused, and getting it all done friends!