The mason jar trend is nothing new, but it still seems to be going strong (and in my book still adorable!). From sweets to snacks, drinks to meals — I love all mason jar recipes. Here are a few I've spotted that I can't wait to try.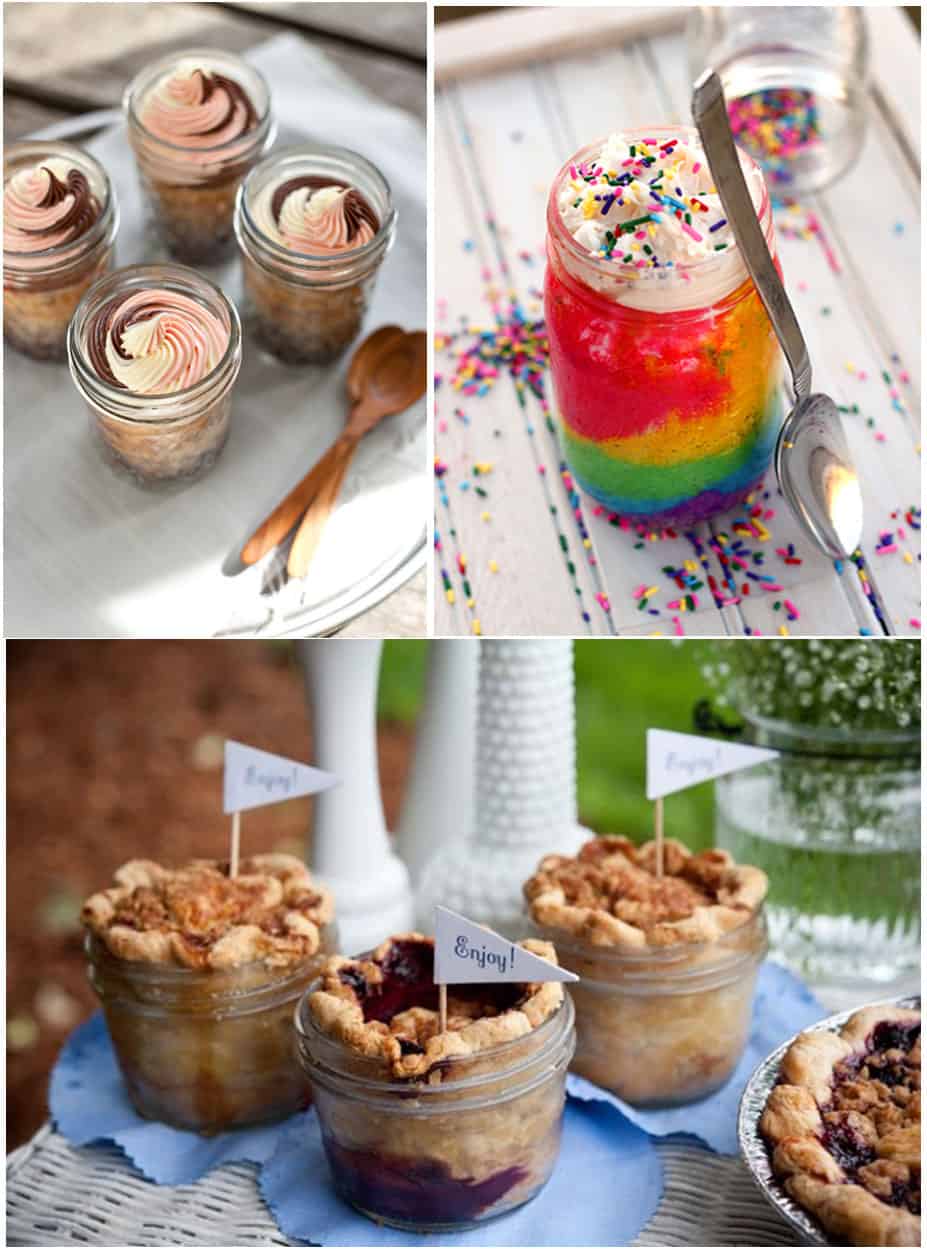 Neapolitan cake, rainbow cake (would be darling for birthday or St. Patrick's Day), individual pies (the flags are a cute bonus!).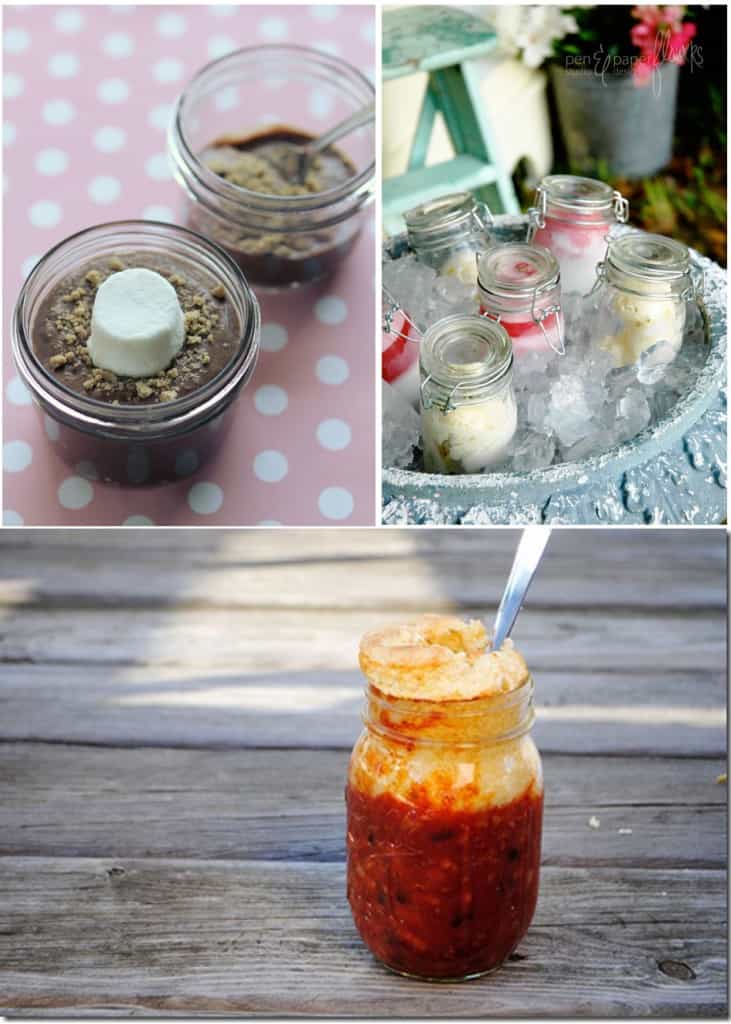 Here are some of my favorite and unique mason jar recipes that go beyond cakes and pies:
Smore pudding, ice cream (hello brilliant!), and chili topped with cornbread (this has to be my all-time favorite!).
Have you baked, cooked, or served with mason jars? What are your favorite mason jar recipes? Do tell!