I love a good holiday themed martini. I also love serving mini martinis at cocktail and holiday parties. Here's why: you can create a fun signature martini and even you non-martini-lovin' guests will happily take a glass and enjoy. It's a nice and festive 2-3 sips without the commitment of a full martini (for the record, gal doesn't mind this form of commitment… just sayin').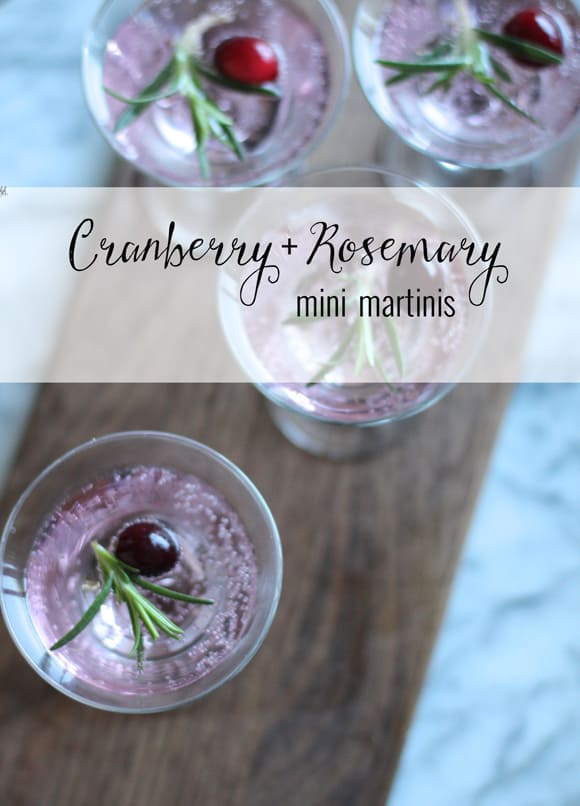 I adapted the cranberry and rosemary cocktail recipe I shared a while back to be served in these adorable mini martini glasses. Aren't they cute?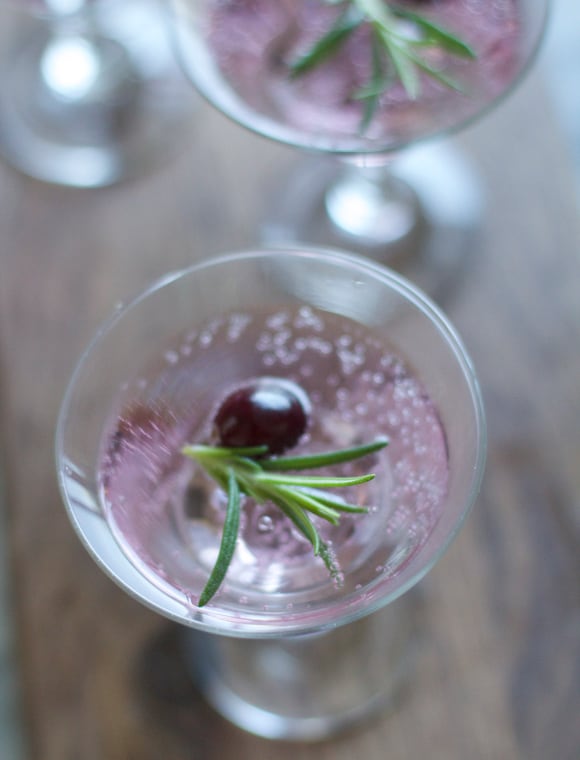 Make a batch of these up about 10 minutes before your guests are to arrive and set them on a platter (or pass them out if you have waitress-like skills) for your guests to grab as they arrive. It's a great way to set the mood of your holiday gathering!
Get the recipe here. Cheers!
You might also like these mini pumpkin pie martinis. YUM.