Keep little hands busy while they are waiting for their dinner (or just busy in general), with these fabulous placemats from Modern-Twist. Playful, hip, and just plain fun… kids will love coloring these fun designs over and over. They wipe clean and roll to store easy- could it get any better? I think the brilliant minds at Modern-Twist thought of it all when they designed these placemats. They are really unique and useful.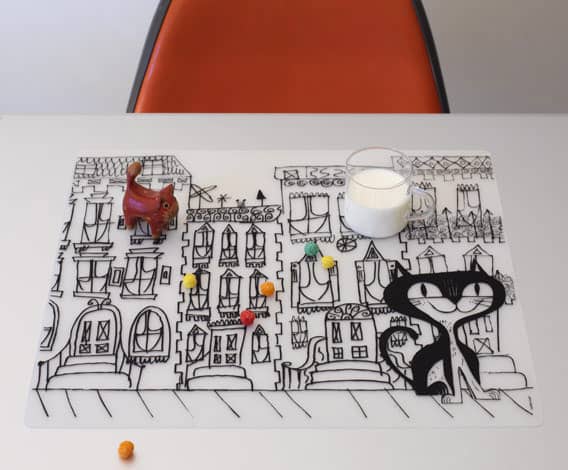 This design is Kat in the City (my personal favorite).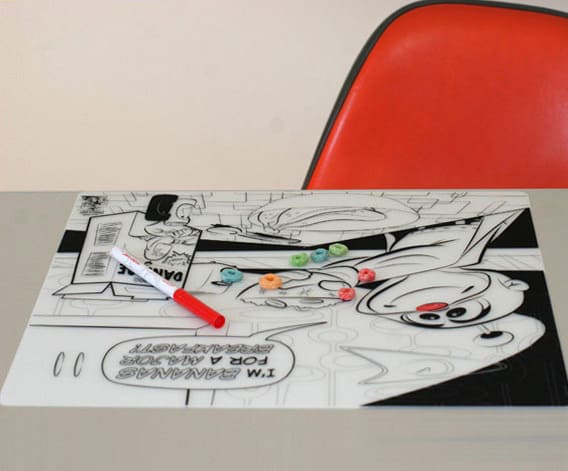 and here is Major Damage– so fun!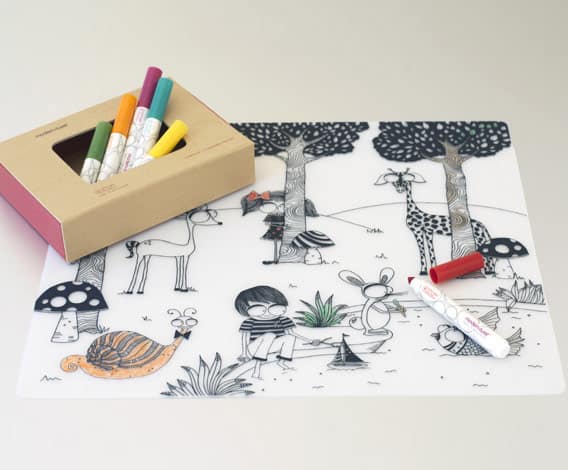 You can use any washable markers to color these placemats or you can purchase a Kidz Box and have a complete gift ready to give.