Raise your hand if you feel like you're doing #AllTheThings and yet somehow you still feel like you're not doing enough. Oh boy, I know that feeling. It's easy to get caught up in the grind of trying to build your brand online, reach your audience, grow your following, research new marketing ideas, explore the newest shiny platform to come on the scene, take killer photos, do the actual work your business requires … I could keep going but you get the point. Heck, you're living it. Social media overwhelm can derail you from growing your brand online.
Sometimes being an online entrepreneur feels like running on a hamster wheel (and I'm guessing you'd agree). I think that's okay–for a season. But ultimately we need to get to a place where we're confident that we're focusing on what matters. We should be spending quality time on the things that will move the bar for our blog, brand, and business. It's hard to really know what those things are though when we're running on that wheel.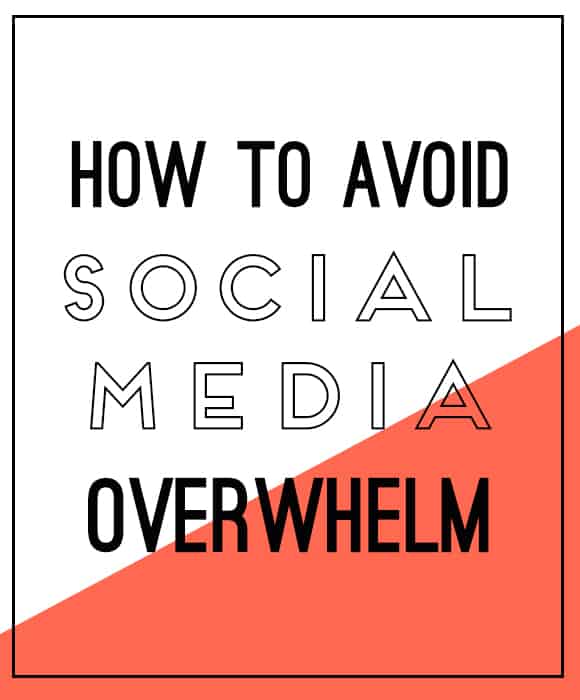 Does any of this sound familiar?
You feel overwhelmed by all the things you have to do daily and all the things you want to do that you can't seem to get to.
You're watching your peers' businesses take off and you're starting to feel defeated.
You're Googling, everything. Reading everything you can, and learning a lot. You're in a handful of Facebook groups trying to figure it all out. BUT you still  not confident that you know where to start or what to focus on first.
You're afraid if you don't "do it all" that you'll be hurting your chances of succeeding.
You're tired. And beginning to feel uninspired about your business.