This school themed baby shower is clever and stunning. I have been meaning to share this post with you for a while now- sorry for holding out! Whitney Smith put this fabulous shower on for her friend, a teacher of course! Check out these smart details: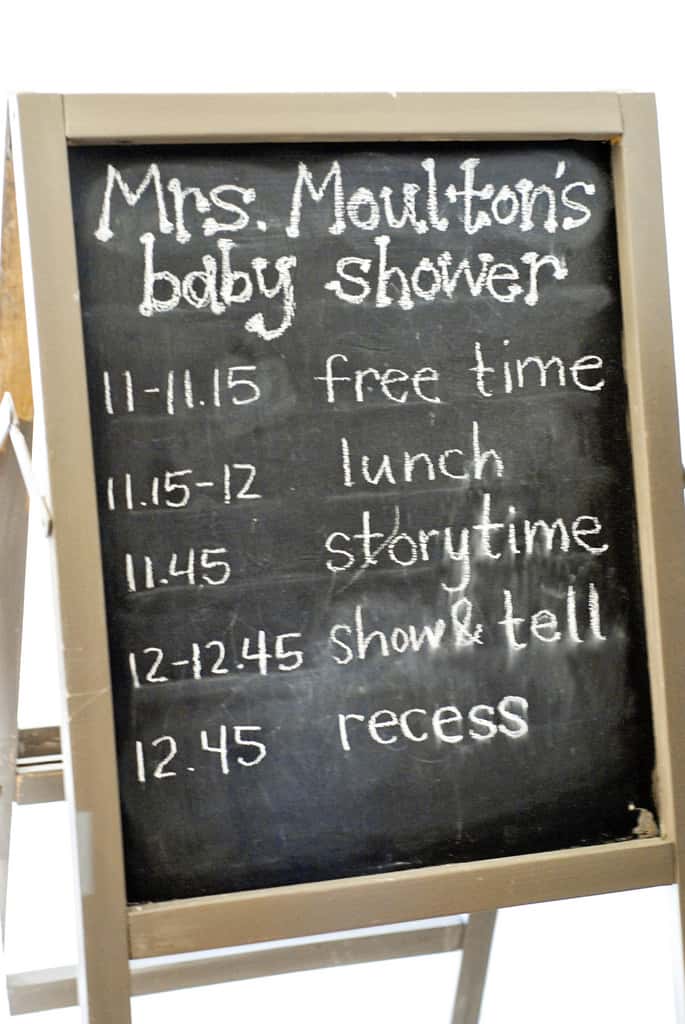 Chalkboards offer a simple yet creative flair to party decor- fitting for this school themed shower.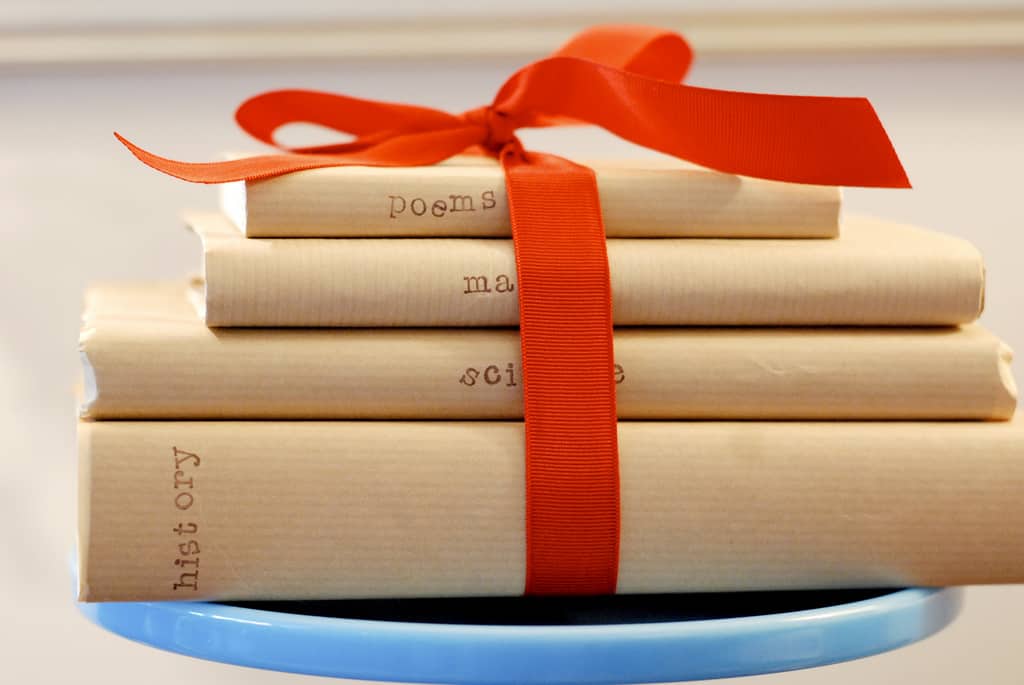 Great idea for an inexpensive centerpiece. These would be perfect for a school themed graduation party as well. Books + Paper + Ribbon = thoughtfully simple centerpiece!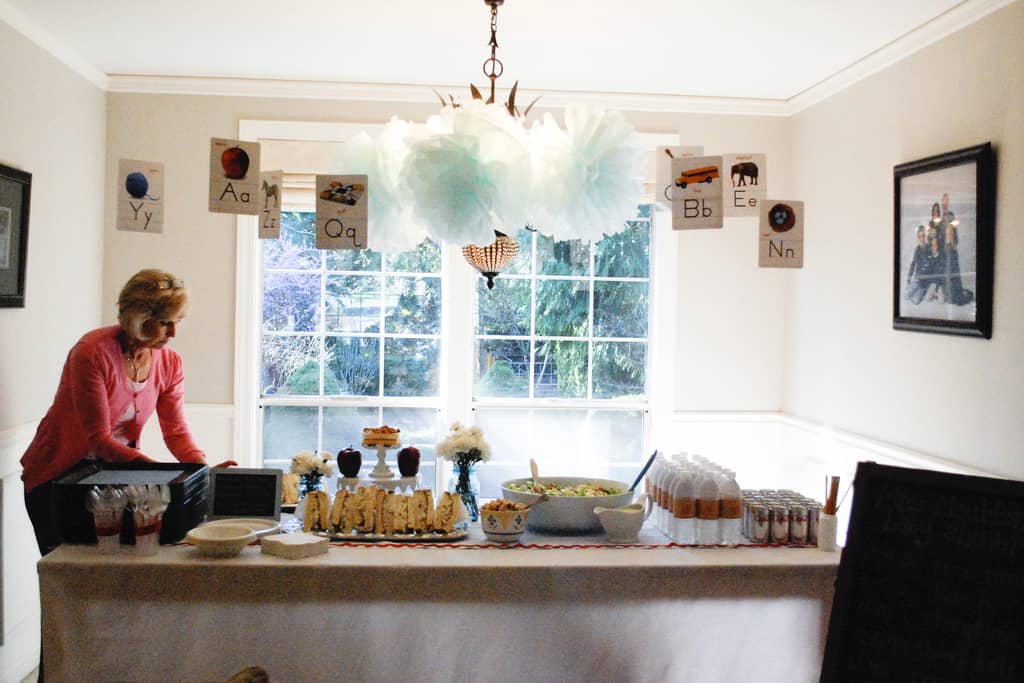 Love these vintage over sized flashcards hanging as decor, don't you?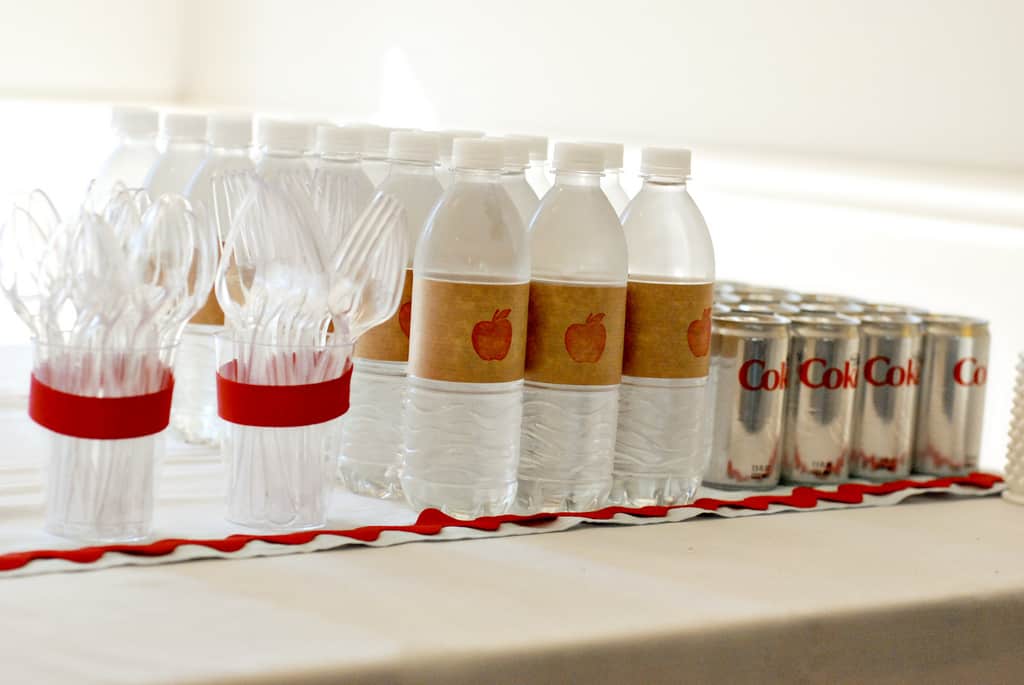 The water bottles have that simple apple stamp design like the ones on the invitations. Ties together perfectly!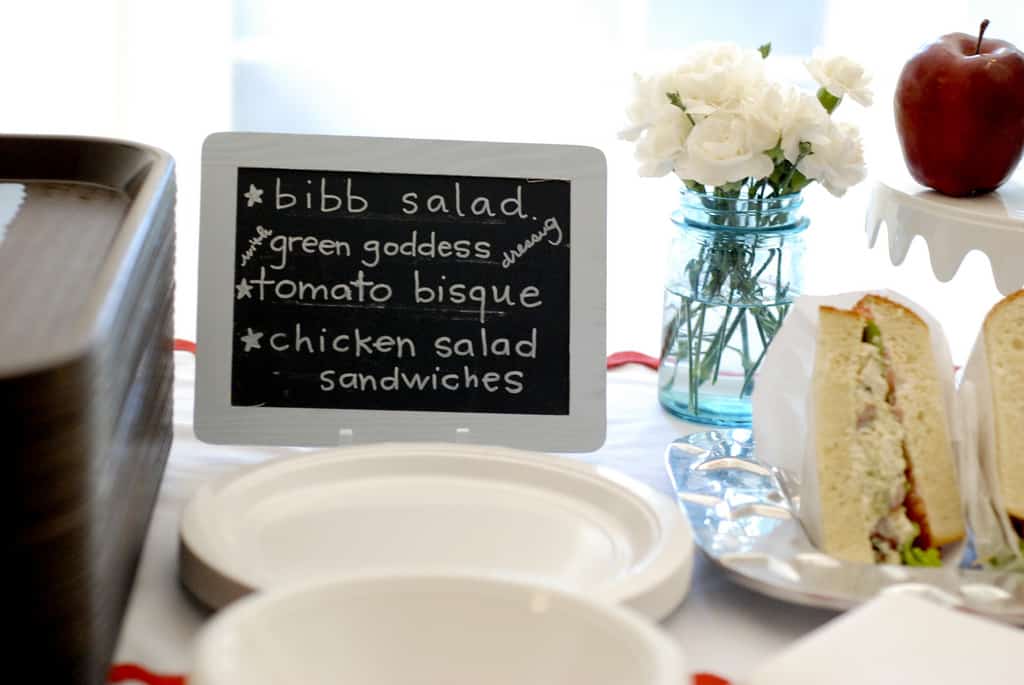 Like the cafeteria, only classy and with good food.
The individual cartons of milk are perfect!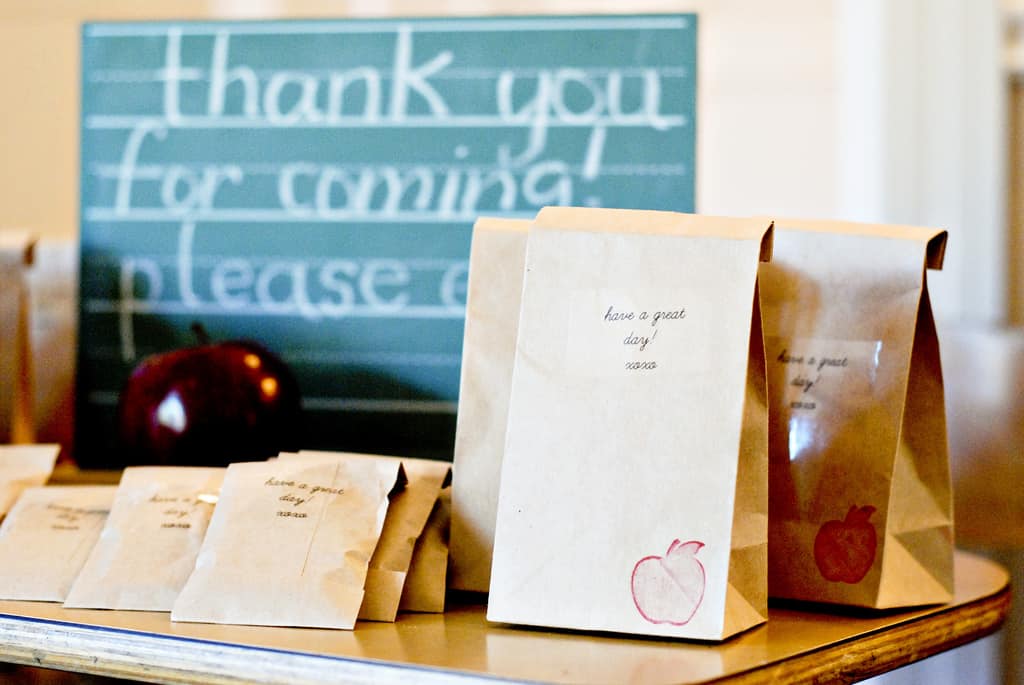 Brown bags to go!
Thanks again to Whitney Smith for sharing this great school themed shower! I immediately began thinking of a pregnant teacher I could host this for- darn, none come to mind :).