When M'chel Bauxal sent me photos of her Wedding at the World Trade Center in Portland, Oregon- I fell in love right away. Dennis and M'chel met a TV station and it was a whirlwind of romance after that. As a TV host and a celebrity makeup artist couple- it was only fitting that Dennis proposed LIVE on air! Yes, watch this on air proposal for yourself…. it is so sweet!
I'll let M'chel tell the rest… so sit back and enjoy!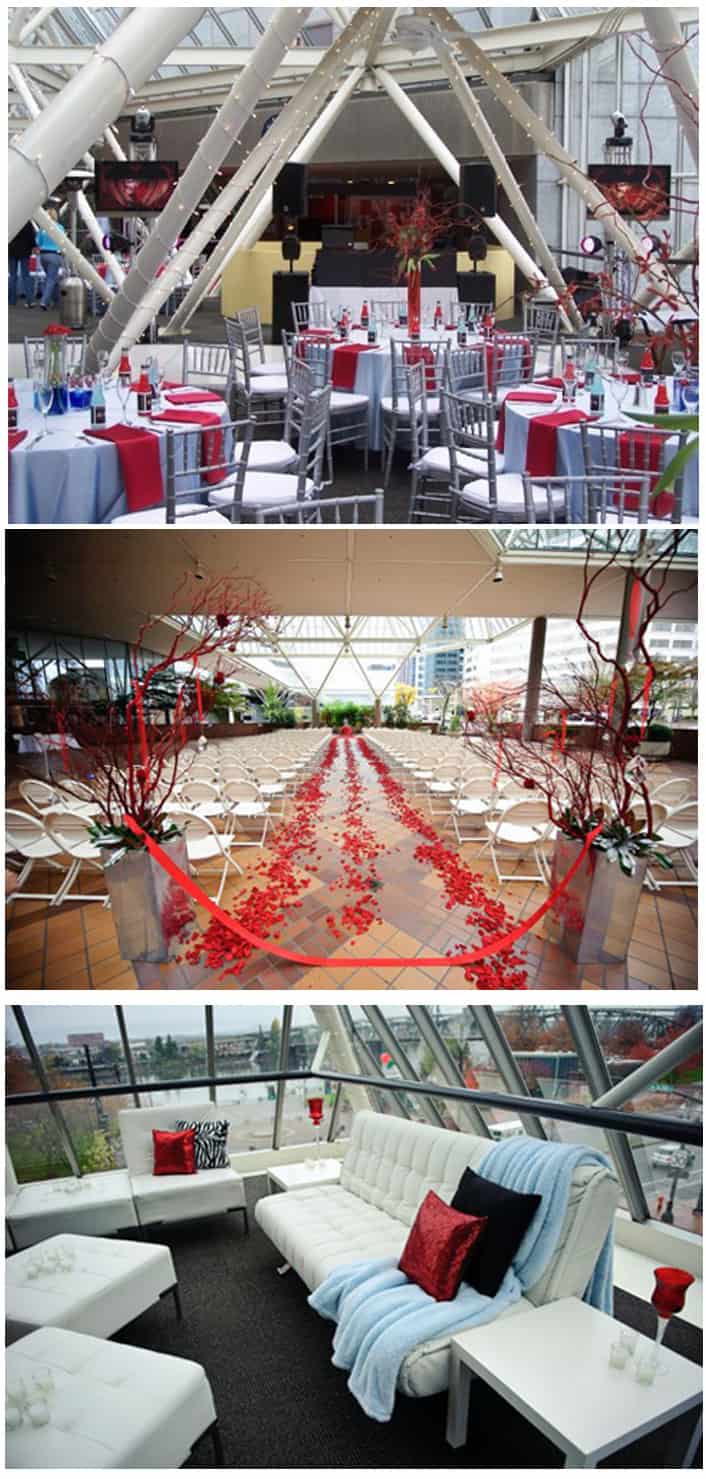 We chose the World Trade Center in Portland, Oregon because of the sophisticated and modern feel of the solid white truces that offered an ideal setting. The spacious open air terrace and relatively quite Sunday downtown was perfect for a wedding. Becki Duckworth of West Coast Event Productions provided a creative part of the wedding, the lounge which overlooked the Wilamette River in downtown Portland. Two large white leather tufted couches, chairs and ottomans were decorated with baby blue and red fur throws and pillows.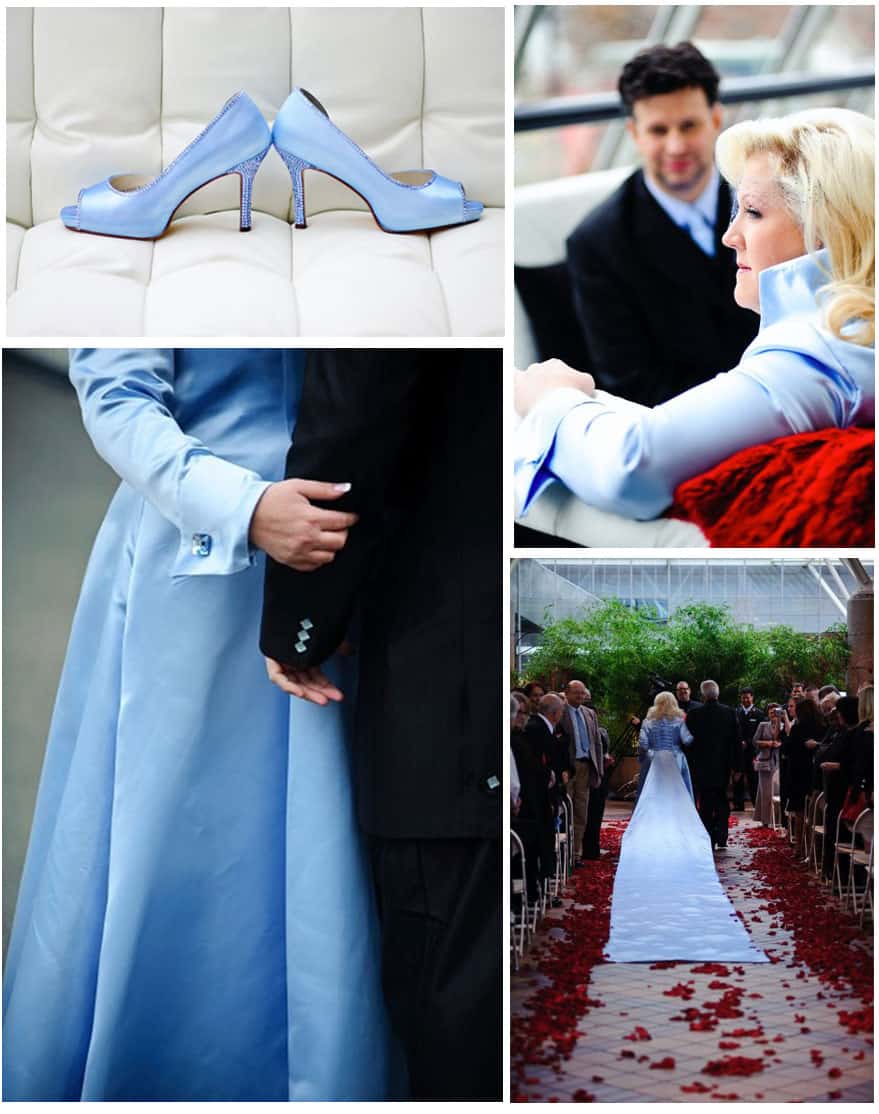 My dress was made of baby blue silk. A modern, couture wedding dress designed by myself and made by Allison of Amai Unmei. It was encrusted with Swarovski crystals on the cuffs, collar and corset back with a 27 foot train. My shoes were covered with some odd 3,000 small blue topaz Swarovski crystals that took me about 15 hours to put on with tweezers.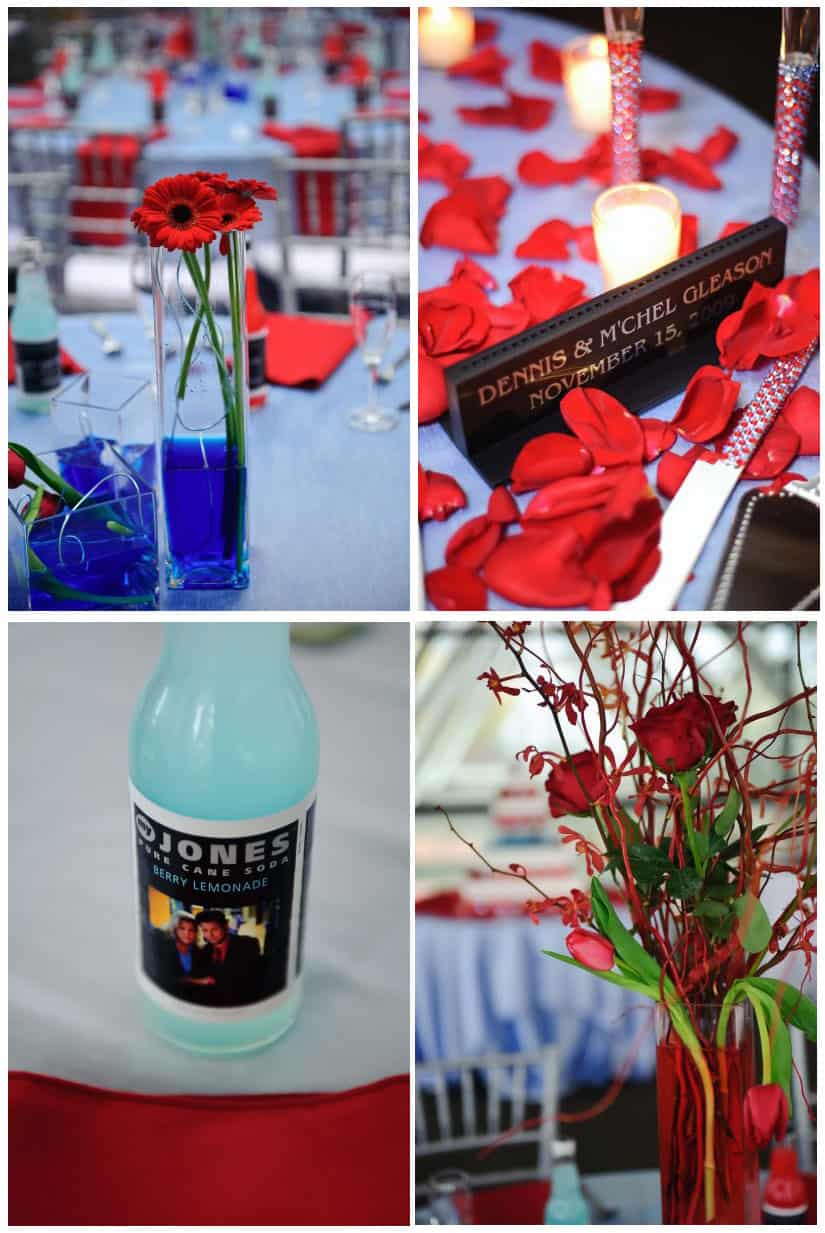 To keep with our "Red Carpet" glam- as guests arrived at the reception, they walked down a we a 40 foot red carpet and were photographed by several paparazzi photographers. Custom designed bottles of red and baby blue Jones Soda with our engagement photo and a note from us to our guests imprinted on the back were on every place setting.

Guests stood in front of step & repeat banners with our "G" signature logo made by Wonderful Graffiti. In the middle of our cake stood a 12″ square glass vase filled with blue water with large red and clear crystals. Small blue topaz and red swarovski crystals decorated the outside of our 8″ metal "G" cake topper.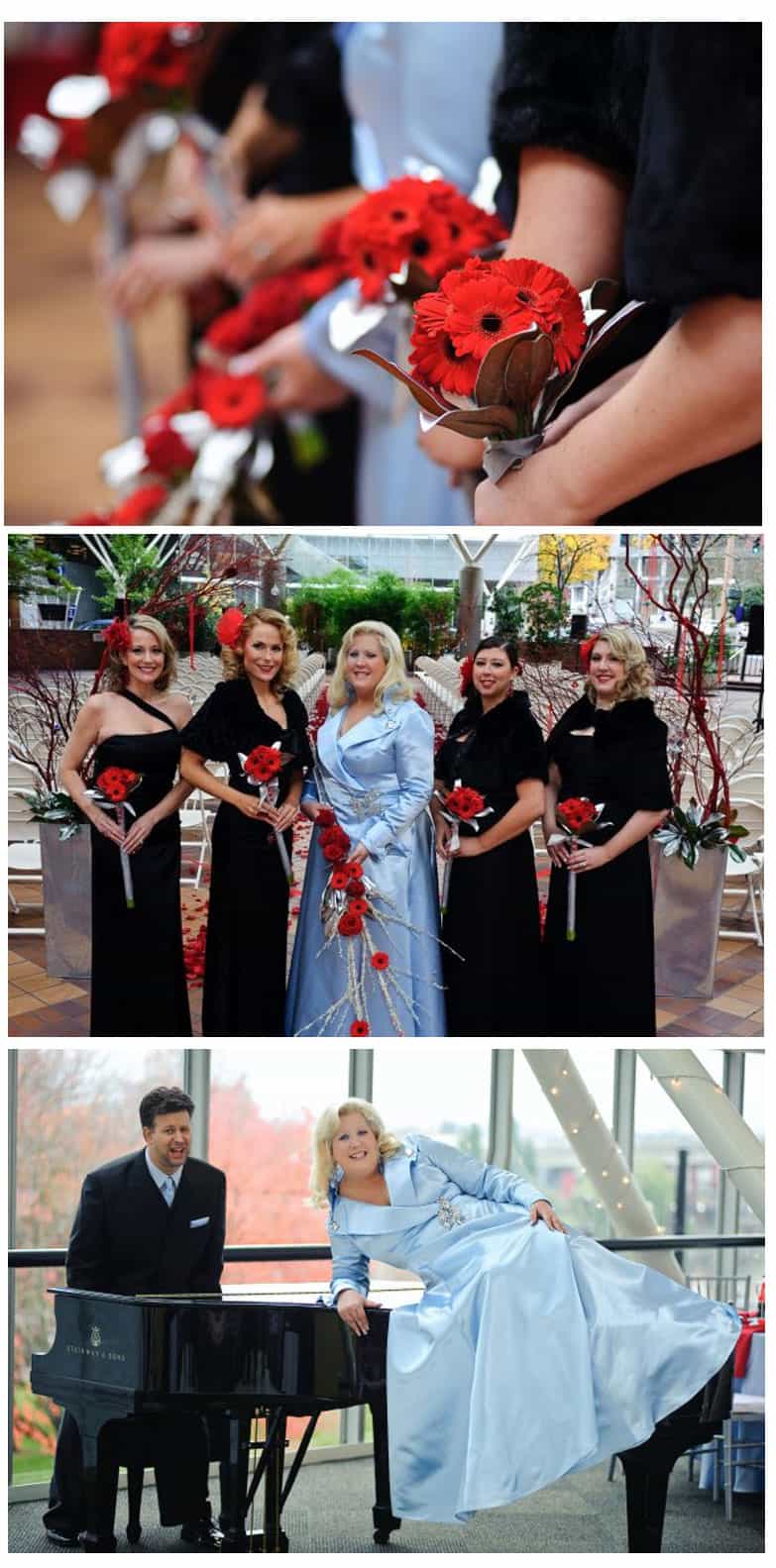 Groomsmen: All the men wore designer Italian black suits with red swarovski crystal buttons on the cuffs, black shirts, and red satin stripped ties. Maid of Honors: Two different styles of black silk formal gowns adorned with red Swarovski crystals broaches, chandelier earrings and 1940's style feather/crystal hair pieces.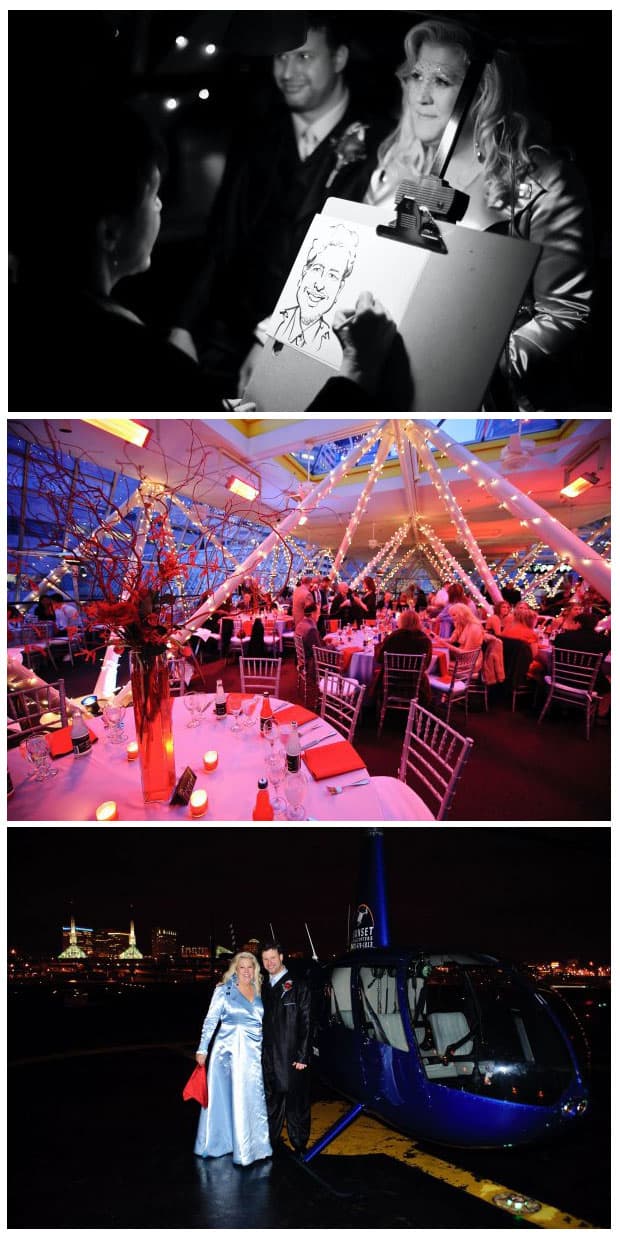 At the end of the evening, I had the big surprise waiting that Dennis had no idea about: I planned and schemed for months to arrange. We blind folded Dennis while we were driving around Portland, stopped and lead him up an elevator to a roof top and there was a beautiful helicopter waiting for us!
Thanks M'chel and Dennis for sharing your fabulous red carpet wedding with us. Great work by Becki Duckworth of West Coast Event Productions and many other vendors not listed here.