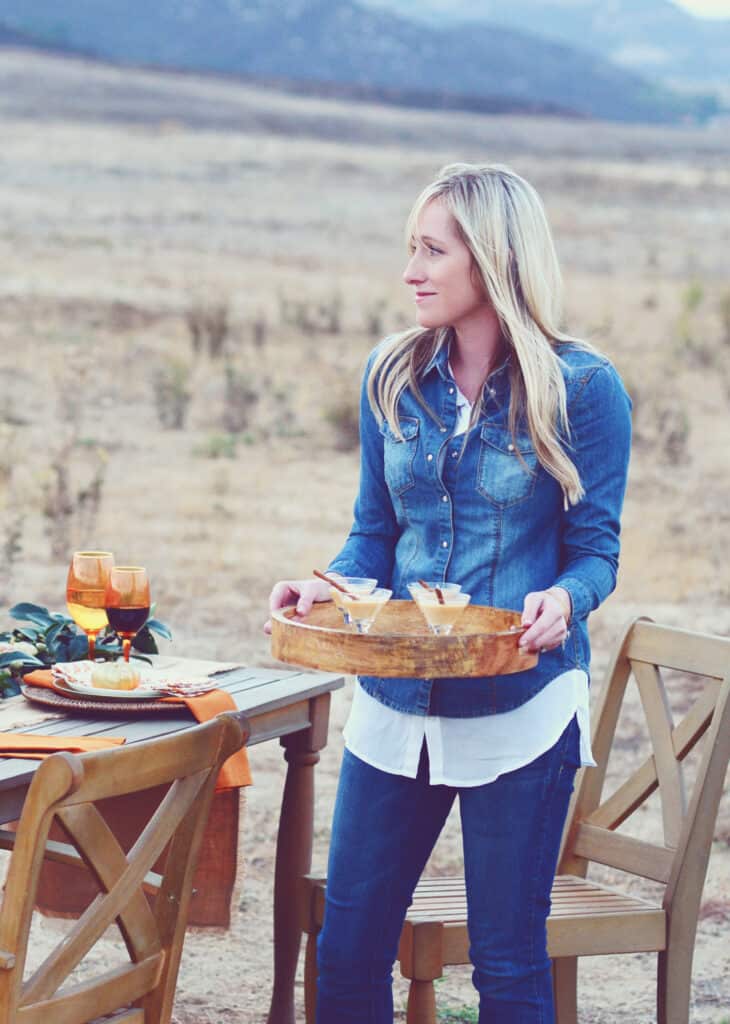 I love to play hostess. Inviting people into my home and welcoming them with food and drink is my love language. But not everyone feels natural in that role–I totally get it. In fact, for many of you, the idea of all that planning, prepping, and entertaining might make you feel completely overwhelmed. Heck, that's the reason I started this blog back in 2007! I want to share tips and inspiration that takes out the overwhelm and leaves you confident and excited to send out those invites or to cook up a special weeknight meal.
But, even I am guilty of the occasional overthinking, over planning, and overextending myself (just ask my husband and kids!). And I'll admit I may have had my share of  "company is coming" freak-out moments. But despite the slip ups, overall, I like to keep things simple which translates into a less-stressed hostess and a more welcoming atmosphere for your guests.
So, as you start planning those inevitable holiday gatherings I urge you to try your best to keep things as simple as you can and take pressure off of yourself to "do it all" or make everything "prefect."
Believe me, you'll be a better hostess and your guests will have an even better time. In fact, here are a few things your guests wish you knew.

1. They are thankful you are hosting (and they don't have to)
They didn't have to make sure their toilets were clean, they had drink ice on hand, or have to be the ones cleaning up tonight's mess, tomorrow. So basically you're already their favorite person because you're willing to host at your home.
2. They can't tell if you baked the pie or if it came from the store
They won't be able to tell one way or the other so make it easy on yourself and grab food at the market. Just take it out of the packaging and present it in a thoughtful way. (You know, like Sarah Jessica Parker did in I Don't Know How She Does It.)