Looking for party food ideas? These simple sandwiches are easy to make and cute to serve!
Serving sandwiches is a great way to take the stress out of entertaining. Whether you're hosting a play date or a luncheon, consider making a plate of sandwiches for your guests. You'll want to create a variety (three types of sandwiches is always a good rule of thumb) and you'll want to add a little extra touch in the way you choose to display them. One simple way to dress up your sandwich platter is to wrap them individually. Not only will they look more thoughtful, it will be easier for guests to grab as they mingle.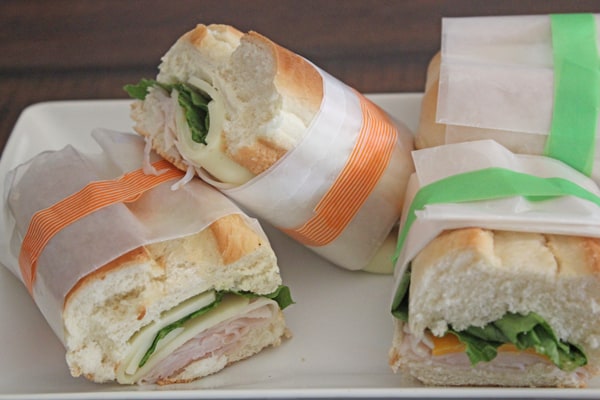 To see how to make these sandwiches, be sure to check out my full post on the SC Johnson blog here.
Want more party food ideas? Take a look at the party food I'm pinning on Pinterest!
I am a Guest Blogger for SC Johnson and this is a sponsored post. All ideas, recipes, photos  and opinions are my own.