I recently hosted a patriotic patio party, and with July 4th right around the corner, I hope to inspire you to get all red-white-and-blue too! From my party prep to my signature cocktail… I am sharing all my real party details with you!
After I had planned my menu and gathered all my decor, it was time to get to work! I enlisted my wonderful husband to help me clean and get the party area (backyard) in order and to get the grill going. I had the pleasure of testing out a new line of gloves that Playtex just introduced that help make entertaining much more simpler (and obviously I am a huge fan of that)! Their new line of disposable gloves help with everything from grilling burgers and chopping hot peppers to cleaning up dirty dishes– and boy did we put them to the test! We found many uses for the CleanCuisines gloves.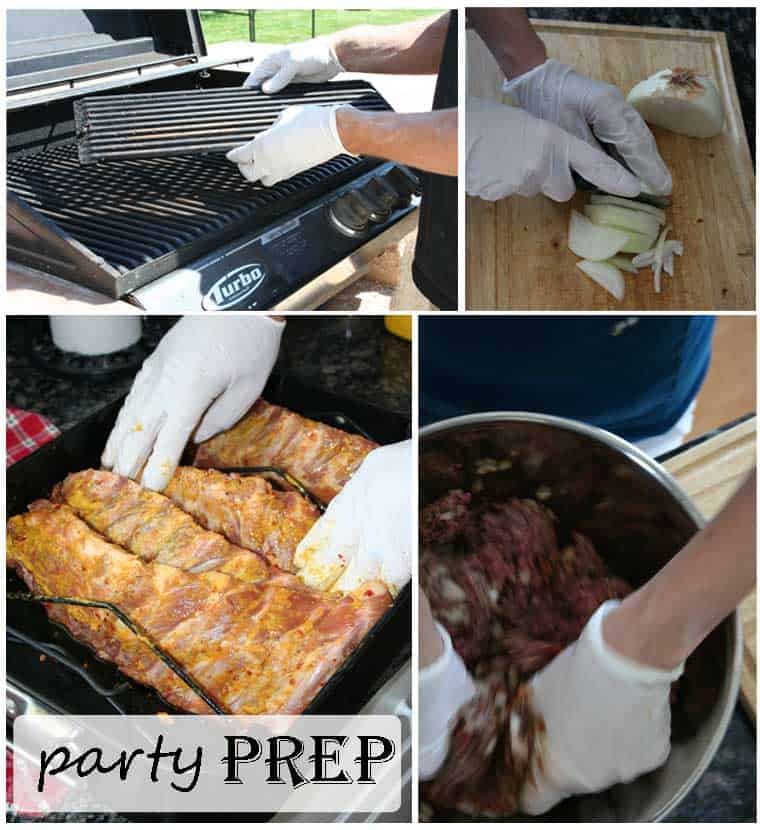 We cooked up ribs and Rachel Ray's Bacon-Bit Burgers with Smoked Gouda and Smothered Onions. Yes, they were as good as they sound- everyone loved them! I also served the recent Jicama and Watermelon Salad I discovered along with a few other bbq staples. For a refreshing themed cocktail, we all sipped this Watermelon Cooler which was a great drink to kick off the Summer season!
Here is a glimpse at the Patriotic Party decor: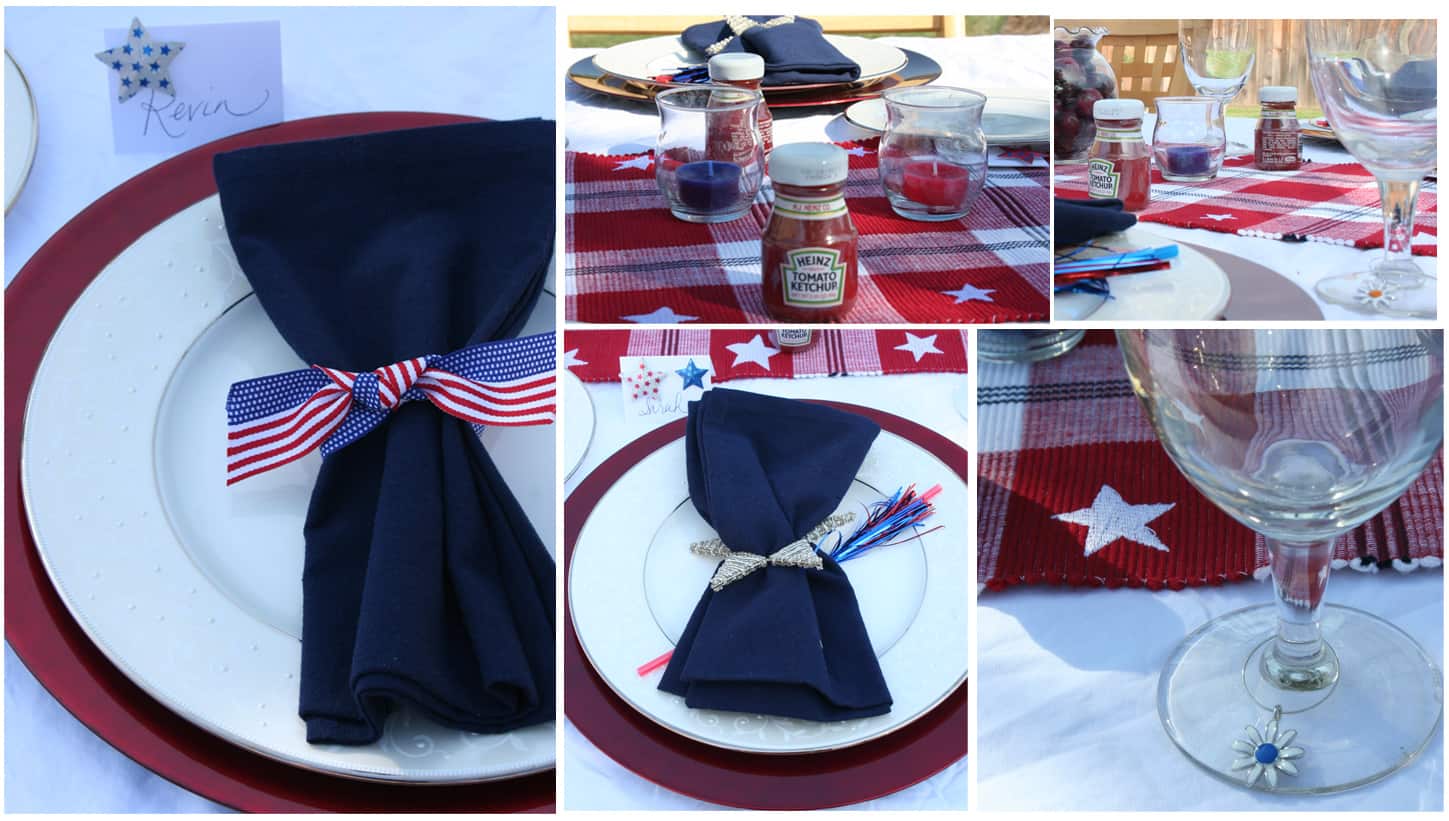 And the simple centerpieces: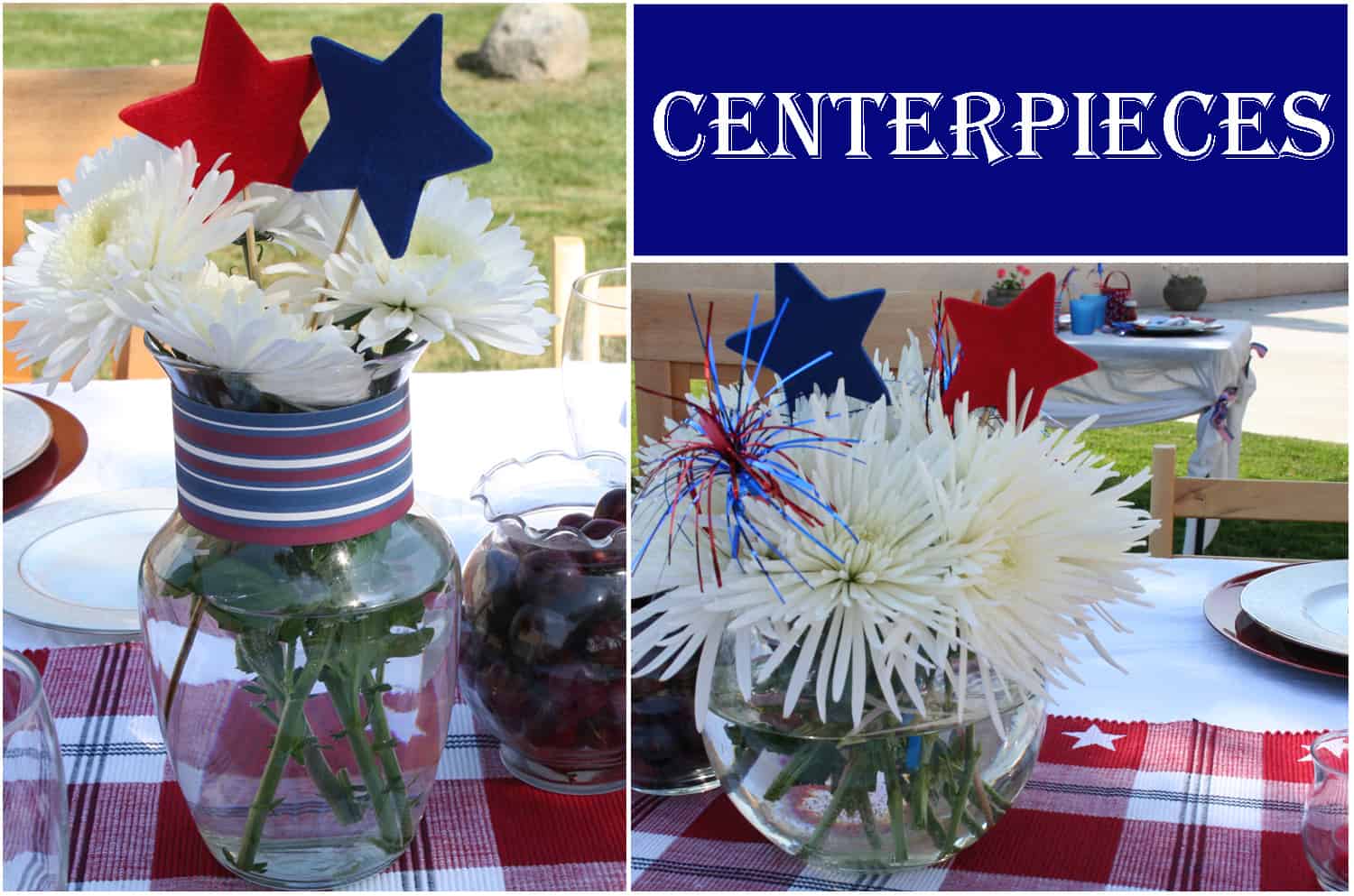 A little DIY patriotic decor: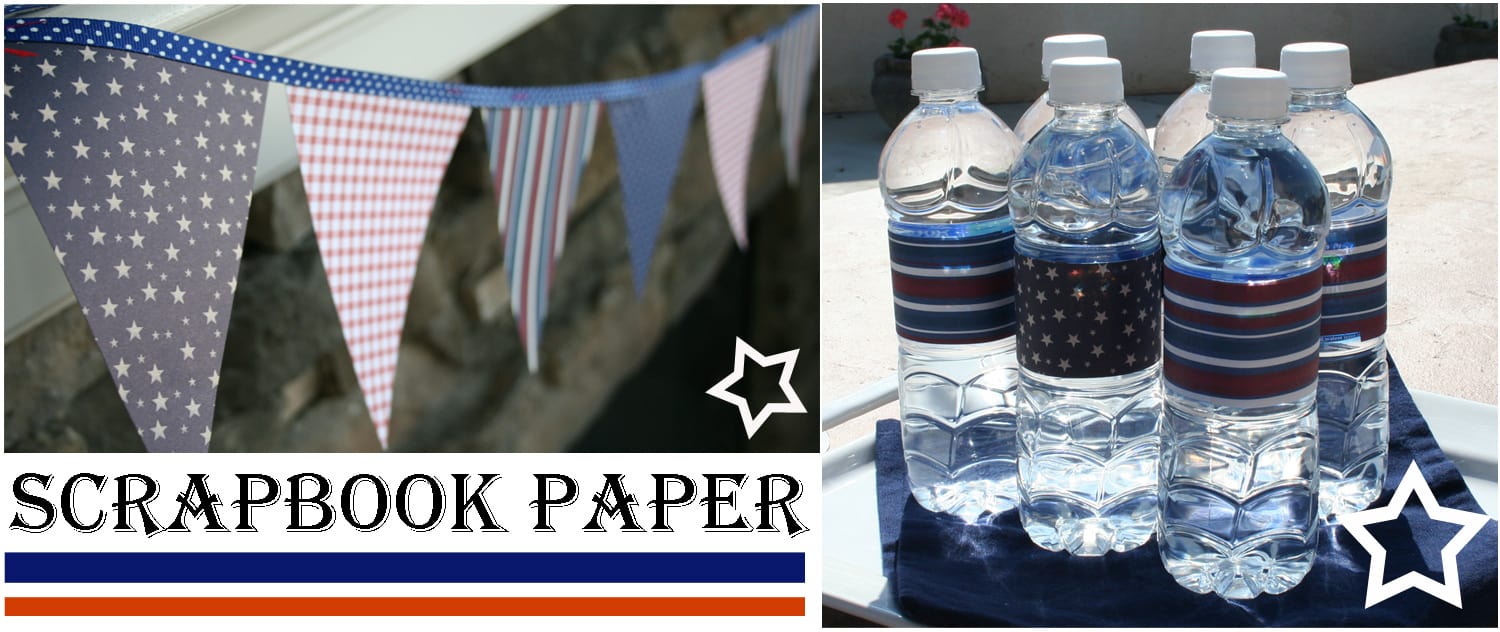 Simple red, white, and blue touches: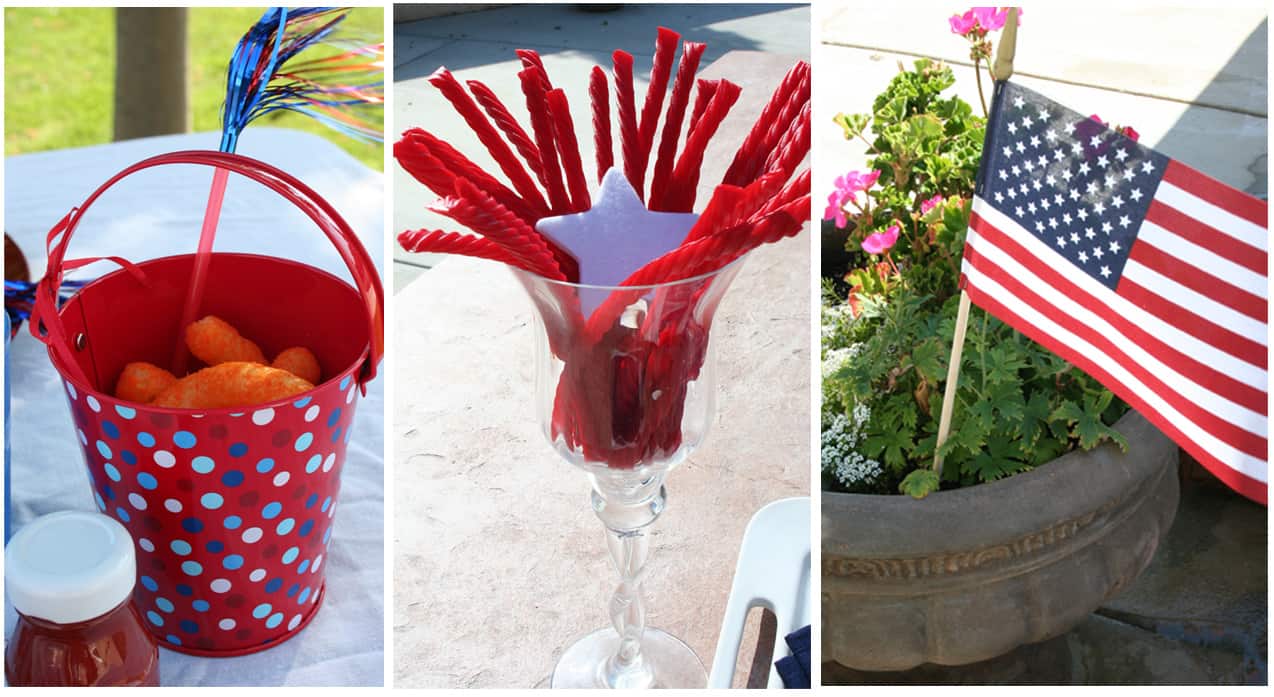 And I even whipped out the Playtex GreatLenths gloves to clean up the party mess (I do admit I did not clean up much until the next morning- my little hostess secret).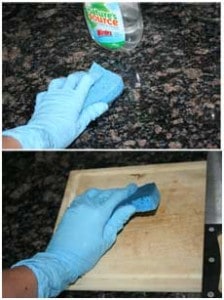 This Patriotic Patio Party was so enjoyable not only to plan and prepare but also to attend. Keeping things thoughtful yet simple really is my motto. From the preparations that were made easy with the addition of Playtex's new gloves, to the budget friendly DIY decor, and even by keeping the menu delicious but not fussy- I wouldn't have planned anything differently.
SURPRISE GIVEAWAY! – CLOSED Thanks for participating!
Not only did Playtex sponsor this fabulous patio party, they are giving YOU the chance to host your own Patio Party! One Thoughtfully Simple reader will not only WIN the new Playtex Gloves for entertaining, but also a $50 Gift Certificate to the grocery store of your choice! Now you can throw your own party, the thoughtfully simple way!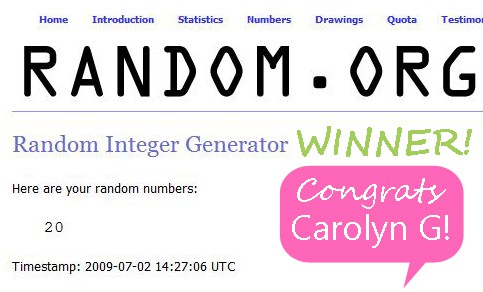 How To Win:
You can gain one entry by completing each of the following for up to four total entries:
1. Leave a comment telling us what you would serve at your patio party
2. Become a fan of Thoughtfully Simple on Facebook
3. Tweet about this party and giveaway. Use the Tweet Meme button at the top of this post or copy and paste the following: @HostessTori has a great Patriotic Party Theme and $50 Grocery Giveaway going on, check it out! http://cli.gs/GSjABZ
4. Share this post with your Facebook friends by using the Share button above
* Be sure to leave a comment for each entry you have completed. Contest ends midnight 12:00 PST July 1st, 2009.