If you read this site often, you know I am currently obsessed with photo booths at parties and weddings. My last favorite version was using a chalkboard in your photo booth shot (remember that?), but alas I have a new favorite version! Check these out:
They are called Smitten Sticks and if you tell me they don't make you smile I'll call your bluff!
Add these adorable paper expression to your next photo booth and I guarantee they will be a huge hit!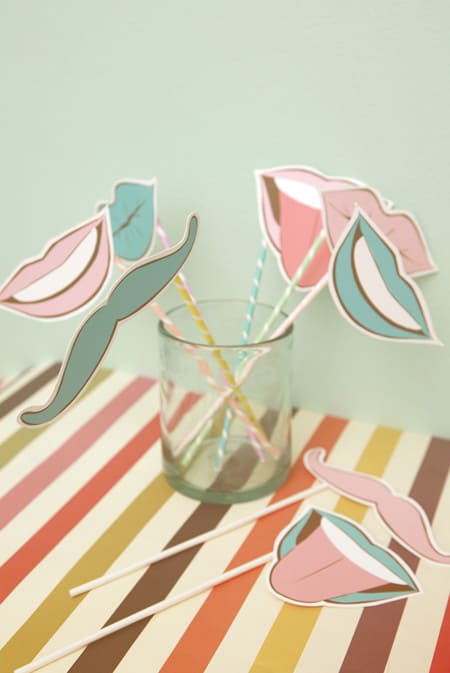 Smitten Sticks would be a great addition to any party photo booth and even more adorable for a wedding photo booth! Can you even imagine? Adorably witty and fun (and you can quote me on that)!
Be sure to visit Smitten Sticks for yourself….enjoy!