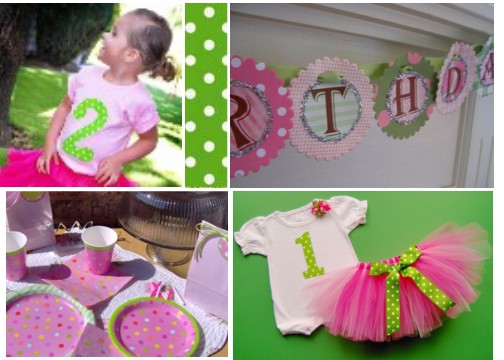 This year when you find yourself planning you child's birthday party, stop stressing and simply think…Polka Dots! This fun and colorful pattern is a hot trend right now, and in good reason. Polka Dots are versatile, allowing you to be as creative (or basic) with the color selection as you dare. With this simple theme you will be able to create an impressive and thoughtful party in a snap! Just start thinking in circles, and you'll soon realize what I mean when I say, Polka Dots are SIMPLE!
My Tips- Choose 2 colors and go at it! Above: Hot Pink & Lime
All items above can be found at Polka Dot Market!
Head on over to Sally's Polka Dot Birthday Blog to get great tips on throwing that perfect polka-dotted-party! She has all the tips, ideas, and goods!