Do you use Pinterest for business? Do you advertise your content on the platform with promoted pins? I've been using Pinterest  for business since 2011 and through my work at The Grommet (which Pinterest highlighted here), I have learned a lot over the years by testing new strategies as the platform itself has evolved. Wether you're a seasoned Pinterest advertiser or just beginning to explore promoted pins, there are some recent and upcoming ch-ch-changes that are worth exploring.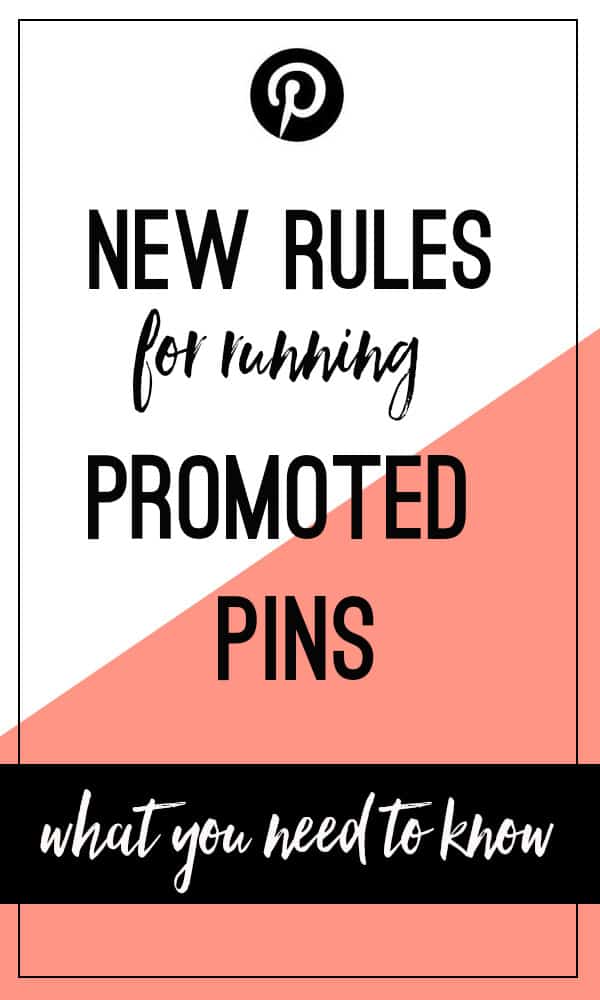 Last month, Pinterest shared the new promoted pin formats they have begun to roll out which include promoted app pins, promoted video pins, and one-tap promoted pins. This means new experiences for users on Pinterest (who will eventually engage with these new ad formats), as well as new options and best practices for advertisers–exciting all around.
Of the three new formats, I'm most excited about one-tap promoted pins. Have you experienced them while browsing Pinterest? One-tap pins are a lot like they sound, they take a user on Pinterest from your promoted pin to your site, you guessed it, in one tap. They have a little arrow in the bottom right corner which indicates the pin goes directly to the source. Only about 1,000 brands are using them now but Pinterest will roll out this more broadly in the near future. This means, you have time to learn some of the best practices and start thinking about how you will layer these into your broader Pinterest strategy.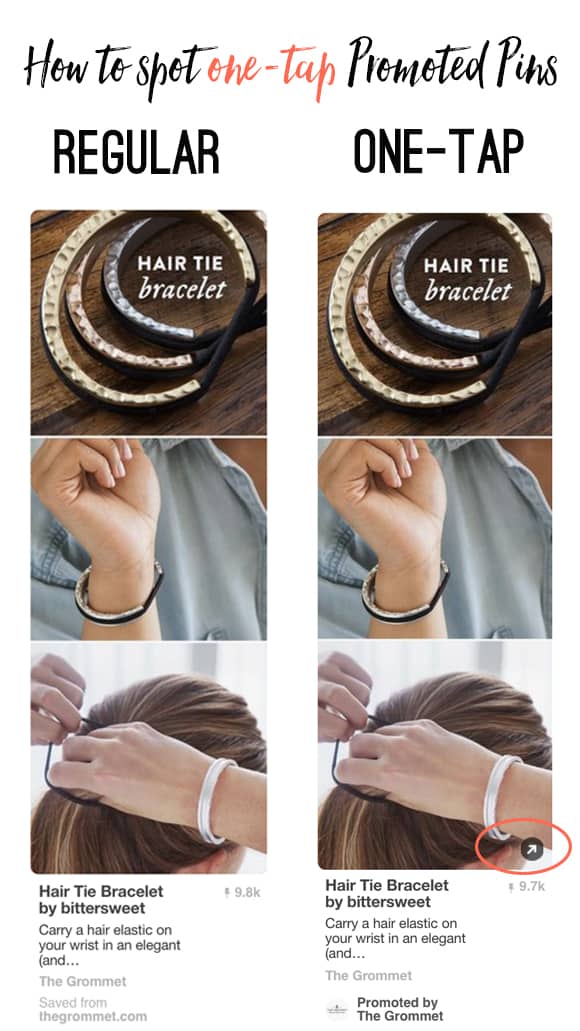 While I can't share everything in detail just yet, here are some areas to start thinking about and planning for in regard to one-tap Promoted Pins.
The Opportunity
Get people to your site, faster. If you're running traffic campaigns on Pinterest that should certainly sound appealing.
What To Expect
A pretty obvious thing you'll see right away is a higher click through rate. Before, Pinners who clicked your promoted pin had to choose what action to do next (save or click), but now they won't have that choice. They're coming at you … HOT.
What To Pay Attention To
Like any new tests, you'll want to keep a close eye on your campaign's performance. Your click through rate is going to be much higher so pay attention to your bounce rate and conversions. What about your bids? Should you adjust them to take into account the higher CTRs? Any smart marketer will tell you success comes when you test, tweak, and test again. What's going to work for your business is unique to your strategies and goals.
The Unknown
Time will tell how this changes user behavior and how people will respond to the new one tap experience. It's a new user flow and Pinterest experience. I wonder if users are confused by this or find it jarring? Have you clicked on a one-tap pin? What'd you think? As more and more one-tap campaigns roll out, I wonder if Pinners will be more hesitant to click on pins in their feeds.
Changes To Best Practices
With the new one-tap format is going to come new creative guidlines and best practices from Pinterest (be sure to grab the free tip sheet I put together). This will mean, more than ever, they will be looking at your creative and copy compared to your landing experience before your ad gets approved. Do you have a pop up? Are you promoting a sale? Basically you will need to be 110% clear in your pin creative and description to clearly convey what a Pinner should expect when they click through. The good news? If you've already been focusing on strong creatives and excellent user experiences, you'll be in good shape. This has been my passion since running our first Promoted Pin and I can tell you it paid off. I've created nearly 3,000 promoted pins and only 4 didn't meet the new guidlines! So start now and you'll be ready to test once they are rolled out to you.
Expect Fewer Repins
Before, when you ran traffic campaigns a lot of Pinners repined that pin (an action that cost you nothing). Maybe they went back and clicked later, or maybe that pin went on to be repinned thousands of times. Bottom line is, that's no longer going to happen with one-tap pins. Like everything, it's a tradeoff. Would you rather have Pinners take action immediately and come to site, or possibly weeks from when they saw your pin? If repins are an important metric in your Pinterest strategy, I would advise running engagement campaigns alongside your one-tap campaigns.
Yeah, What About Engagement and Awareness Campaigns?
They're still still the same. An engagement campaign and a one-tap traffic campaign are mutually exclusive. Pinners will be able to close up, save, or click on your engagement campaign pins.
Want to get your pins in one-tap shape so that you'll be ready to test these new Promoted Pins?
Grab my free worksheet with tips you can apply now to any pins you are creating.
Even if you're thinking "I won't run one-tap campaigns," you should really consider following the new best practices. What if one of your pins takes off organically and you decide it would be strategic to put some spend behind it and promote it? Well, if your original pin doesn't follow the new guidlines you won't be able to. So, better prepared than sorry (in my opinion!). And also expect all traffic campaigns to eventually only be one-tap so you might as well get on board now, right?!
You can always  keep up with new changes on Pinterest by reading their business blog.
You can follow me on Pinterest at HostessTori and TheGrommet.