Have you ever really wanted to redecorate but just can't get inspired because your space (bedroom, living room, office) requires a lot of TLC and decision making? That's sort of where I've been  the past year — in a mid-redecorating-limbo. I desperately wanted to redo my home office space because I spend about 75% of my time here and it isn't a very exciting environment. I did get started last year (yes I am currently in a year long limbo) but the project stalled because I got overwhelmed with options.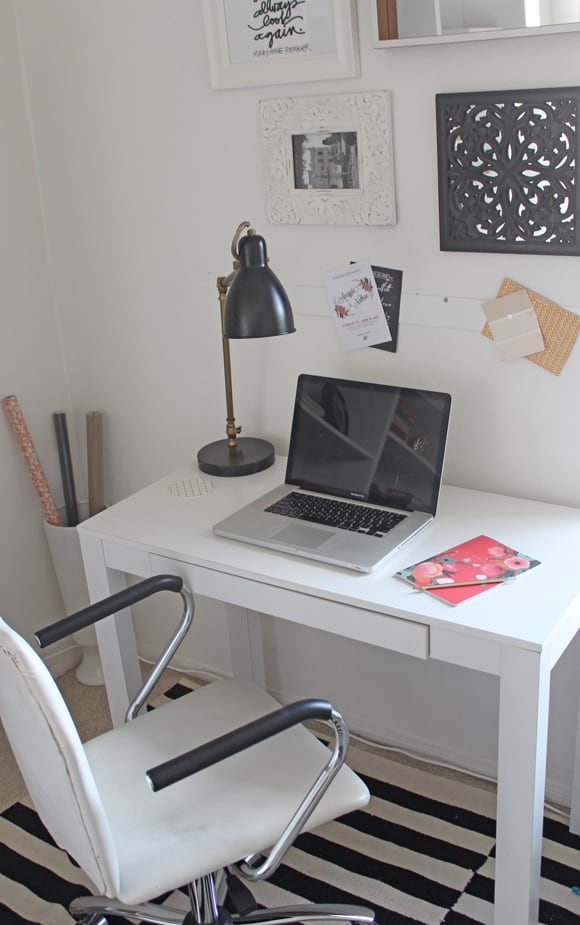 Above :: Ikea Chair, Ikea desk, World Market Rug, West Elm desk lamp
Well, it's time to pick things back up. I have some major decisions to make; like paint (my walls are stark white) and more functional furniture (I'm so over the old stuff I've had forever). But that's a little much for me right now — so I've decided to start small. I'm rethinking a small gallery wall and adding a few more decorative touches to the space.
My office needs to incorporate my creative side, my business side, and still be family friendly since it has one open wall to the rest of the house. I try to blend this all well …. check out my stack of Real Simple Magazines combined with Fast Company ;).
I also LOVE to display more analog things. Since I have to be glued to technology all day, I cherish little things like this old school bell and a brass standing compass sitting on my bookcase.
Next on my purchase list? A modern cuckoo clock! I just love how charming these are. Who needs to glance at the iphone screen every 5 seconds when you can hang one of these well-crafted and nostalgic clocks on the wall?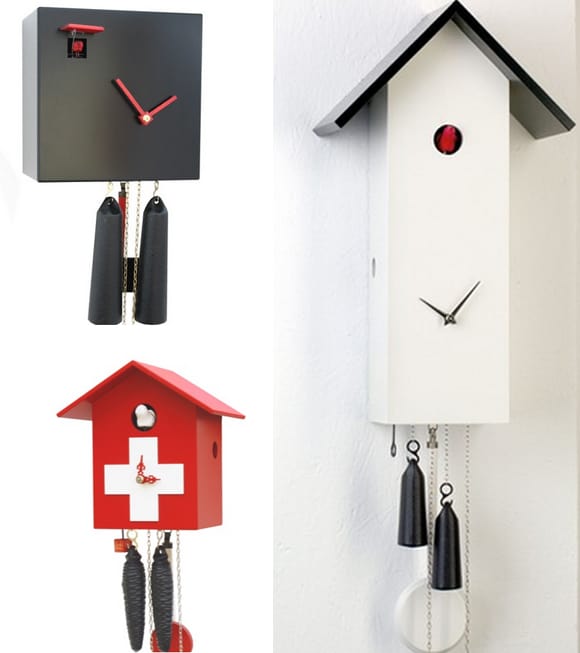 I am really drooling over these modern cuckoo clocks from Cuckoo-Palace. There's just something about them that I am drawn too. I'm digging the clean lines of these clocks and think they would be a great addition to my gallery wall. What do you think? If modern isn't your thing, they have a ton of traditional cuckoo clocks too.
More updates (hopefully) soon!
This post was done in collaboration with Cuckoo-Palace. Of course, all thoughts are my own.