Believe it or not, 2011 has come to an end. I hope this past year was a great one for you and I'm wishing that 2012 is full of beautiful surprises and lots of laughter.
I wanted to take a moment to thank you … all of you reading this. Thank you for reading Thoughtfully Simple, supporting the blog, the posts, and the goal of simple entertaining. From the virtual support on Twitter and Facbeook — to those real life mentions, thank you from the bottom of my heart. I hope to bring you a lot more in 2012.
For now, I'm eager to wrap up the work day and join my family in some simple celebrating. Here's a glimpse of my New Year's spirit: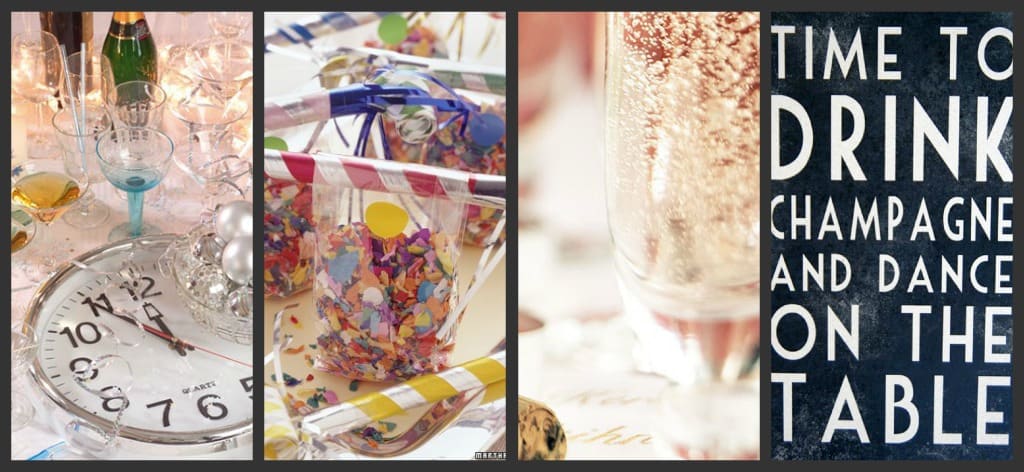 Photo credits + more New Year's eye candy here.
Simple festive & touches, great food, family fun (puzzles and board games!), good conversations and ringing in the new year (with bubbly of course) … this is on my to-do list for the weekend.
How about you? How will you be celebrating?
P.S. Anyone else upset that the Rose Parade in on the 2nd this year? No, just me?
Well, have a great & safe weekend!
Cheers friends,
Tori