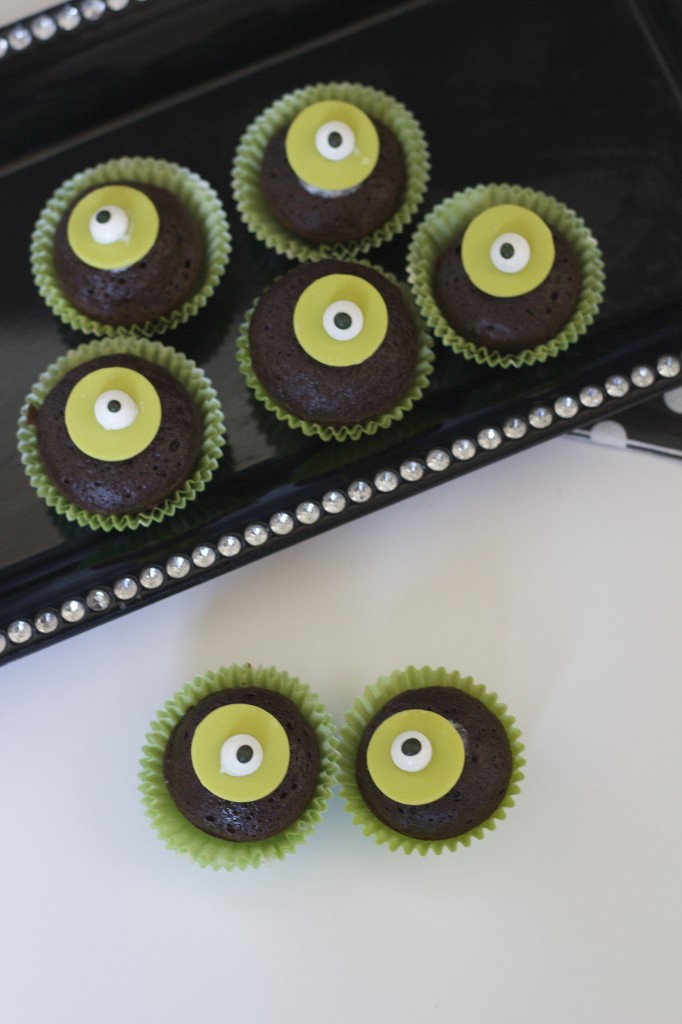 Need to whip up some halloween cupcakes in a hurry? Last minute school party or neighborhood treats? These mini monster eye cupcakes are the perfect spooky treat (and they happen to be really, really simple to make!).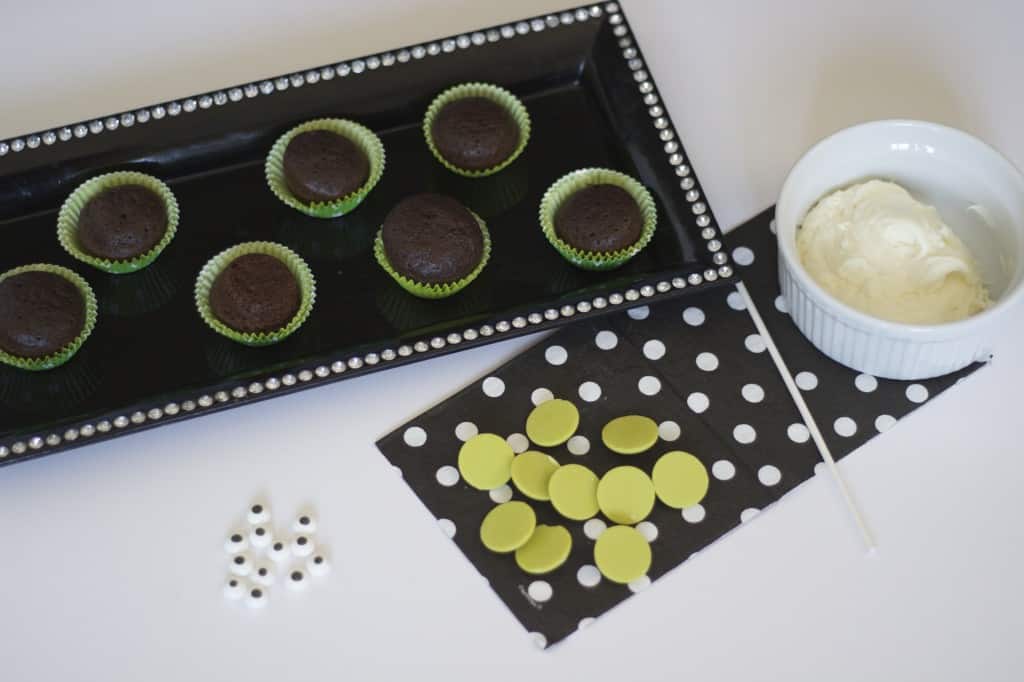 You will need to bake mini chocolate cupcakes. To make the monster eyes you will need to  gather: green chocolate melts (from local craft or baking supply store), sugar eyes (I got these at Michael's Crafts), a container or white icing, and a toothpick or small stick.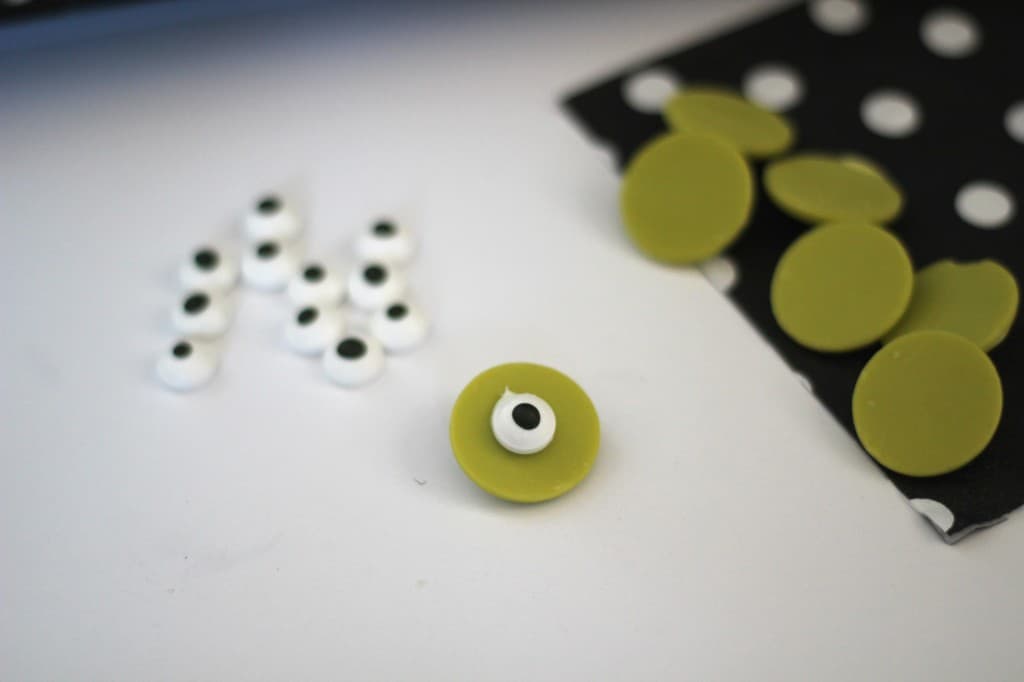 To make the monster eyes you will need to add a dot of icing to the sugar eyes (this is where the toothpick comes into play) and then press it on to the flat side of the green chocolate melt. Lastly, place the monster eye to the top of the mini cupcakes using another dot of icing.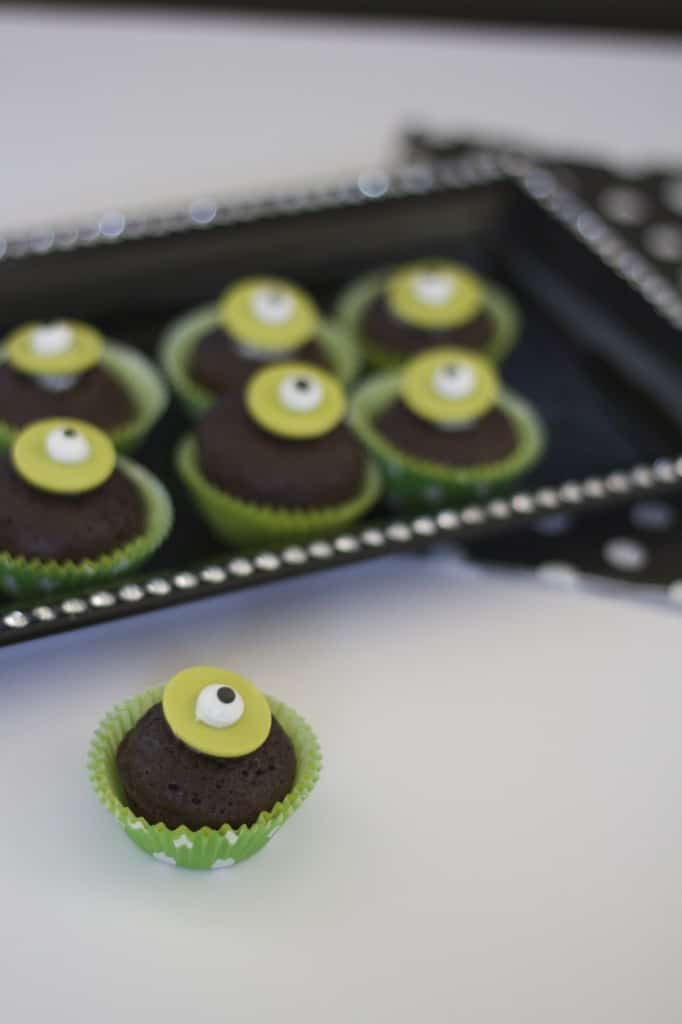 Looking for other really simple Halloween ideas? Check out these DIY Ghost Candles.
…