When I think of summer dips, I think of fresh and flavorful ingredients (not mayo based or thick and creamy traditional dips). The next time you entertain, why not whip up one of these easy dips? They are healthier, will hold up sitting out in the heat and they taste fantastic!
Jalapeno & Cilantro Hummus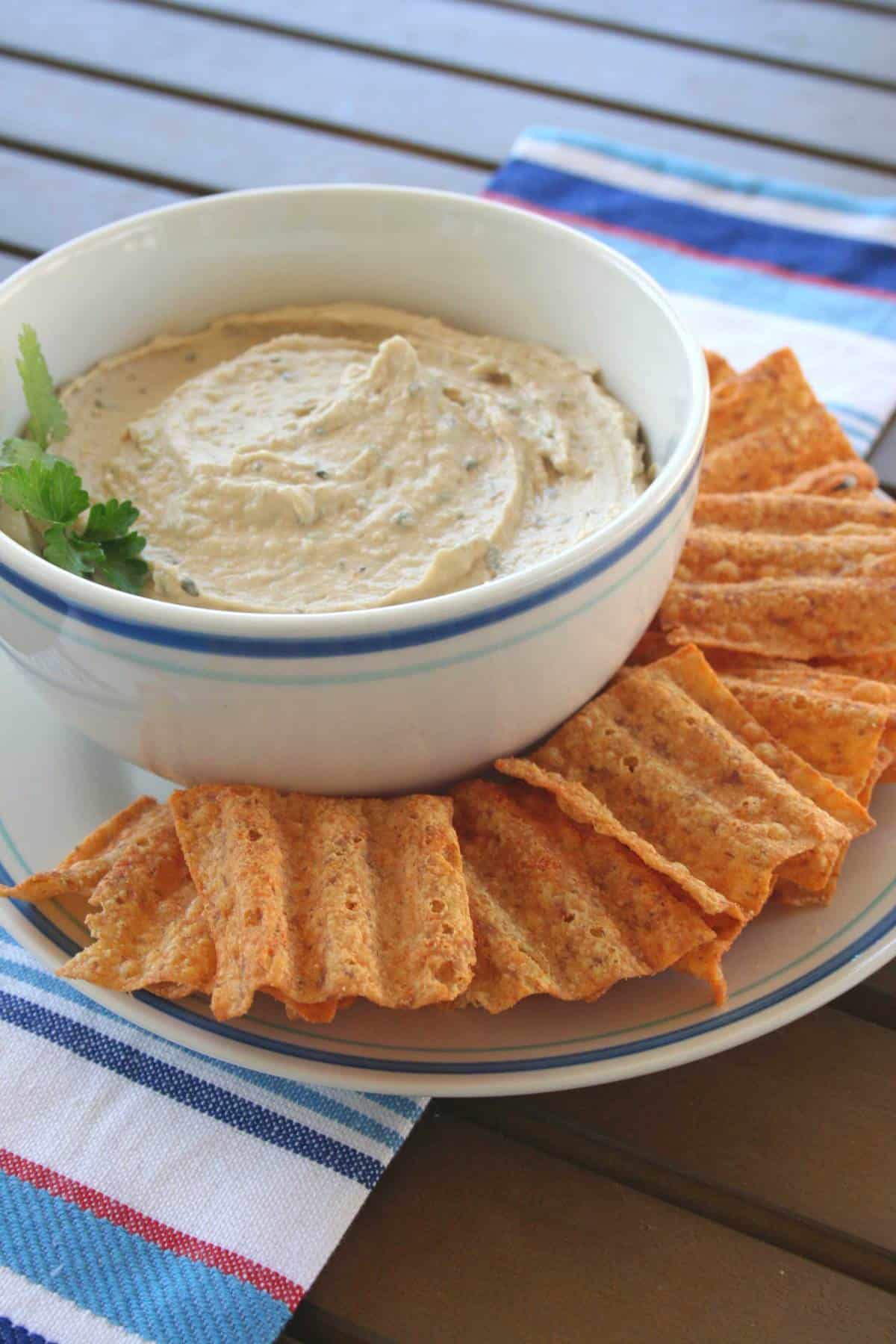 serves 8
1 cup garbanzo beans
1/2 cup fresh cilantro
1 jalapeno (remove the ribs and seeds)
2 1/2 tablespoons tahini
3 cloves garlic, minced
2 tablespoons lemon juice
1/2 teaspoon ground cumin
1/2 teaspoon curry powder
In a blender or food processor, mix the garbanzo beans, jalapeno, tahini, garlic, and lemon juice. Season with cumin and curry powder. Blend until desired consistency. Serve immediately or chill until needed.
*Serve with Garden Salsa Sun Chips (the flavor combo between the chips and the hummus is to die for)!
Mild Mango Salsa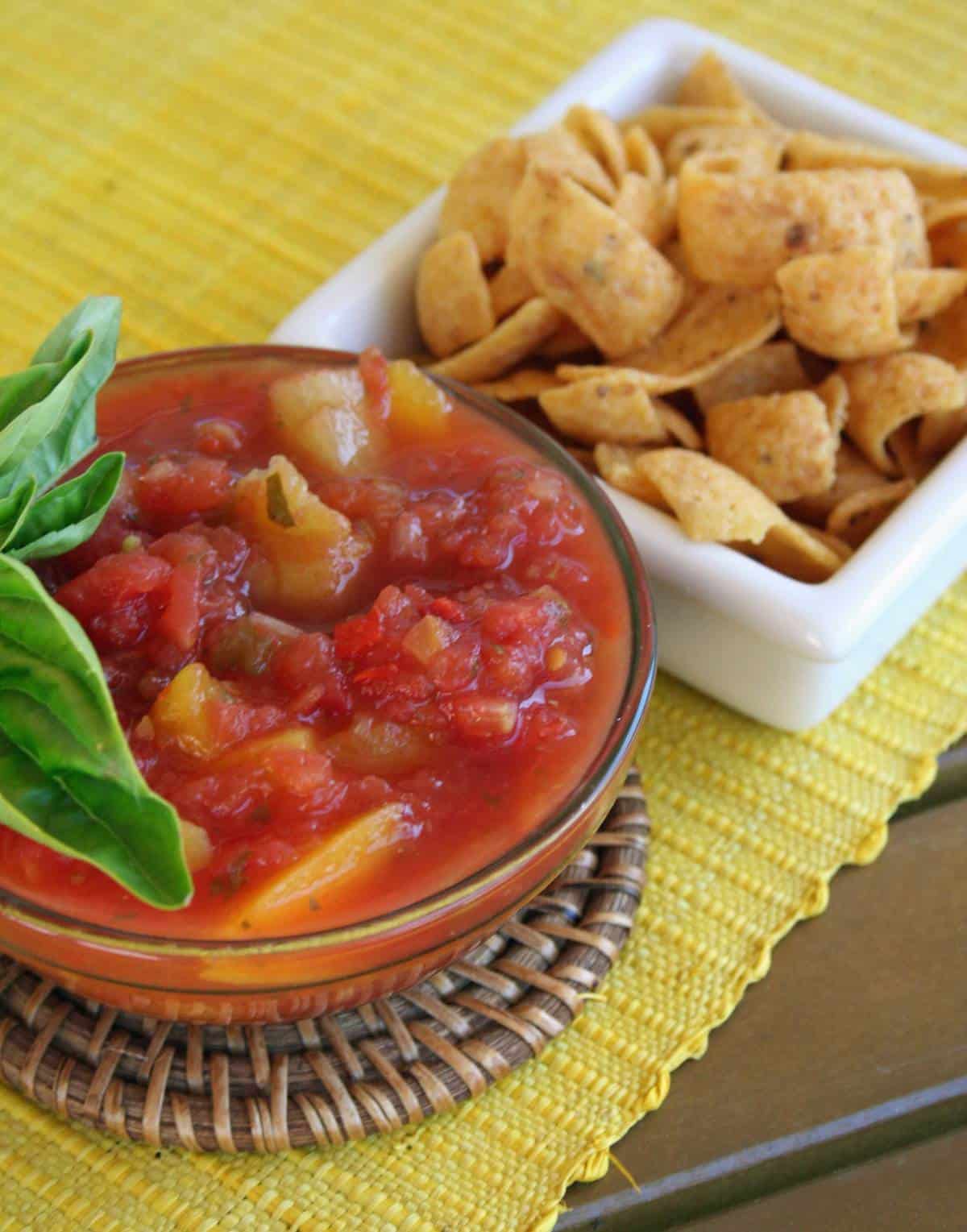 12 roma tomatoes, seeded and diced
1/2 red onion, diced
3 jalapenos, diced
2 mangos, coarsely diced
3/4 cup chopped cilantro
1 tsp salt
1 tsp ground cumin
1 tsp chilli powder
1/2 cup olive oil
1/2 cup freshly squeezed lime juice
1 tbsp Tabasco
Mix all of the ingredients together and refrigerate at least 1 hour.
*Serve with Fritos or Frito Scoops for a fun twist on the traditional chips and salsa!
This post was sponsored by Frito-Lay and created by Thoughtfully Simple as part of the Frito-Lay Summer Entertaining Twitter Party.