This is a sponsored post. All thoughts are my own.
Are you gearing up for Game Day? I might not be the biggest football fan, but I am a big fan of game day snacks. This year I'm setting up the ultimate snacking tray for guests to enjoy while watching the game.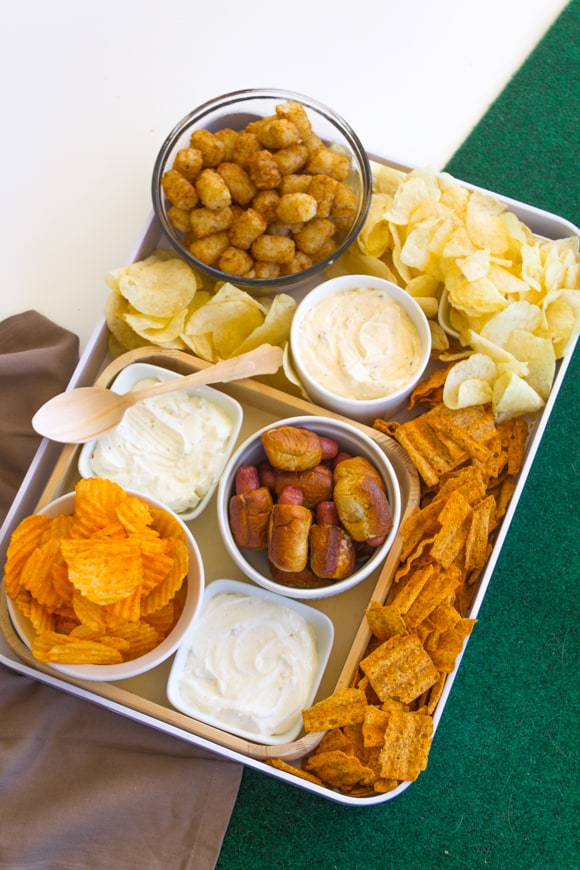 A snack tray is the perfect idea when entertaining because you can give guests a variety of options and they can help themselves (which makes your hostess duties really simple).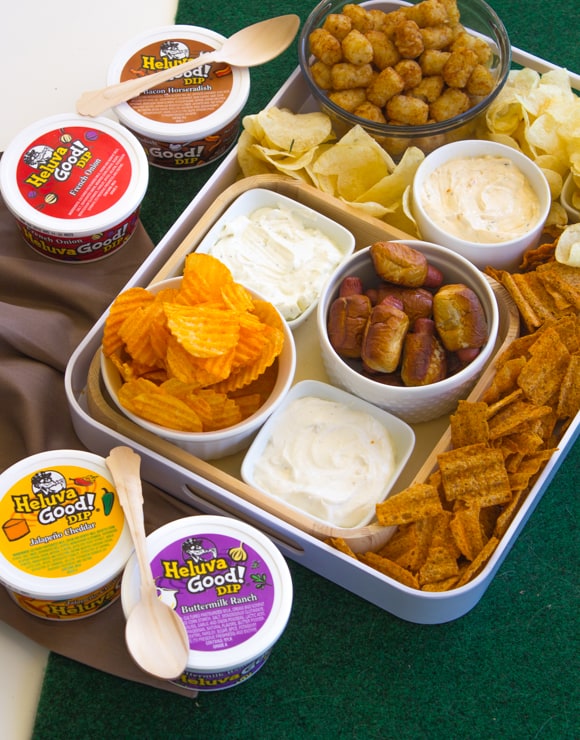 I started by picking up a few flavorful spices (I love how creamy they are). Heluva Good! Dips come in a variety of flavors including French Onion, Bacon Horseradish and Buttermilk Ranch (my personal favorite). I put the dips into small bowls and placed them on the tray.
Here's what I put on my ultimate snack tray:
Three types of chips
Mini pretzel dogs
Tater Tots
 A variety of Heluva Good! Dips
The snack tray was a hit with my family and I know it will be when I serve another one next weekend for the big game. I love how easy it was to put together. The dips are a crowd pleaser and are easy to serve at any Game Day party. You can pair them with all types of dippables. Try including veggies, pretzels, and even french fries. Check them out in the dairy aisle of your local market.
Not only will I be putting together an ultimate snack tray next weekend, I'll be sporting the best Game Day gear. Check out this No Fumble Fanny Pack. It's hilarious and handy! (Check out this funny video to see it in action.)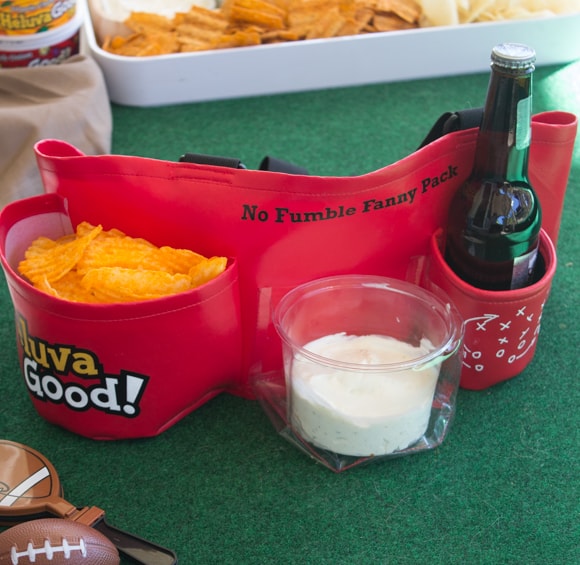 Visit HeluvaGood.com to enter for a chance to win your very own No Fumble Fanny Pack and get Heluva Good! entertaining ideas for the Big Game.
Looking for more Game Day ideas? I've got you covered.
–Football snack bags
–Football mason jars
–Easy football cupcakes