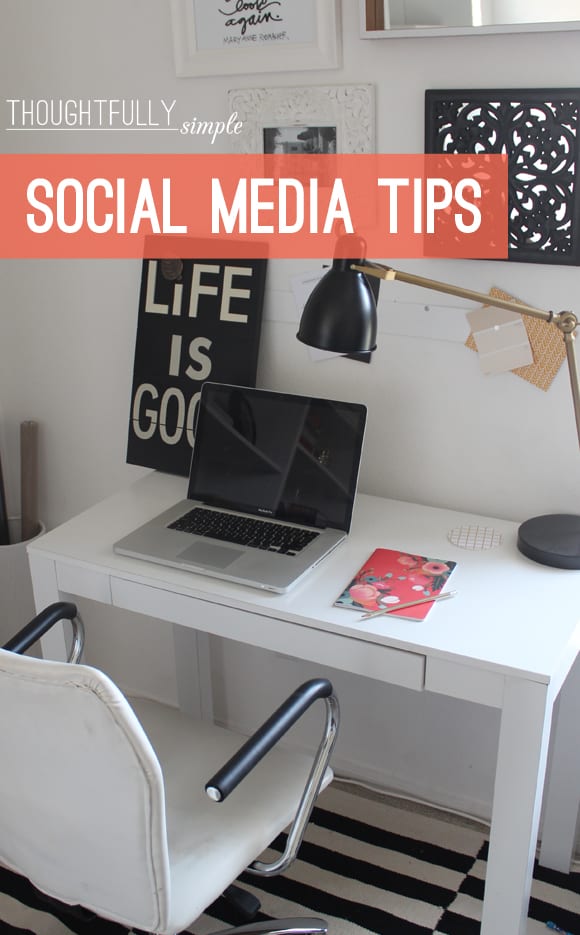 In October I shared with you that I would be starting to publish more posts on business related topics in my At Work column. Now that we've learned what not to do from Martha Stewart when it comes to social media, how about a few how-to tips that you can put to use today? Whether you are just jumping in on social, or are a seasoned user — I hope these simple tips will help you get started or provide a little refocus.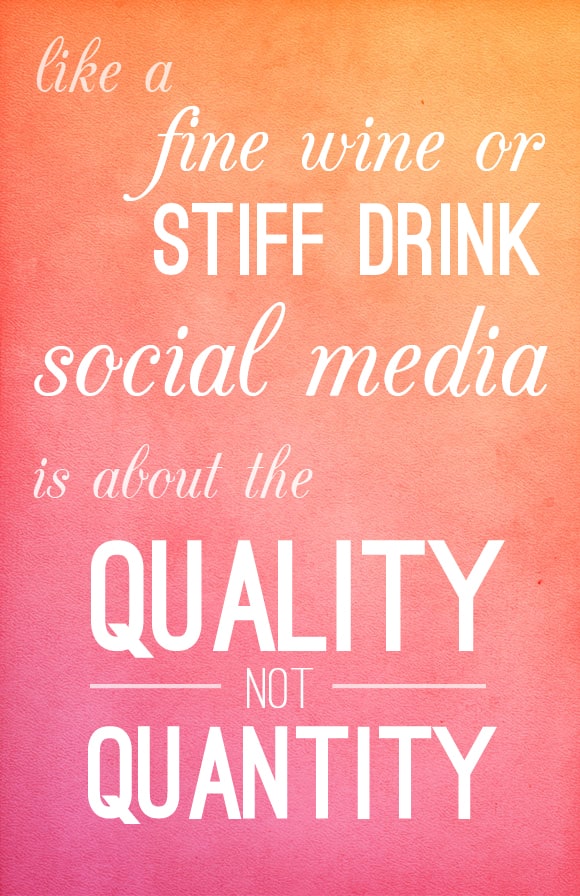 There's a reason networking on social media is often compared to networking at a cocktail party – it's about moving around the room, striking up interesting conversations and creating new relationships. And similar to the art of making the most of your cocktail party or networking event, there are key things to keep in mind when on engaging on social channels.
1. In moderation – Like a fine wine or stiff drink, social media is about the quality not the quantity. The same self control and mindset will work to your advantage when posting to any social channel. Curate the content you share and make sure there is spacing between your postings.
2. Work the room – You don't attend a networking event and only talk to one person do you? While developing authentic relationships is important, be sure to cast a wide net and interact with a variety of people.
3. Leave a trail – At a cocktail party you'll likely pass out several business cards and even leave your lipstick on a glass or two. On social it's just as important to leave your mark. Post regularly (though spaced out) to your social channels, comment on blogs you find interesting, and send emails to people you have started a relationship with. You need to be present on social and just reading and stalking feeds won't prove you're there. Avoid being a wallflower. Forge the relationships and keep them watered.
Now, these are just a few simple things to keep in mind as you build and grow your network via social. Do you have any other tips that have worked for you? Please share in the comments — it's all about learning and I LOVE to learn from you all as well. Please share!