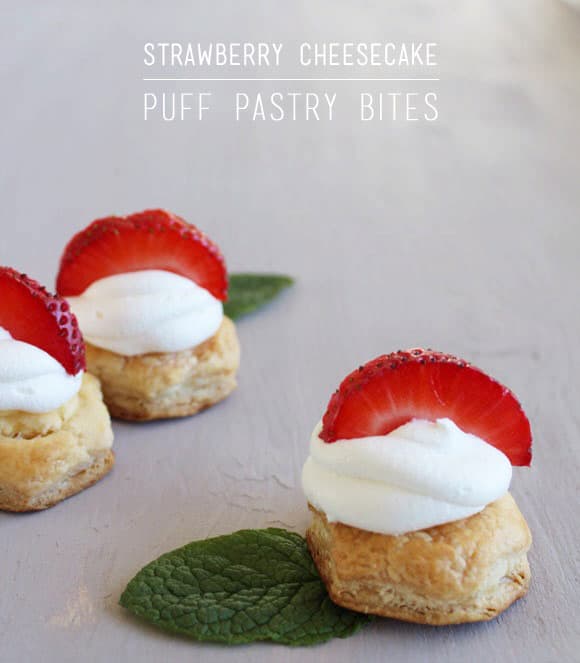 Strawberries and cheesecake are a combo you just can't argue with. I created these simple strawberry cheesecake bites using Pepperidge Farm puff pastry cups which add a delightful, flaky, element to this bite sized dessert.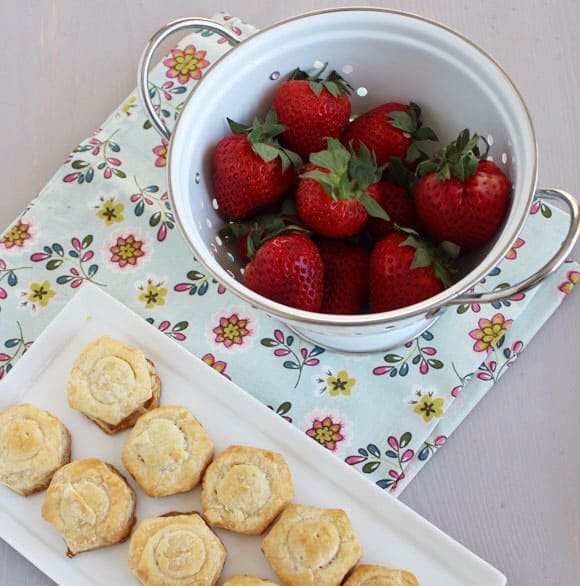 Begin by baking your puff pastry cups and slicing your strawberries.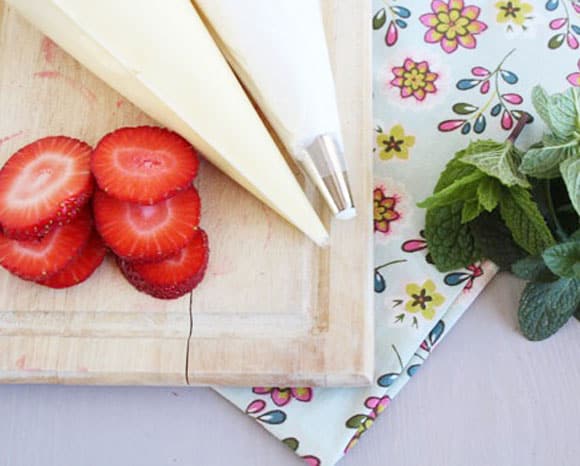 Fill two piping bags (you can also use ziplocs for instead and simply cut off the corner tip), one with whipped topping and one with your favorite cheesecake filling. I just used a box of no-bake cheesecake to keep things simple.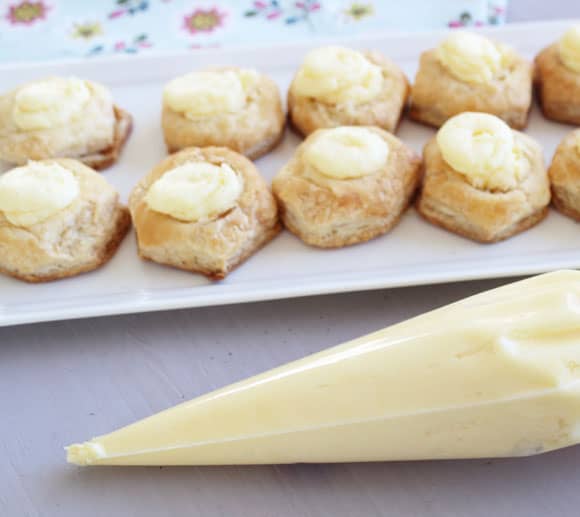 Fill the cups with your cheesecake filling. Then, top with whipped cream and a slice of strawberry. Serve at your next spring baby shower or special occasion!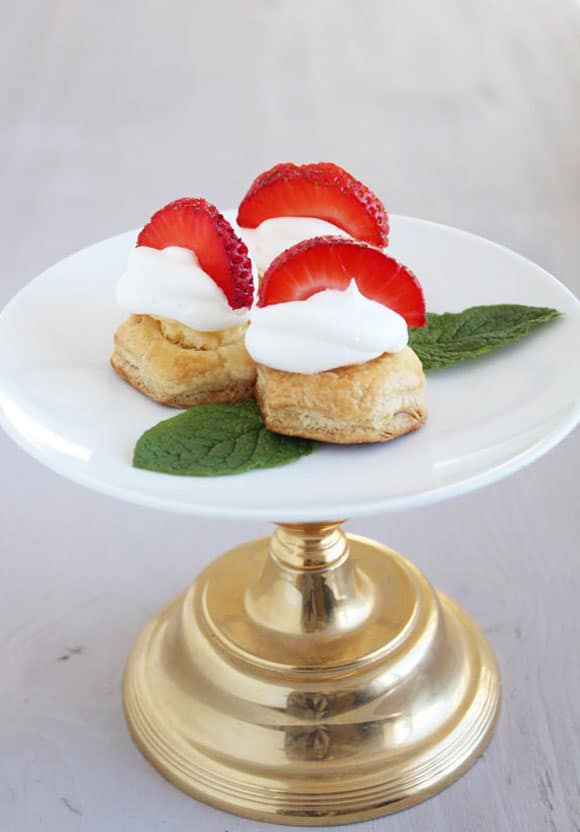 This dessert is light yet the cheesecake adds that "dessert" taste you'd hope for. I hope you like it!
As you know, I've been baking up a storm with Peppridge Farm as part of their "Puff the Spark" blogger panel  and many of you have shared your own awesome recipes for a chance to go with me to the Pepperidge Farm Innovation Center next month. Our grand prize winner is Sharon of Cupcakes and Cutlery. Congrats Sharon!
This is a sponsored post. Of course, all thoughts are my own.