Remember that ice cream party theme I shared a while back? Well, lets take dessert themed parties to the next level! Consider hosting a sundae party. Why? Well, there is something about ice cream that everybody loves. Perhaps it is because it's cool or smooth- perhaps it the simple reminder of childhood that delights. Whatever the reason, ice cream rocks…and so does this sundae party theme. Created by Amy Moss of Eat Drink Chic, this sundae party takes place in a hip ice cream parlour…and she gives you DIY steps to recreate your own!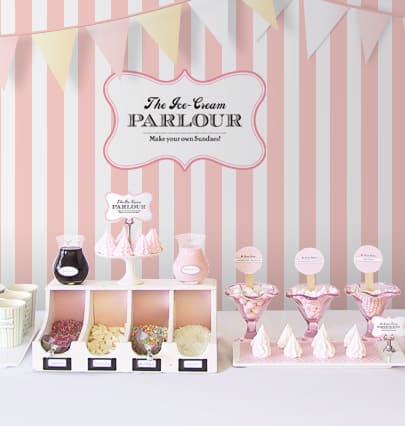 Love it already? Keep scrolling…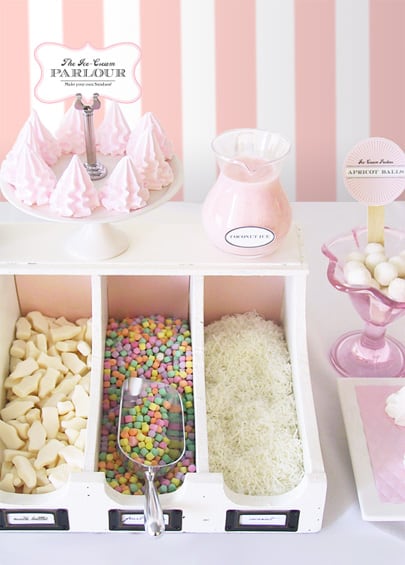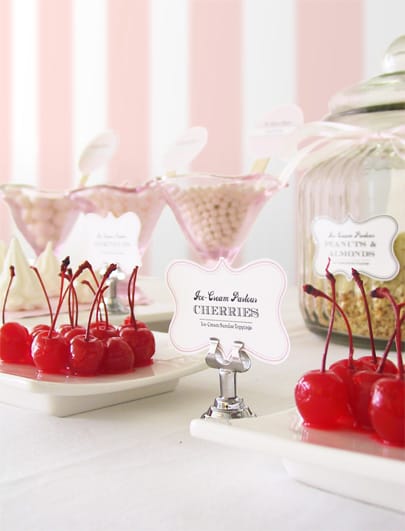 Cherries, of course.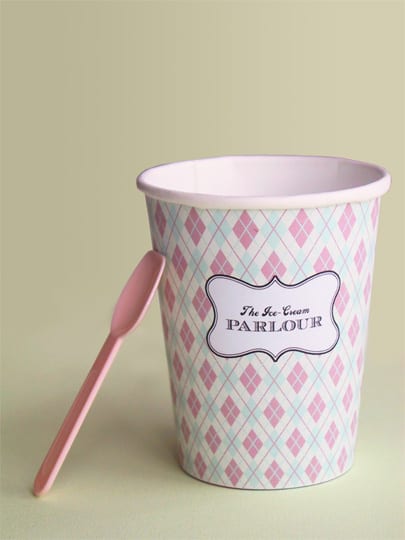 The argyle cups may just be my favorite detail.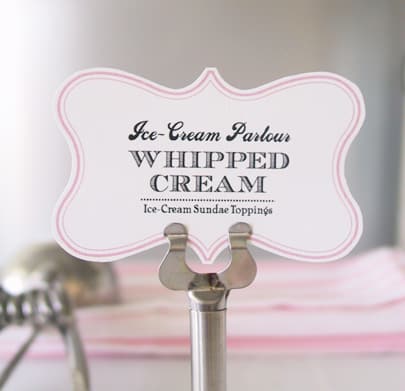 If you head on over to Eat Drink Chic, you can even print out these adorable labels for your own sundae party! Plus, see many more sundae-licious photos of this party and get all of Amy's DIY party steps!