If you love sweets, baking, crafting, party styling — or any combination of these things you MUST check out Sweet Designs by Amy Atlas. After pouring her heart into this book for over two years Amy's labor of love is finally available for pre-order! I am honored to help Amy spread the word, I've been a huge fan for years, in fact Amy was one of the first "party people" I began to follow. (She was even kind enough to jump on board for a fun cupcake contest I did years ago!)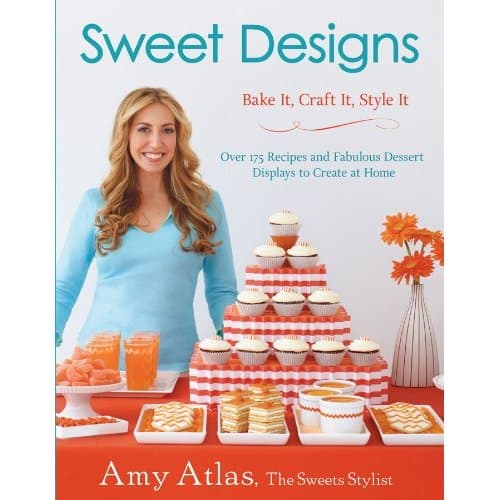 Amy has been humble enough to share the behind the scenes of this book in the making over on her blog (which has been so fun to read!). Here's the darling cover – aren't the colors fun?
Be sure to pre-order your copy today (and while your at it, pick one up for a gift for a friend, sister, or for a Mother's Day gift!). They are sure to sell out!
P.S. I just may have picked up an extra copy to giveaway to one of my lucky readers. Stay tuned!