I'm finally sharing pics from the recent Sweet Sixteen party I planned for my oldest daughter, Taylor. If you've been a reader for a while, you may remember her 9th Sweet Shoppe party, her 10th Zebra party, 11th Baking and Craft party–to name a few! Sixteen is BIG and I wanted to make sure the party reflected her personal style. It was desert meets succulent party theme. She picked everything, from the colors (peach and cornflower blue), to the theme (succulents), to the patterns we used throughout. It was a nice experience working with her to make the vision come to life. I also kept thinking, wow, I'm so lucky she has great style (because I LOVED her ideas)!  :)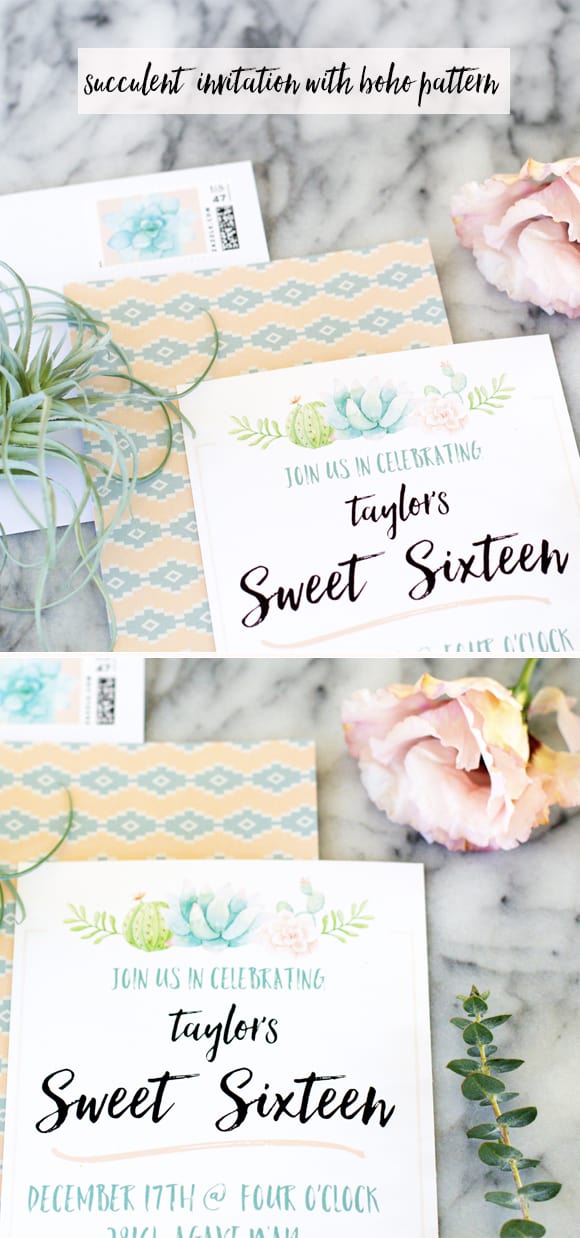 An invitation always sets the stage for a party and I was thrilled how this turned out. I designed them myself and printed them on high-quality paper. The succulents were incorporated on the front and we chose a peach and cornflower blue boho pattern for the back. I also designed coordinating stamps and thank you cards.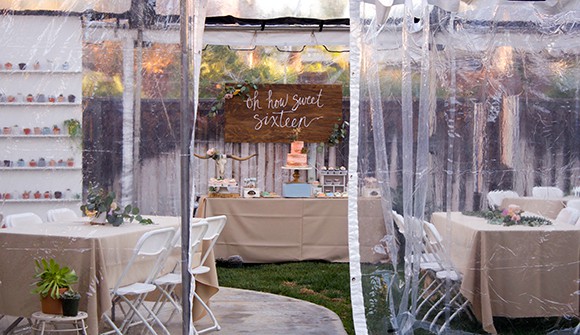 The guest list was pretty large since we included both family and her friends. We knew our home wasn't big enough to host everyone inside, and since it was mid December with temps in the 50's, we knew outside would be too chilly. We opted for renting a 20×30 tent for our backyard and it worked out better than imagined. It had a heater inside which made it completely toasty (it could get up to 75 degrees!). I loved the  clear plastic vs the traditional all-white because it gave the space a nice indoor-outdoor feel. We had market lights strung inside which lit the space at night. It looked amazing! Let's go inside to look at some of the details, shall we?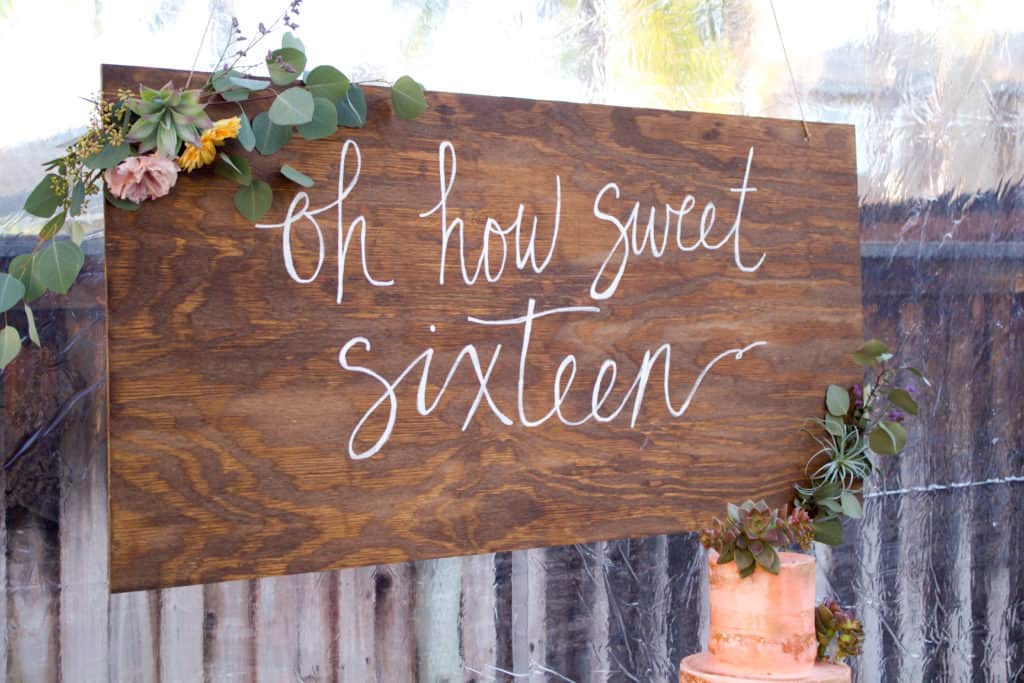 There were three hand-painted wooden signs throughout the party: above the dessert table, next to the favors, and at the entrance. I picked up the wood from Lowe's and gave it a quick stain. Then, I used water based Sharpie paint pens
to write on them. (more…)