Whether it's a large formal soiree or a more causal dinner party – the best events are the ones that are put on by  cool, calm, and collected hostesses.  I talk a lot here about ways to simplify your gatherings and I'm always striving to share tips to keep you organized, stress-free, and excited about your event. Today, I'm sharing a must-have book that completely falls in line with these goals — it's  called The Dinner Party Diary by Deborah Greenspan.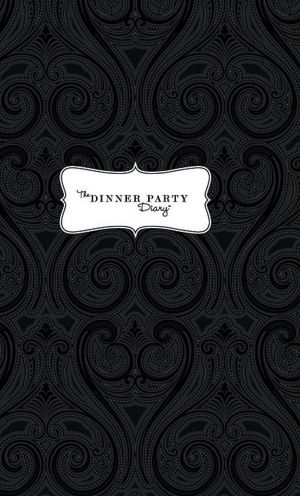 This book is perfect for the seasoned hostess or those just getting their feet wet and curious about how to plan a dinner party. Here's a little peek: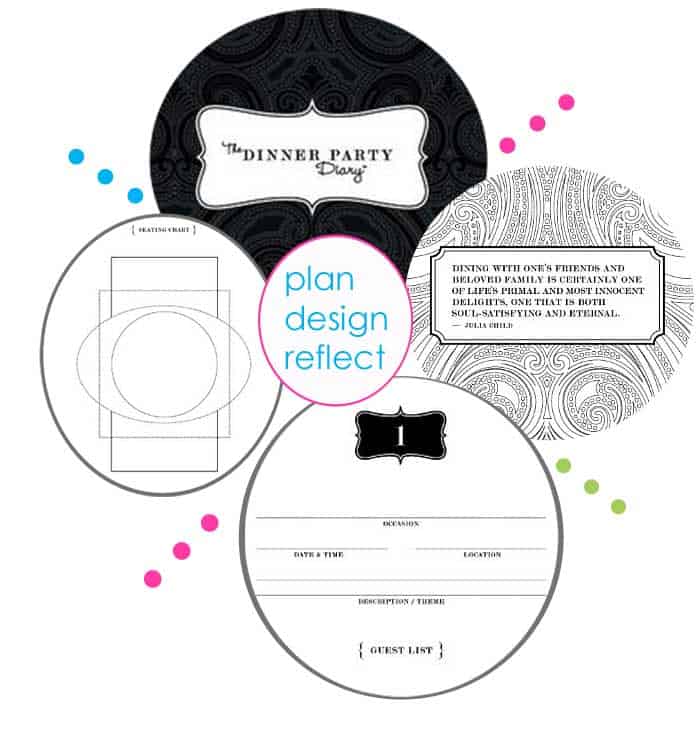 This book is going to be your go-to resource/planner for several reasons. From keeping track of your guests lists, to planning your meal, designing your table settings, to providing ample room for notes and reflection on each event — I am sold on it's usefulness. Now, you can keep track of everything in one place, which for me is key! No more trying to remember what I served last time I invited so and so over for cocktails or trying to remember the name of that appetizer I prepared for last year's Mother's Day get-together. It's all there, right in my new party planning journal (love that!).
Get your own copy of The Dinner Party Diary on Amazon or at Barnes & Noble for $25.00 (bonus: this would make a thoughtful hostess gift too!).
To learn more about The Dinner Party Diary, be sure to check their blog, and follow them on Facebook & Twitter too.
What do you think? Do you think you could put this new book to good use? What is the next event you are planning? We'd love to hear about it!