Do you remember that chocolate brown bridal shower I posted last year? Well, I just came across more pictures from that fabulous fall bridal shower and could not resit posting a few more pictures. If you are planning a fall shower or any event with the chocolate brown color scheme, I hope you find a bit of inspiration in these images. This was such a memorable event to both coordinate and attend (as was their fall wedding)- I just had to relive it one year later!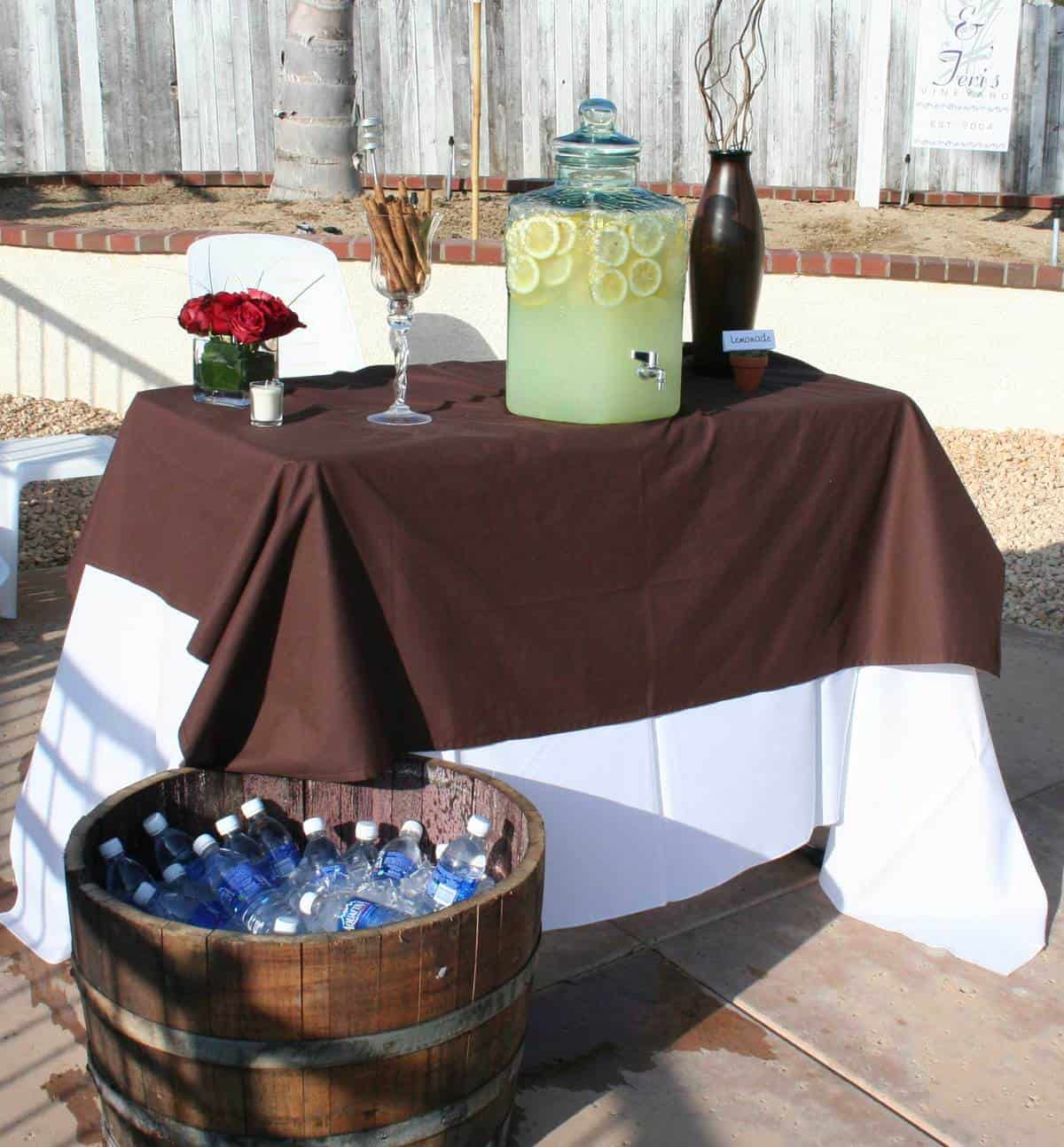 The wine barrel was found at the garden section of the local home improvement store.
I made these table runners from fabric I spotted and just loved.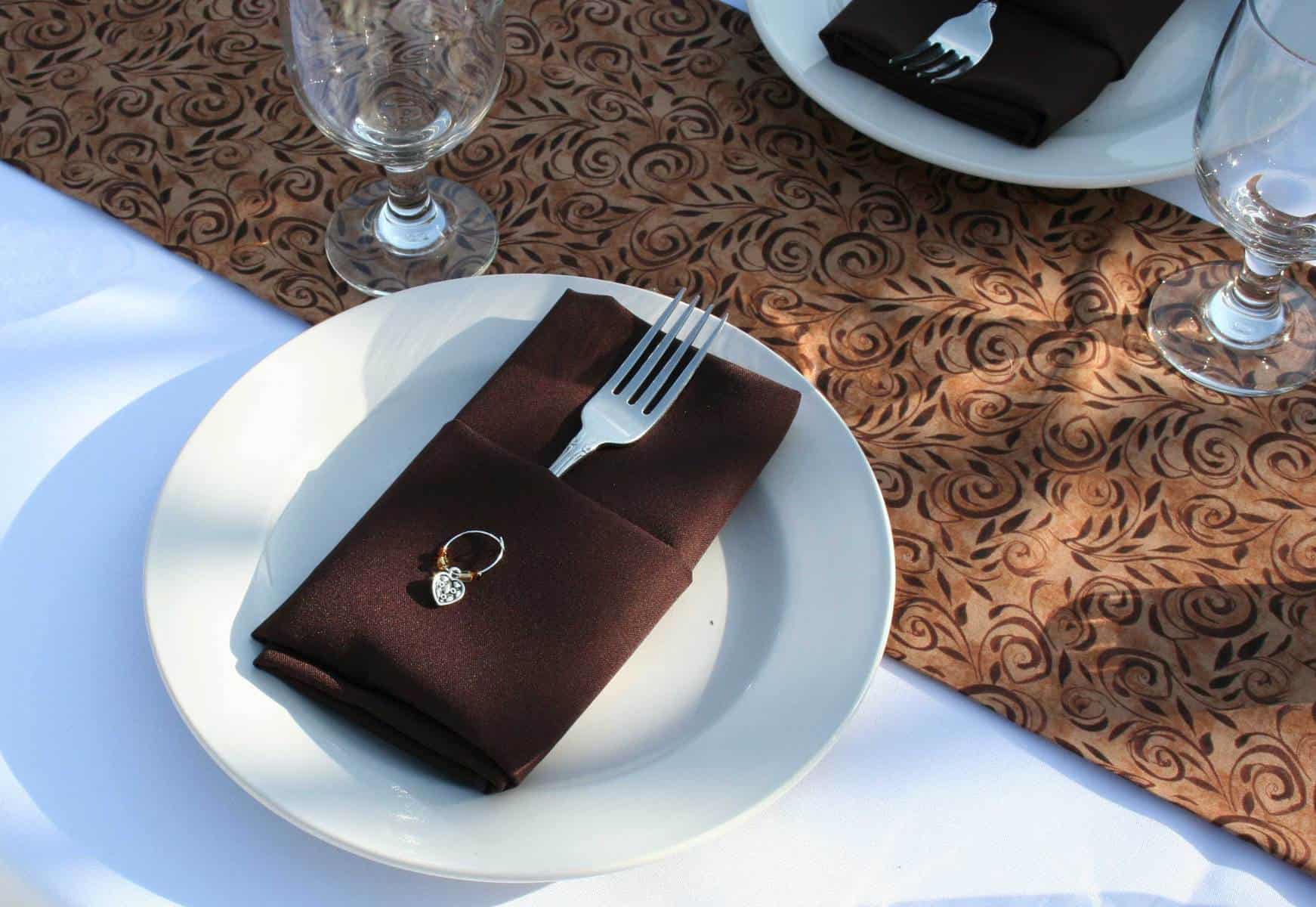 I also made these wine glass charms. Really simple to do, found supplies at the nearby craft store. I placed them on the napkin so guests could choose to either place them on their martini glass or water goblet.
You can see the "Bridal Sweet Martini" recipe in the original post.
Our fabulous caterer set up the food table, lovely!
The dessert table, yum!
We built this trellis stand which was backed with a romantic fabric padding. Guests slipped in personal notes to the bride, tucking the cards in the trellis itself.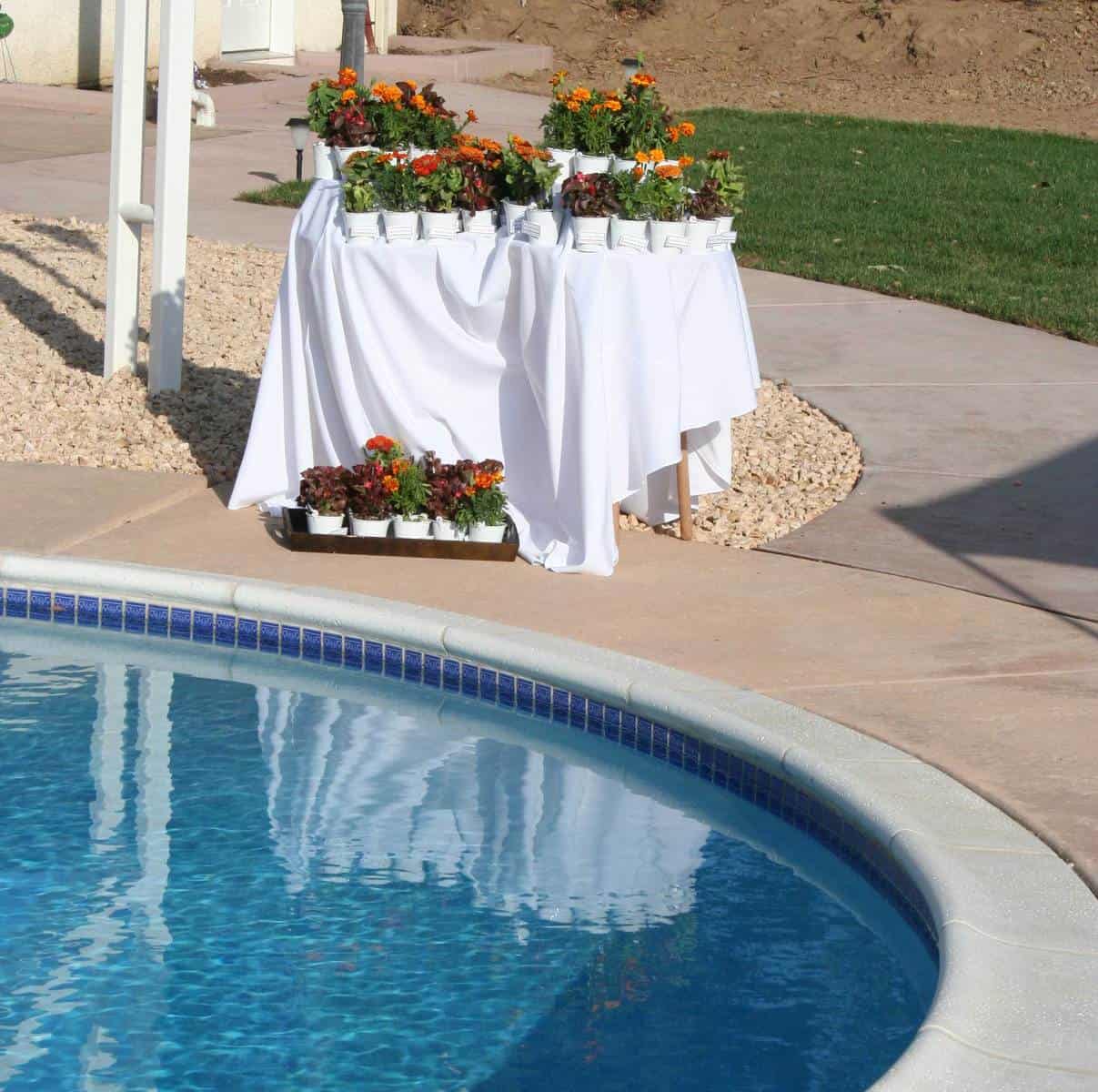 The favors were set up pool side (which also had floating candles in it). The soft glow from the water looked great when the sun went down on this evening shower.
Guests were given individually potted fall flowers. The little white tins were inexpensive and I made little tags that read "Falling in Love" and "Let Love Grow."