Looking to add a little festive flair to your table top? If you're looking for Cinco de Mayo centerpieces these little guys are easy to make and they look really interesting on any table.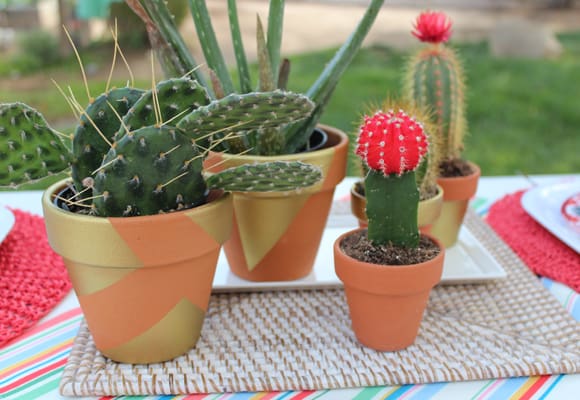 You can even make them as favors to give guests after the party, or bring along as a hostess gift if you are invited to a fiesta.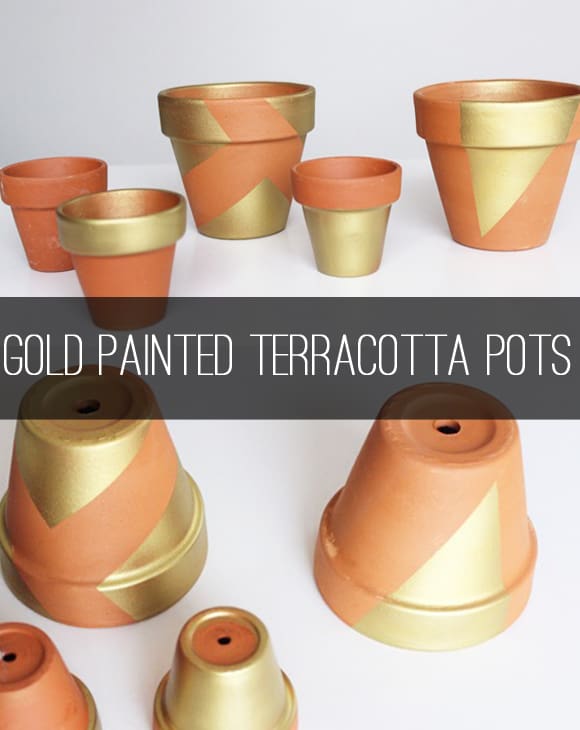 I picked up some inexpensive terracotta pots in various sizes, marked off some interesting shapes using painter's tape, and spray painted them with gold metallic spray paint (I'm obsessed with this stuff and keep finding reasons to spray paint things!). You can use any color you'd like but I am a fan of mixing the terracotta with the gold. Let them dry and you have the perfect centerpiece vessel!
Fill the newly painted pots with different varieties of cactus and you have yourself a simple Cinco de Mayo centerpiece. I told you all it was easy.