This post has been sponsored by The Coca-Cola Company. All thoughts and opinions are my own.
If you're looking for a new cocktail that feels special but is simple to make, then this bourbon spritzer is for you my friend.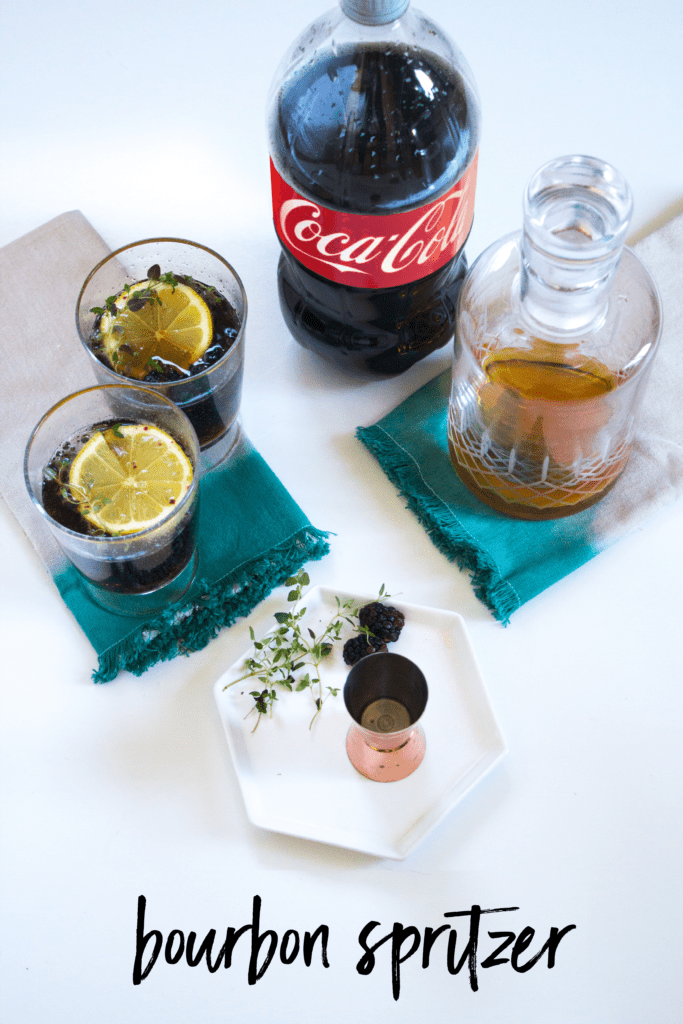 This bourbon spritzer is just the ticket for your next football-watching Sunday. In our house, game day is an excuse to entertain and visit with friends and family while watching football. I'll admit, I'm not that excited about the game itself … but I DO love any reason to gather with friends and enjoy some delicious drinks and snacks.
Sam's Club is definitely the one-stop shop for all of my game day entertaining needs. From drinks to snacks, you can get it all there (we even purchased our TV from Sam's Club recently!). Sam's Club truly is game time's favorite teammate!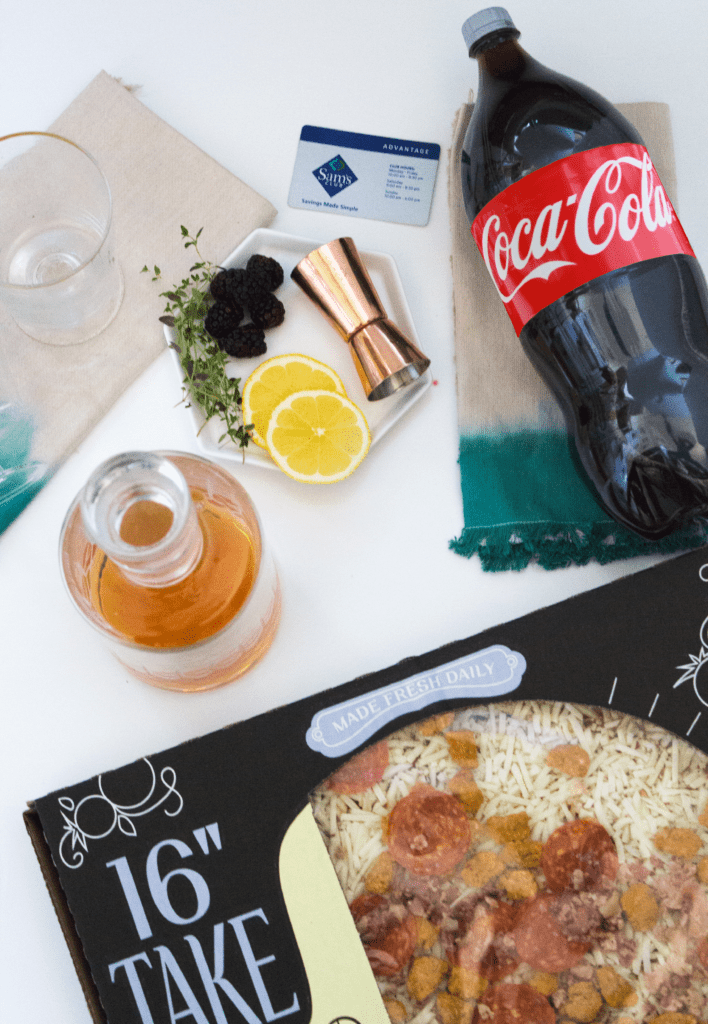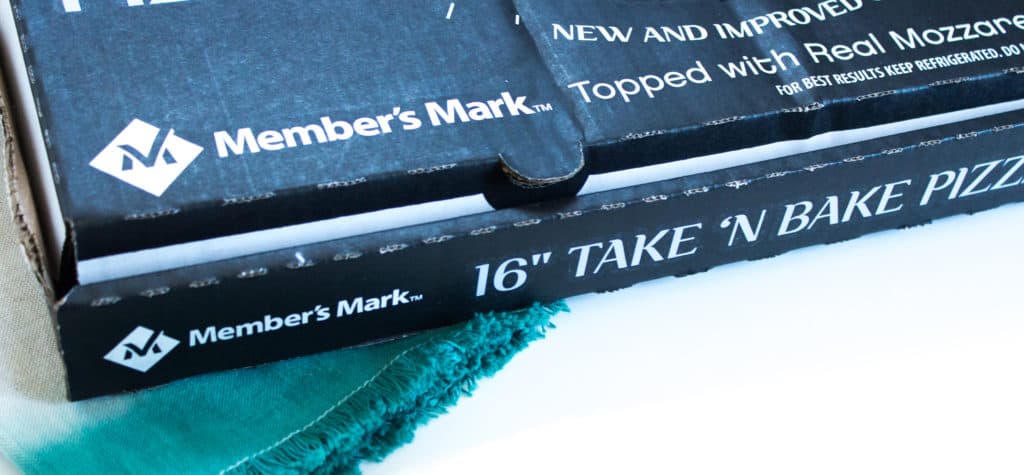 I like to put together new cocktails to pair with our snacks (aka typically pizza). Member's Mark Take & Bake Pizzas are my go-to snack to serve a crowd. (I mean who doesn't love a good pizza, right?) They're all really tasty, but my favorite is the Member's Mark 16" Take &Bake Sausage Pizza. Pick up a couple different types. I like to put them in the oven throughout the game so that there's a steady flow of warm pizza. Visit your local Sam's Club and pick up some tasty game day bites for yourself!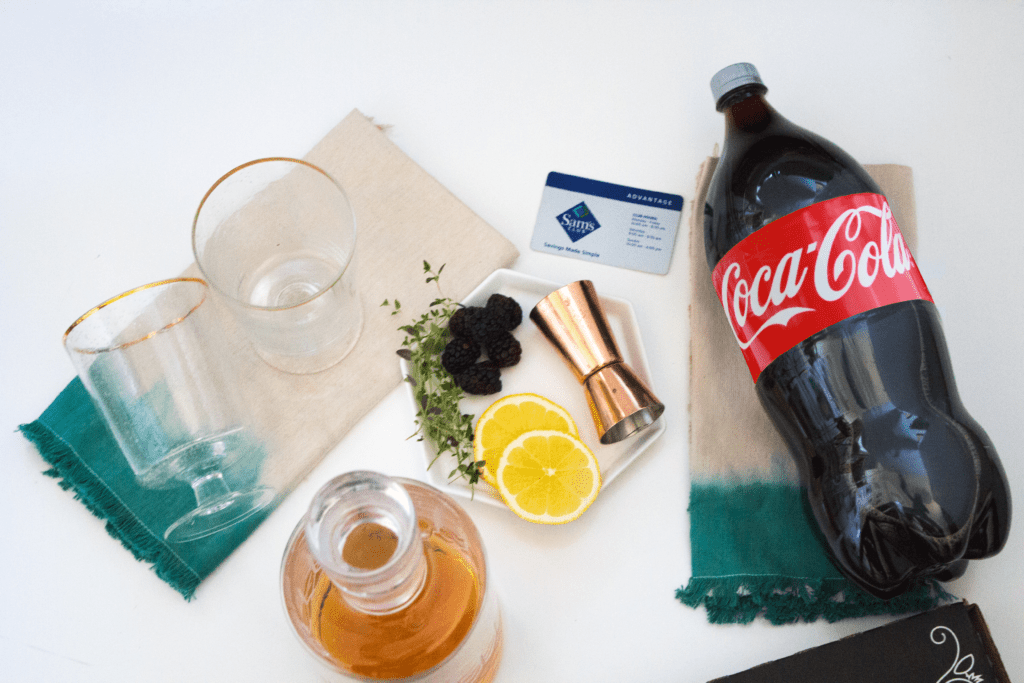 This cocktail I served is something I've never made before but a recipe that's definitely going to make a reappearance soon. It's a bourbon spritzer made with Coca-Cola®. I loved that it was simple to make but really felt like something unique and special.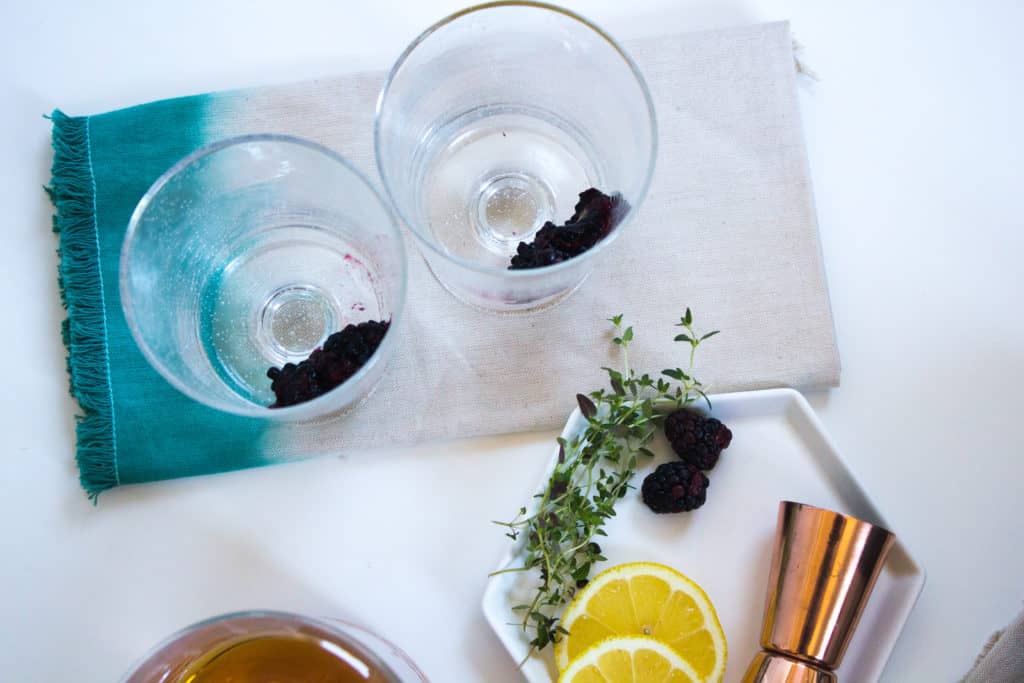 First, you start by smashing a couple blackberries into the bottom of a glass. I just do this with the back of a spoon and it works great. If you have a fancy tool for this, go ahead and use that.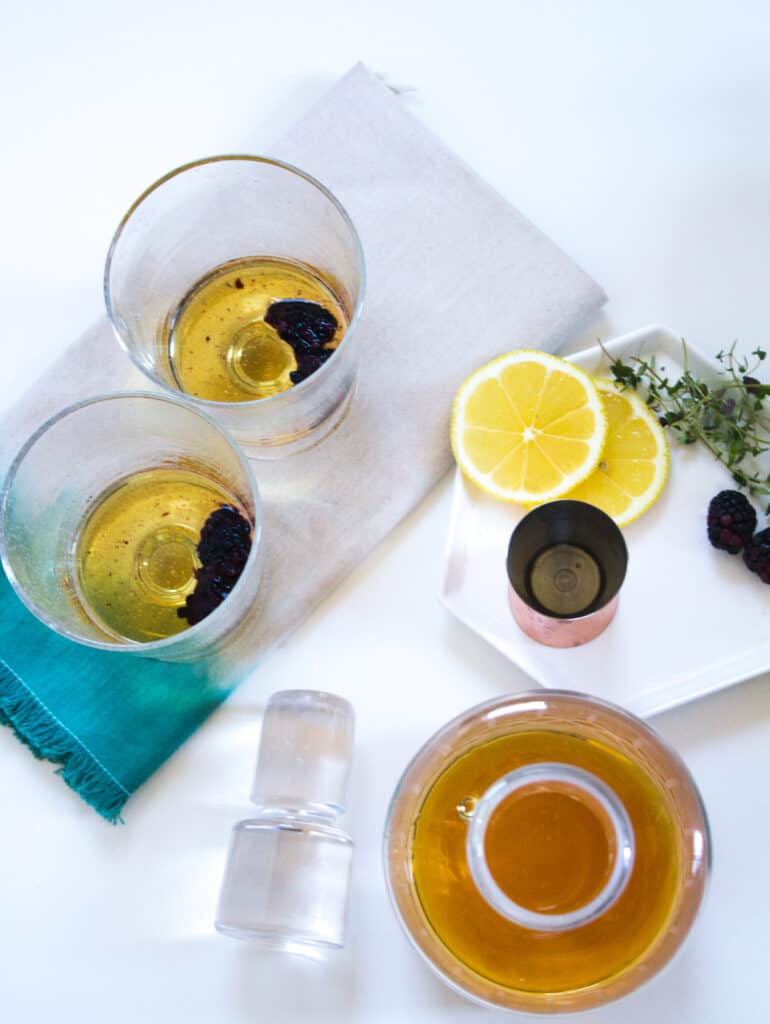 Next, add 1.5 ounces of your favorite Bourbon. I never really thought I liked bourbon until a recent trip to Kentucky. I had several bourbon cocktails there which inspired me to come up with one of my own. I love the idea of using a favorite staple like Coca-Cola®, but mixing in unexpected ingredients like blackberries and thyme.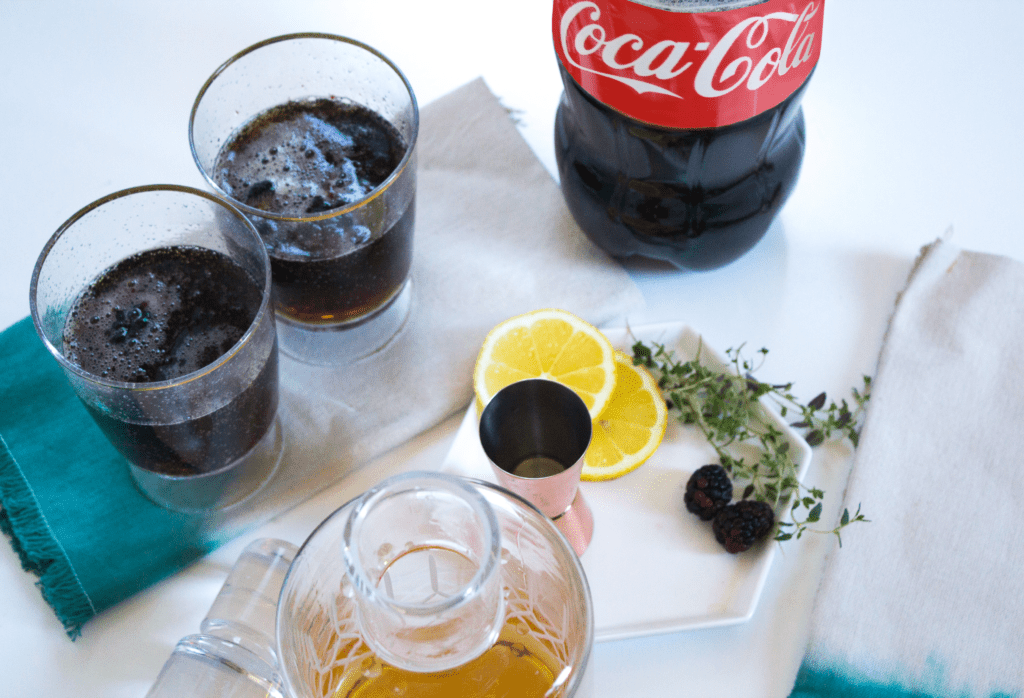 After the bourbon, fill your glass with Coca-Cola®. Make sure it's nice and chilled so you don't have to use ice (you can use ice, but I prefer not to). You can also freeze a couple blackberries to toss in which will keep the drinks cold.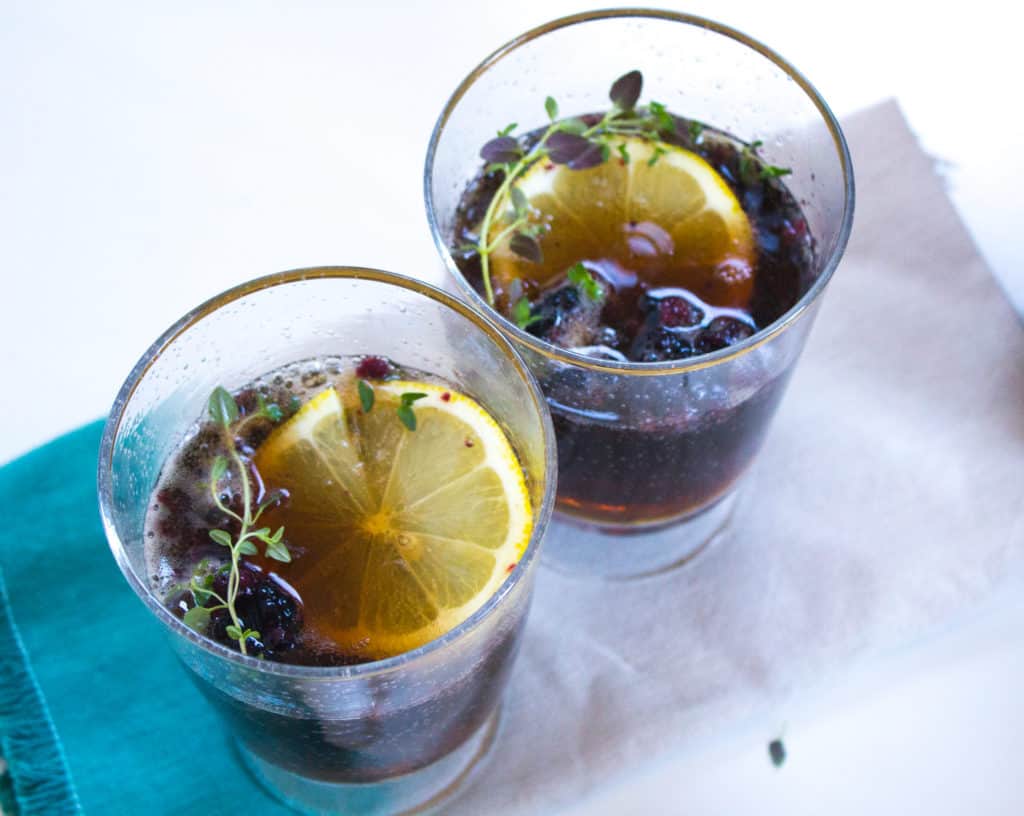 Last, add a thin lemon slice, a sprig of thyme, and another blackberry for garnish. The flavors all combine to make the most delicious bourbon spritzer.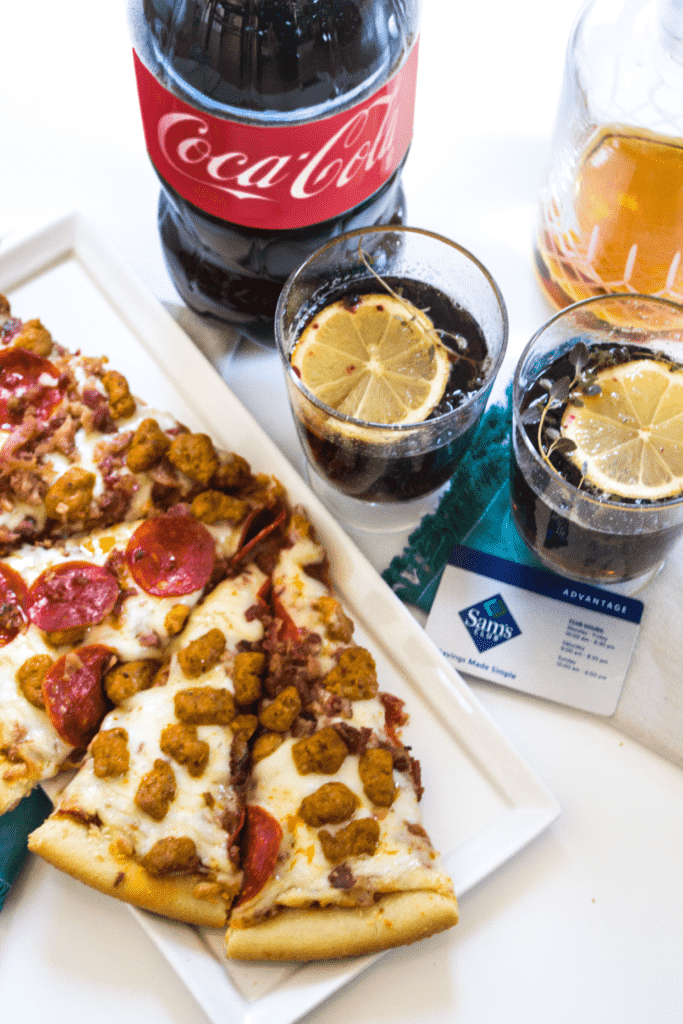 Serve up your freshly baked pizza alongside this cocktail and guests will be cheering for you alongside their favorite team! I like to make a drink station so guests can get their own refills. And pizza is always set out on a big platter for optimal grazing during the game.
What do you think? Will you try a bourbon spritzer during the next game day party you host?
For all of your game day essentials, shop Sam's Club here.