It's that time of year again—football season! Chances are you'll find yourself either feeding a hungry sports crowd or being invited to a football viewing party at some point this season. When that happens, have this easy football cupcake idea handy and you'll be sure to please a crowd (of any age!).
You'll first need to bake up a dozen cupcakes (any flavor will work) and then follow two simple decorating steps in order to turn your plain cupcakes into mini footballs. For decorating purposes, you'll need one container of fudge icing and one container of white or vanilla icing.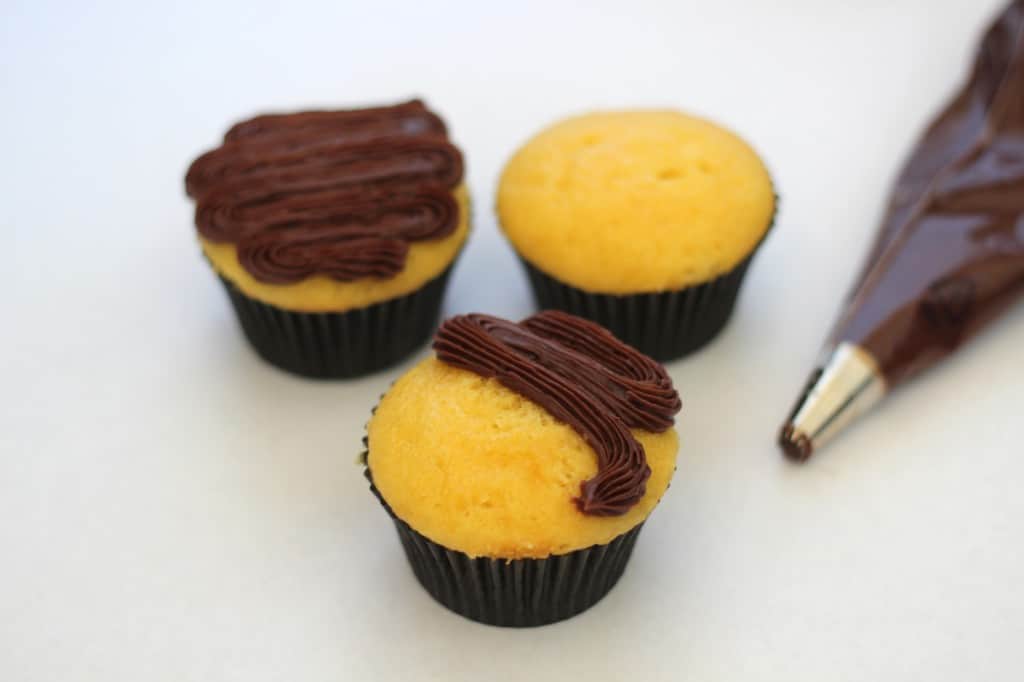 Fill a pastry bag or Ziploc® Brand XL Sandwich Bags with the fudge icing. To make the "football" I used a pastry tip (#18) but that is not necessary. You can simply cut a hole in your icing bag.  Squeeze the icing dragging it like a zigzag (back and forth) until the top of each cupcake is covered.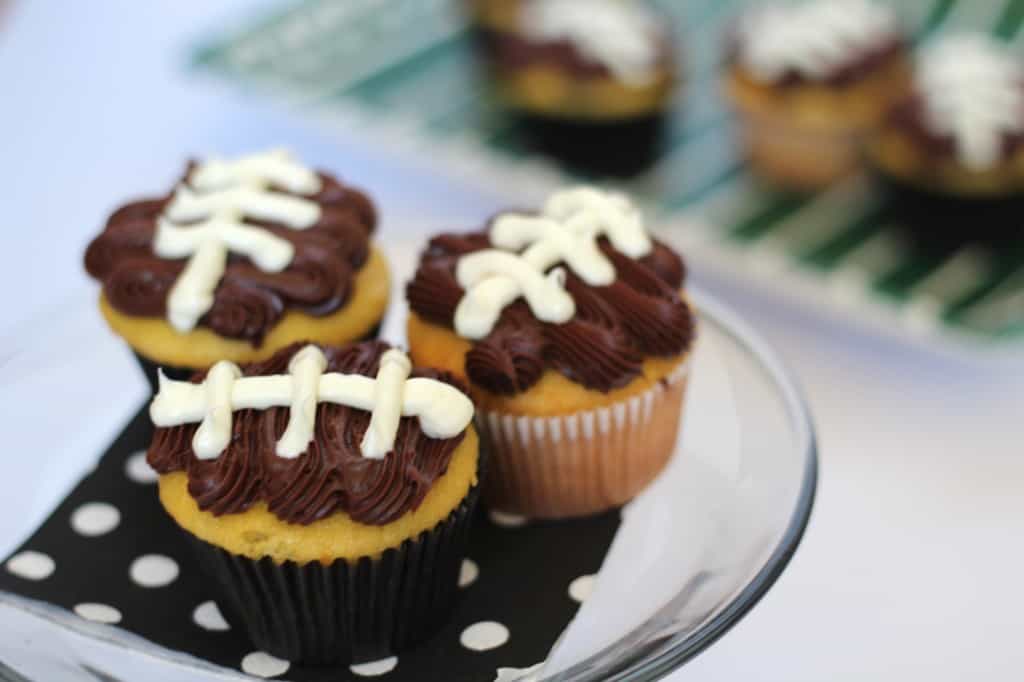 Next, make the laces using the white icing. Place it in a separate pastry bag and trim a small hole in the end. Gently squeeze out the icing to make the "laces" of the football. Make one long line across the top of the cupcake, with three smaller lines crossing, going the opposite direction.