This post is sponsored Philadelphia Cream Cheese.
Easter is a couple of weeks away and we have a tradition of putting on a big Eggstravaganza at a local park. Big crowd, lots of kids, games, egg hunt … and, of course, the Easter treats! Oh, the treats.
This year I was thinking of easy recipes for kids that were both easy to make (my daughter loves making Easter treats–check out her Easter candy bark from last year), and easy to eat while running around at the park.
And then it hit me –graham cracker and frosting sandwiches! When I was a kid, my mom used to make these when she had leftover frosting. They are the simplest things ever but just so yummy. No kid can resist (even the grown up kinds).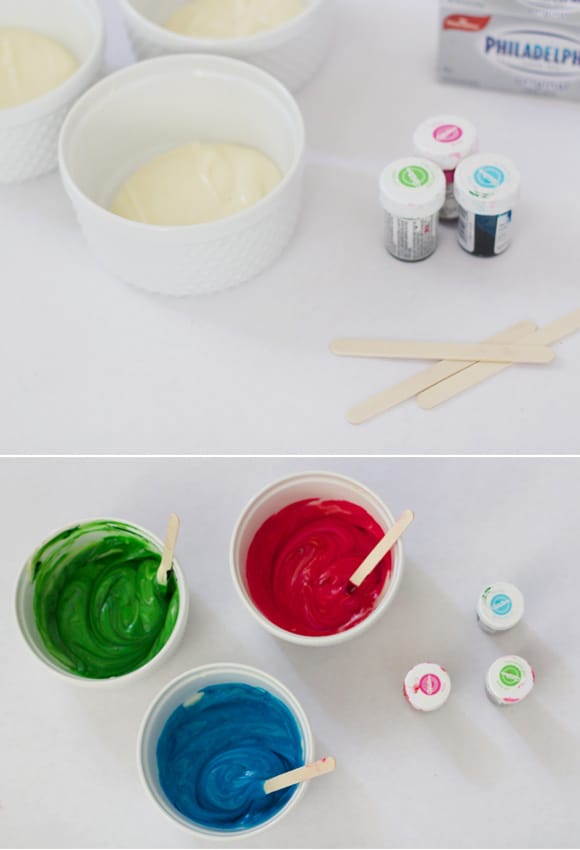 I started by making a batch of cream cheese frosting. The rich flavor of the Philadelphia Cream Cheese makes this simple dessert feel like a real treat. And since this is an Easter dessert, I chose three bright colors to mix in.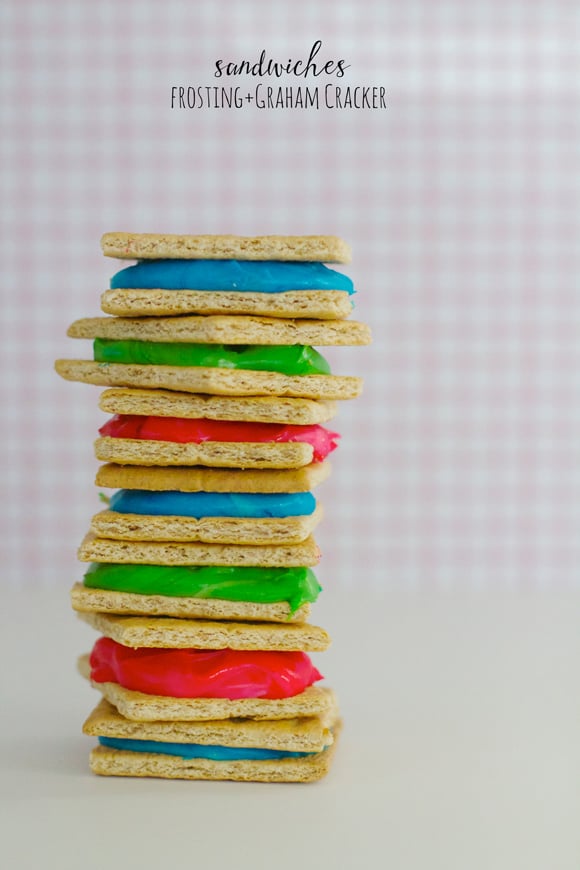 Once your frosting is made, all you have to do is spread it on one side of a graham cracker and then sandwich it with another. It is THAT simple.