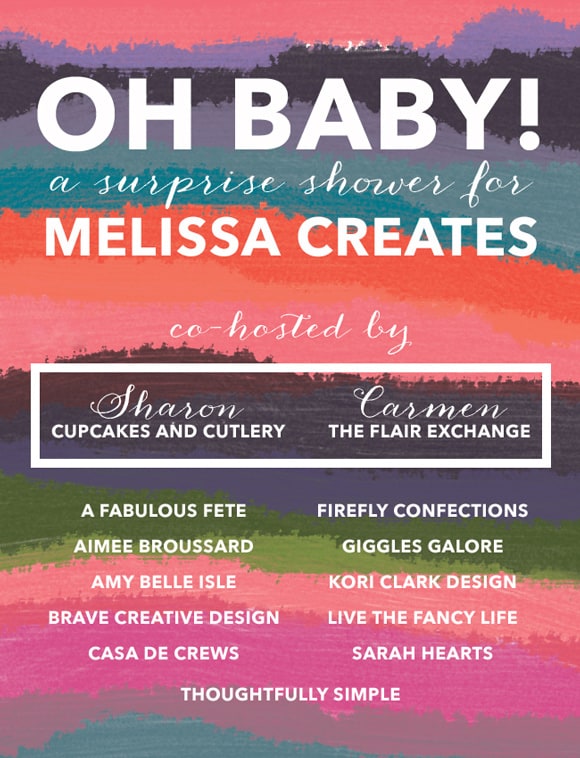 Today I have the pleasure of joining in an online baby shower honoring the adorable mom-to-be Melissa of Melissa Creates. If you don't know Melissa's work, pop on over to her blog for fun crafts, entertaining tips, and recipes. You'll be glad you did!
Inspired by this gorgeous invite created for Melissa (above), I decided to make a set of watercolor notecards to have on hand. It's so nice to have pretty notecards on hand when you want to pop a friend a note or send off a thank you card in the mail. And who knew it was so easy to make your own watercolor palette (see the recipe link below)?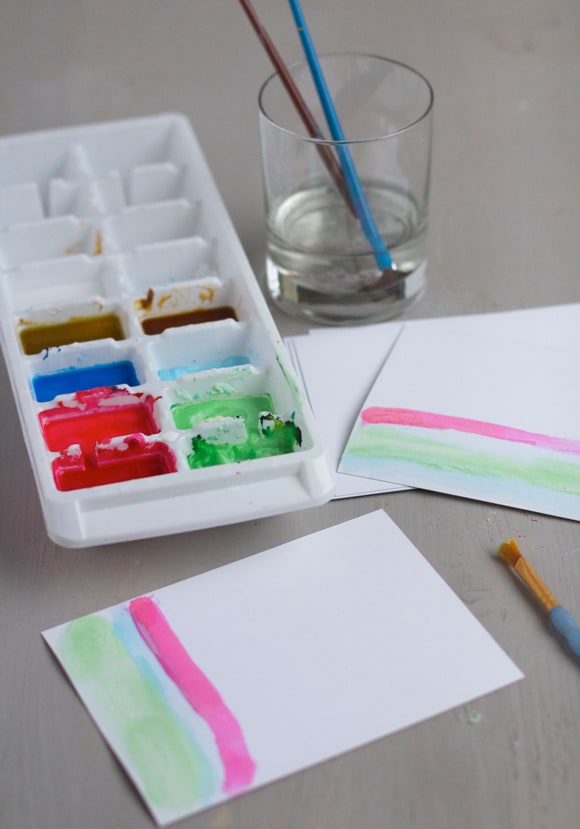 Use watercolors to paint any design your heart desires onto blank notecards.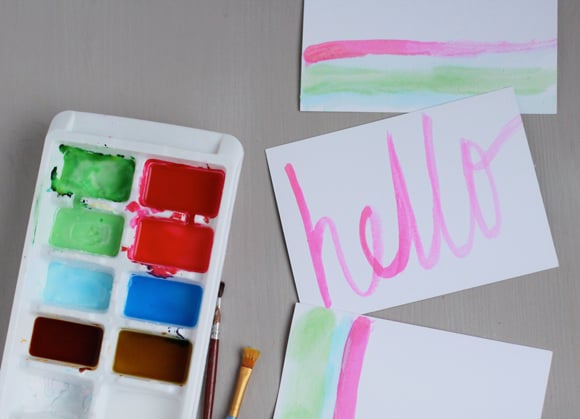 I mixed things up with some lines of different widths and also with a few phrases like "hello" and "thanks." Get as creative as you'd like.