This is a sponsored post. All opinions are my own.
Does the idea of impromptu guests make you sweat a little? Do you stress out a little bit during the holiday season when friends and family just "drop by?" I'll admit, I'm not a huge fan of the "drop-by" either but I have learned how to be prepared for when that happens.
It's all about have some essentials always on hand so if you need to put together a quick cocktail hour, you can (and with ease). There are five things that I always have stocked in my kitchen which means when someone drops by, I look like the hostess with the mostest and I don't even break a sweat! I'm always about easy entertaining so nothing too fussy here!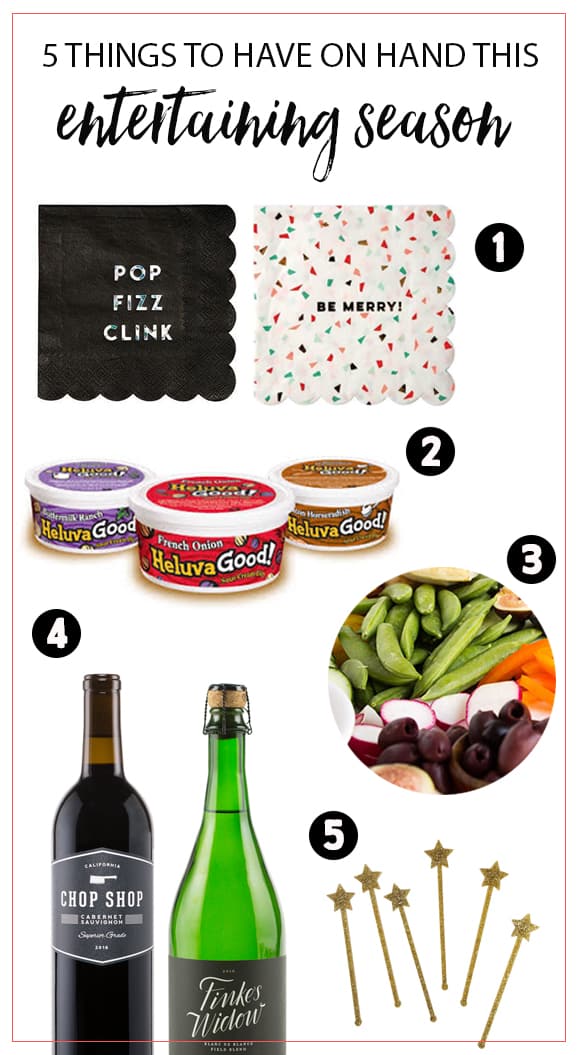 1. Festive Paper Napkins – I have more of these than most because I always keep the leftover from a party or holiday. So, when guests pop in I have a drawer full of festive napkins to pull out. I would say this is pretty close to decorating when we're talking about keeping things simple. Pull out some appropriately themed napkins for a bit of instant festivity. They have cute ones here. (more…)