I was recently asked by the folks at CustomMade to share some tips on "How to entertain outdoors this summer" and have been thinking a lot about one of my tips — play fun outdoor games! There is just something about an outdoor gathering that gets me in the mood to have a little fun and whip out the yard games. You?
One of my favorite games is Murbles (which is similar to Boccie but doesn't require a court). Plus, the balls come in cute colors like pink, coral, and mint. Yard games are fun, but cute yard games? More fun.
Here are three other fun outdoor games that are perfect for your next picnic or backyard gathering: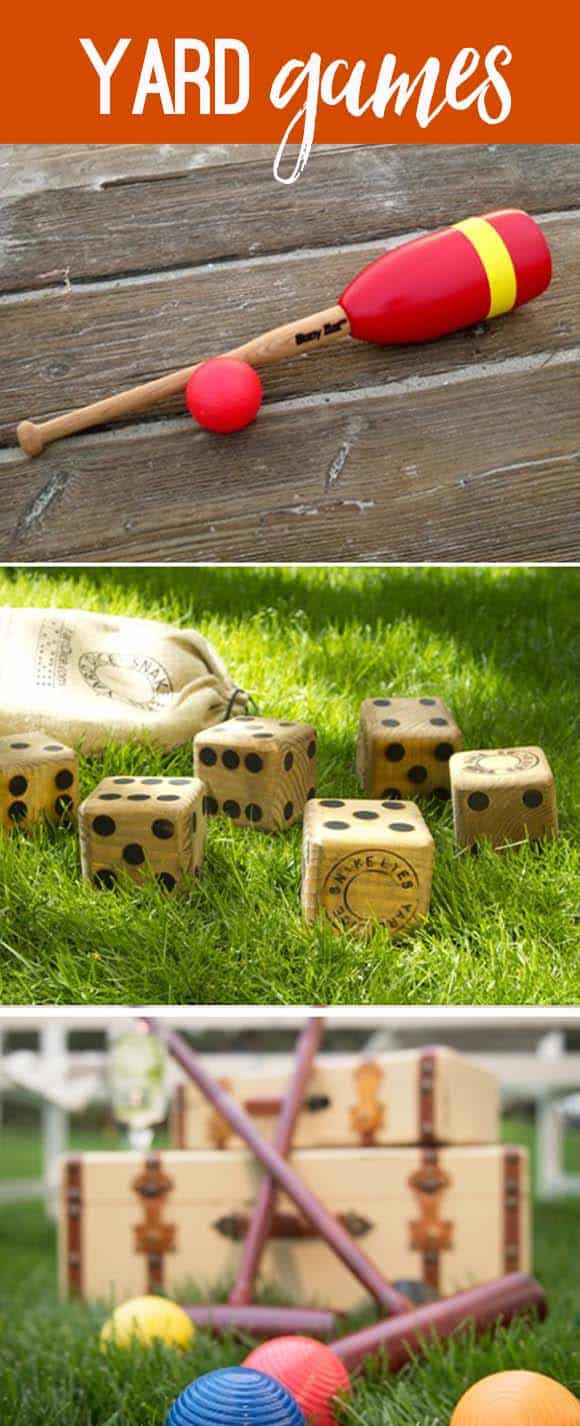 Top: Buoy Bat — Ask my kids, this is my FAVORITE! We play at the park, in the street, but the best place? The beach! It is sooooo much fun.
Middle: Yard Dice — They look so nostalgic, and everyone can play. Perfect for all ages.
Bottom: Croquet — I almost forgot about this game! I used to love to play but haven't in years. I think it's time to invest in a nice set. Any tips on where to get one? Please share!
If you want to try a DIY game, make this cactus ring toss!