This is a sponsored post. All opinions are my own.
Looking for veggie tray ideas for your next BBQ or dinner party? I love laying out a variety of fresh veggies and dip for guests to enjoy. Especially at a summer BBQ where the menu is typically heavy on grilled meats. A fresh veggie tray is a great way to offer guests a great appetizer to snack on without being to heavy.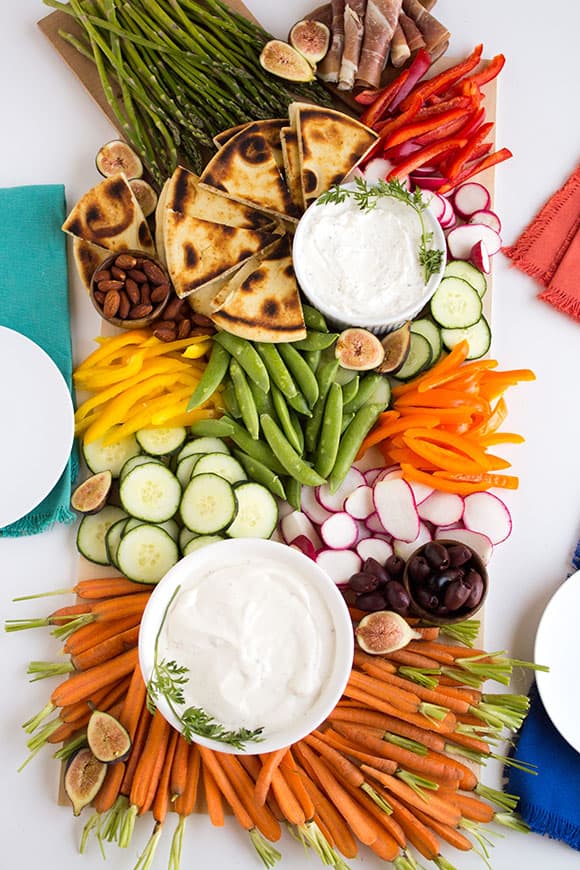 When possible, I always head to our local farmers market to pick up some fresh vegetables. I love to mix up what I serve based on what's in season. And I always look for something unexpected to add into the tray–in this case they were some delicious black figs I discovered.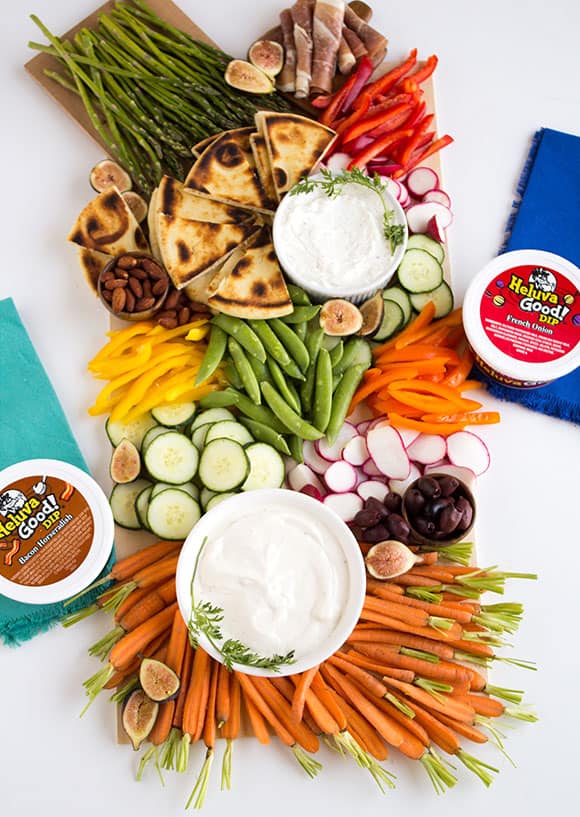 There are several ways you can go when thinking of veggie tray ideas, but my favorite is creating a long board like this that can go in the center of the table. I find when you put the appetizers off to the side or out of the proximity of where your guests are sitting, they often go untouched. Using a long board almost makes it feel like a colorful (and edible) centerpiece. (more…)