Looking for sweet (simple) valentines day treats to make? These chocolate hearts only took 15 minutes from start to finish!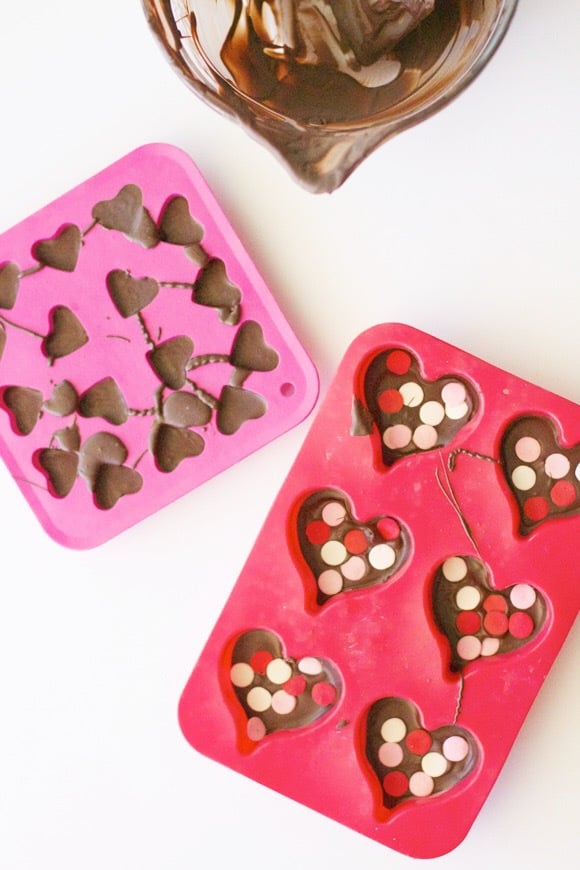 All you will need is a heart mold, melting chocolates, and some sprinkles.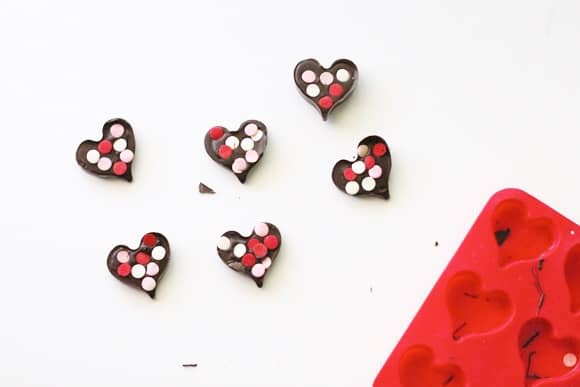 Melt the chocolate and pour into your molds. Add a few sprinkles to the chocolate while it is still wet.