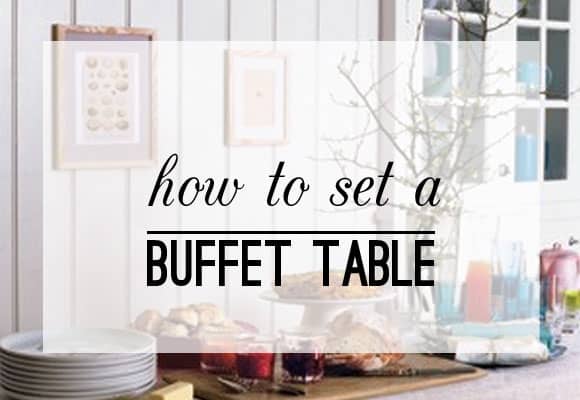 Setting up for a nice buffet might sound simple enough, though your efforts could very easily result in a display that looks more chaotic than clever. Avoid confusion and traffic jams in your buffet line by planning ahead. Eliminate the common sight of guests reaching for plates and back-tracking for utensils that they missed along the way.
Plates
Before your guests can begin to dish up their meal, they will need a plate. Stack plates at one end of the table so that guests have access to these first. Also, if you are using disposable plates remember to choose heavier ones so that the food actually stays on the plate and guests can easily carry them.
The Food
Serve dishes that your guests understand and recognize. If you decide to serve a dish that your guests may not be familiar with, create a place card so guests can easily identify the dish. Also, make sure each dish has a coordinating serving utensil so guests can easily (and quickly) dish up their food.
Servingware
At the other end of your buffet table (opposite of the plates), place the silverware. Only provide utensils that your guests will need to use. If a knife is not needed, don't offer one. This will avoid confusion and lighten the carrying load for guests. To make the grab-and-go of the silverware a breeze, wrap each set up in one napkin and secure it with a piece of ribbon or twine. Condensing the utensils and napkin will make it easier for guests to carry their plates to their seats.