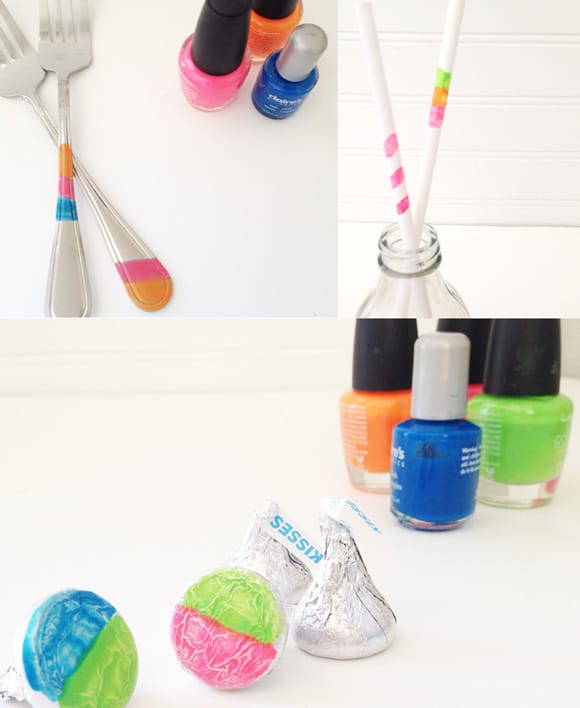 There are many outlets you can go to for inspiration when you are throwing a party; however, planning one can get overwhelming – and expensive. The good news is, with a little creativity, you can easily add some flair to your next get-together while avoiding spending a fortune at party and craft stores. For example, you can add color to party supplies and décor by using simple and inexpensive solutions, like nail polish! Here are a few DIY ideas on how you can add creative of color to your next event.
Who knew nail polish could be used for party decor?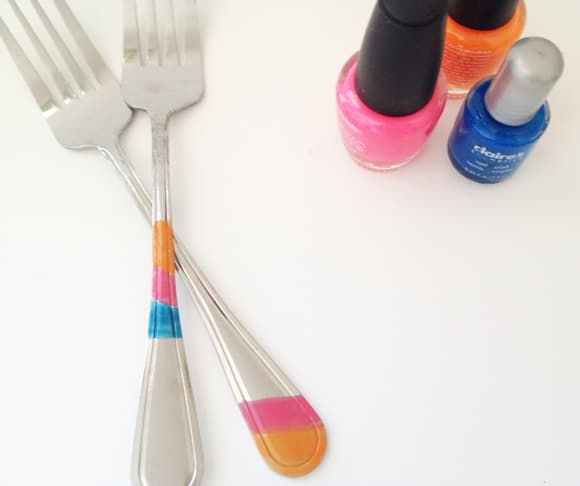 Dress-up your cutlery
Adding a few stripes of color to the handles of your cutlery will add unexpected style and fun. You can purchase stainless steel forks, knives and spoons at most dollar stores. The set I used (in the above image) came in a four-pack for $1.00, so I didn't hesitate adding nail polish to dress them up. Be sure to hand wash them once your party is over.