Today I'm sharing the perfect easy + cute Easter breakfast idea with you.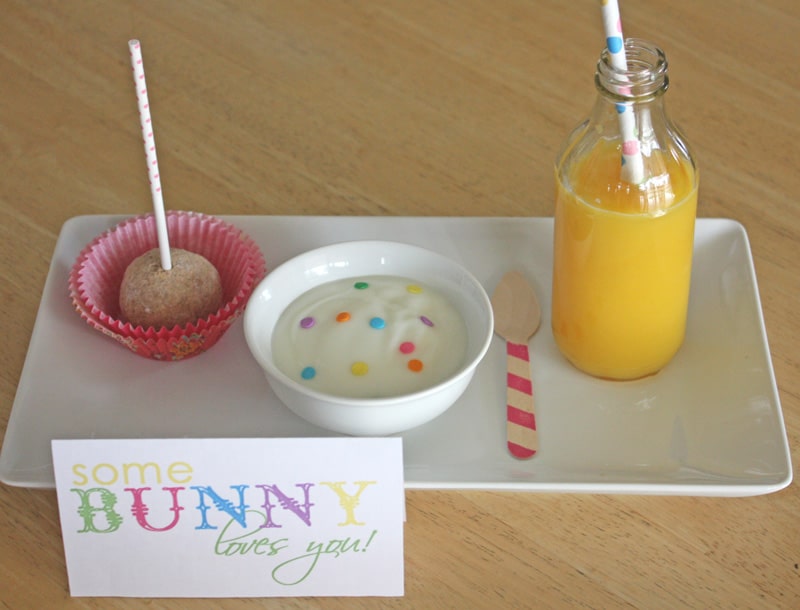 My girls will LOVE coming downstairs to this on Easter weekend. I think I'll surprise them on Saturday because I can't stand waiting until Sunday to dish this up for breakfast!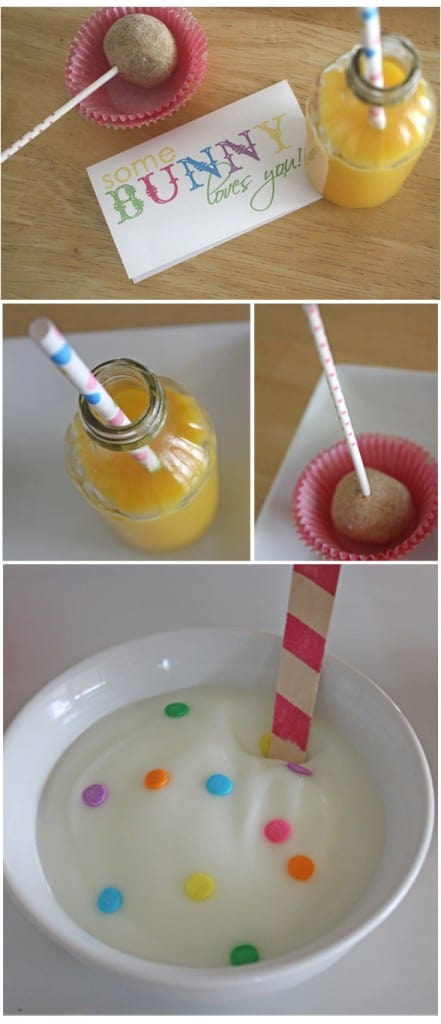 This really couldn't be more simple. Orange Juice, a donut hole (plus a cute patterned lollipop stick of course) and a bowl of yogurt topped with fun sprinkles. Plus, check out the darling wooden spoon – so cute!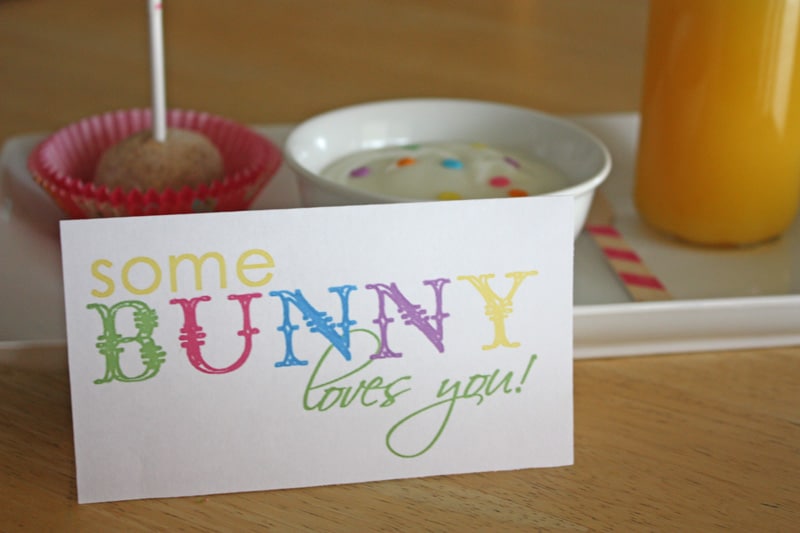 Don't forget the cute Easter printable to tie it all together: "Some Bunny loves you!"
Feel free to print out a copy for your little ones! You can download it for free here.
Who would you make this simple Easter breakfast for?
Patterned straw, spoon and lollipop stick from Sweet Shop Lulu.