It's entertaining season which means chances are you're likely doing a combination of hosting friends and family in your home, and being invited as a guest. That means you need a go-to appetizer recipe and a great hostess gift idea so you're covered for playing both the role of hostess and guest. Don't worry, I've got you covered. I decided to take traditional ham appetizers up a notch and developed a new crowd-favorite.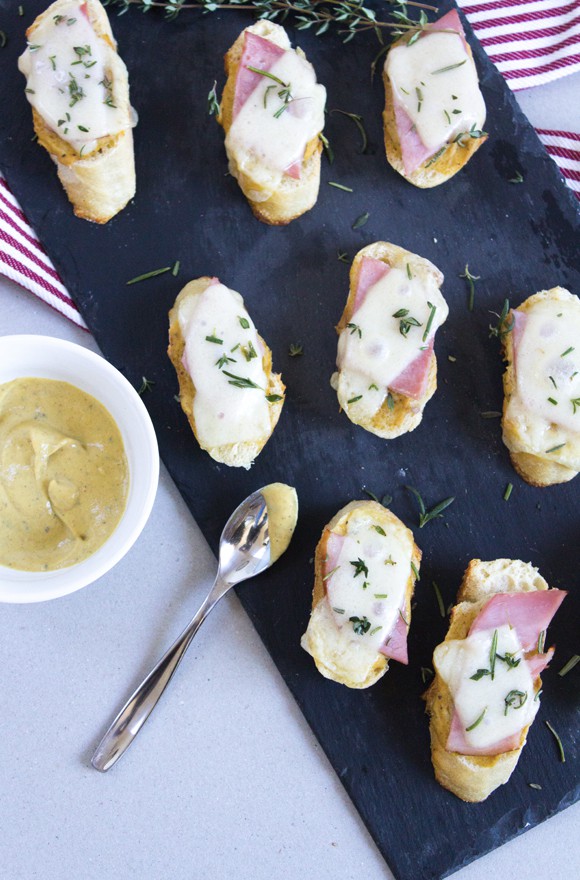 I like to keep my recipes really simple, especially when entertaining. There's always so much to do to prepare for guests that I never try to complicate things in the kitchen. But during the holiday season I do like to offer guests something just a little more special than normal. So when Maille asked me to partner with them, I was so excited to come up with a new simple, yet elevated, appetizer recipe.
It's a basic ham and swiss crostini (which even the littlest guests will enjoy), but elevated with fresh herbs and Maille mustard. On top of each piece of bread, I spread on a layer of Maille Black Truffle Mustard with Chablis White Wine–SO DELICIOUS. It tastes like a familiar ham and cheese appetizer, only so much better.  (The full recipe is at the bottom of the post).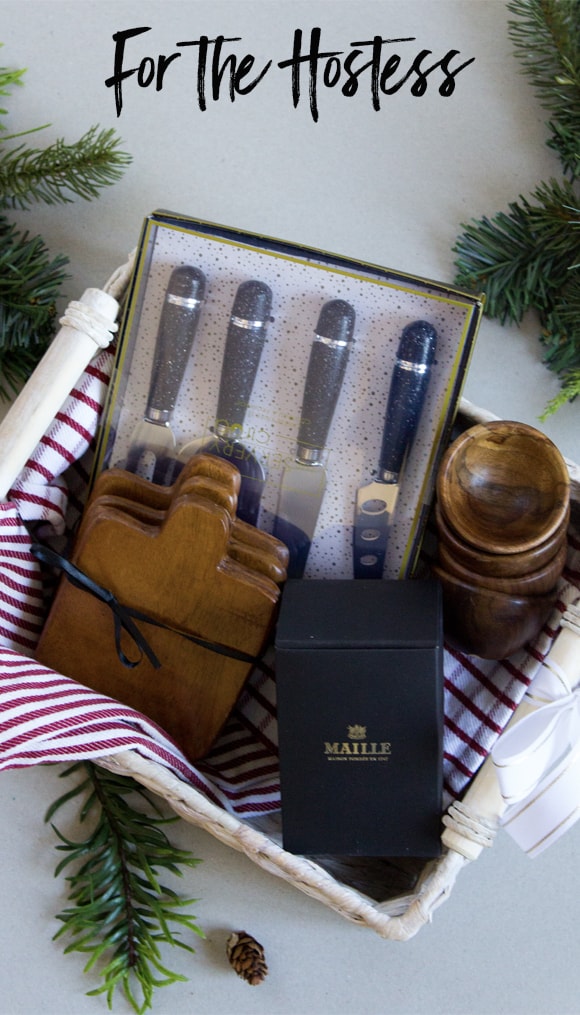 Maille also makes a fabulous hostess gift or gift for any foodie in your life. I added a jar to a hostess gift basket for a holiday party I was invited to. Any host or hostess would be happy to receive this–holiday season or anytime! And if you have a foodie in your life that you're shopping for, a gift basket like this will certainly be appreciated. (more…)