This is a sponsored post, of course all thoughts are my own. 
I have a confession: I absolutely love that after Christmas dinner we always have a ton of leftovers. Why? Well, because for the next few days I tend to stay in my sweats, binge-watch holiday movies, and avoid going to the market at all costs. I've come to realize that with a little leftover planning and prep, I can set myself up for delicious meals in the post-Christmas craze. Here are three leftover ham recipes that I plan to serve up next week. Don't they look delicious?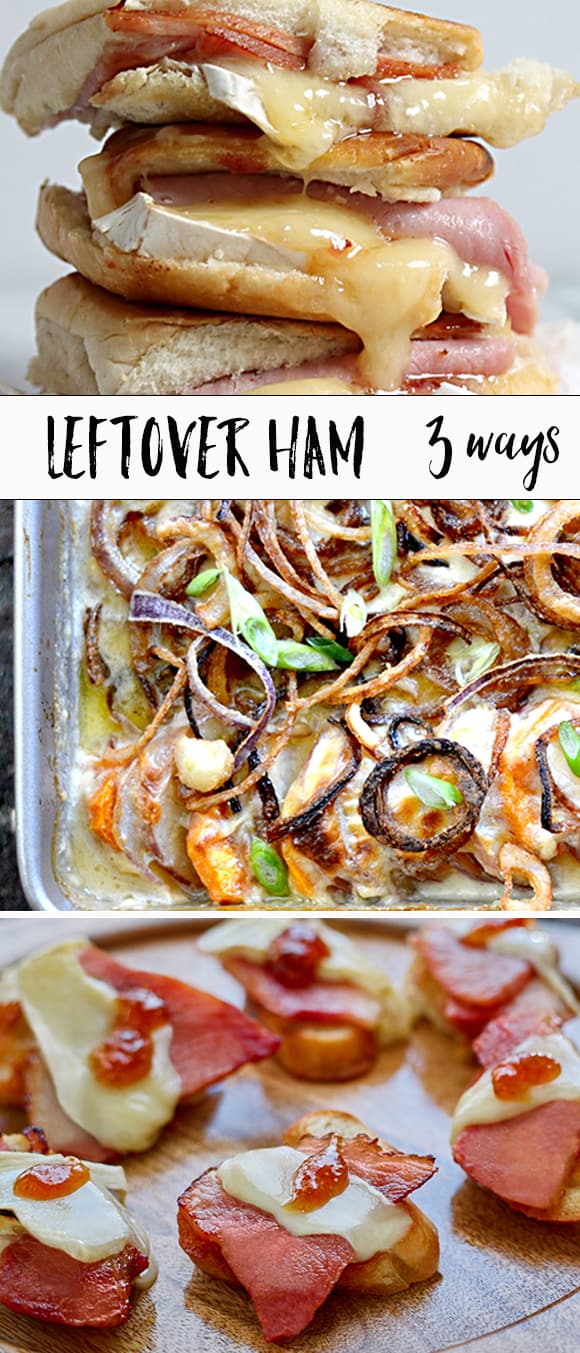 Ham and Brie Strawberry Sliders These are going to be a hit with the family for sure! Sliders are always fun to serve and the combo of melty brie and ham. I'm drooling already.
Scalloped Root Vegetables with Ham and Crispy Fried Onions This dish looks gorgeous and it would be such an interesting meal. I'm pretty excited about this one. In fact, it would make a great dish to serve on Christmas.
Ham and Brie Crostini with Fig Jam Because everything is better with brie. And these would be perfect if you have company coming over. Fig jam sounds fancy (even though it's totally not) so you'll look like an awesome hostess.
I've also made this Brazilian-inspired Ham Monte Cristo before which is a great way to put your Smithfield ham to use.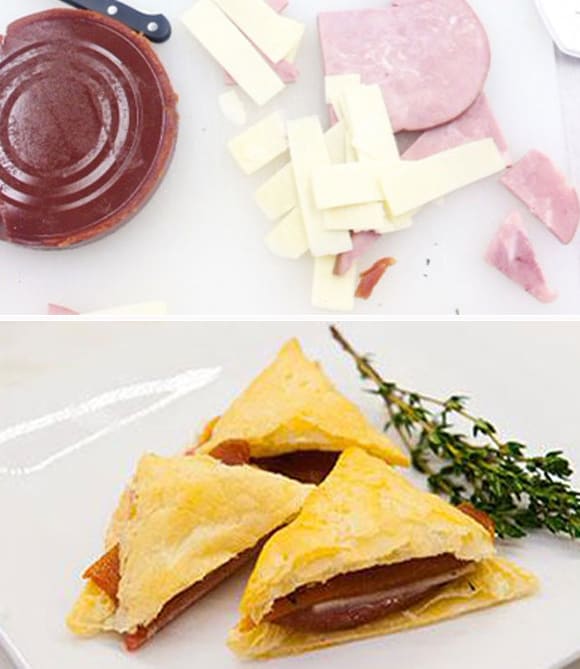 Smithfield want to inspire you to put those leftovers to good use and they are sharing many inspiring recipes so you can whip up crowd-pleasing dishes. I'm making the three above, be sure to pick a couple and grab your ingredients ahead of time so you aren't running to the market (well, unless you're into that sorta thing).
If you weren't planning on make a ham this holiday you might want to reconsider. I mean, did you see those leftover recipes?! No holiday table is complete without a Smithfield Signature Spiral Sliced Ham. A lot of people don't realize how easy ham is to prepare – you just pop it in the oven at 275 degrees for about 10 – 12 minutes per pound, then evenly brush on the tasty glaze and you're done. You seriously cannot mess it up–so simple!
And don't forget about setting up your own Smithfield Bacon Bar!
This is a sponsored post in collaboration with Smithfield. All thoughts are my own.