This post is sponsored by Bertolli®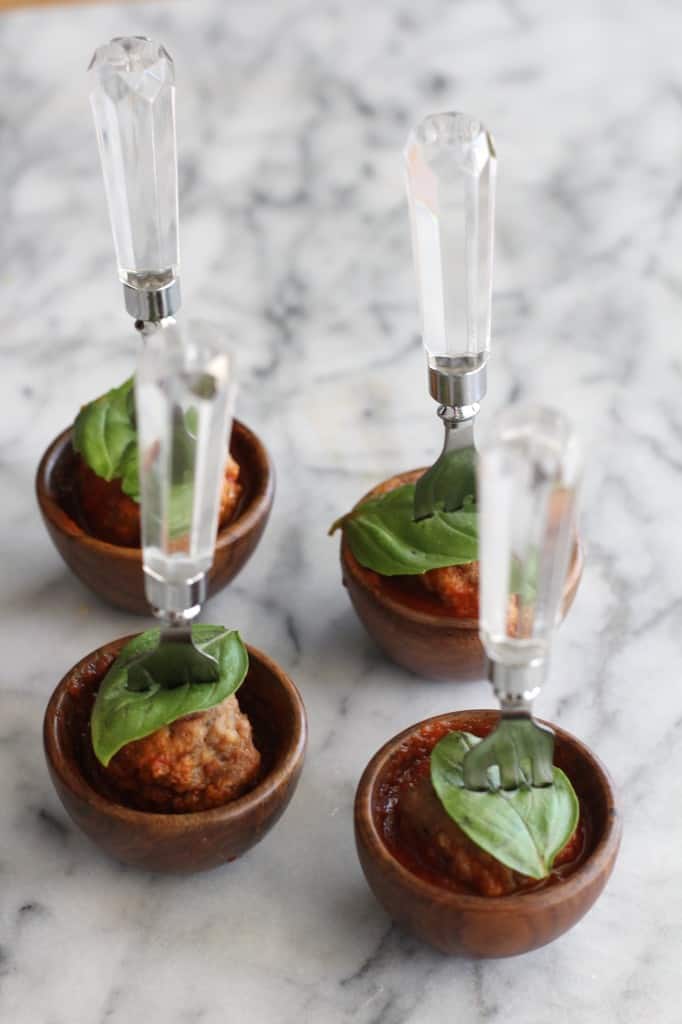 I love Italian cuisine and flavors. In fact, I might be kindred spirits with Italians everywhere who love life simply and fully, with family, friends, fun freshness and FOOD at the core. I mean, that just sounds like the roadmap to a happy life to me, don't you think?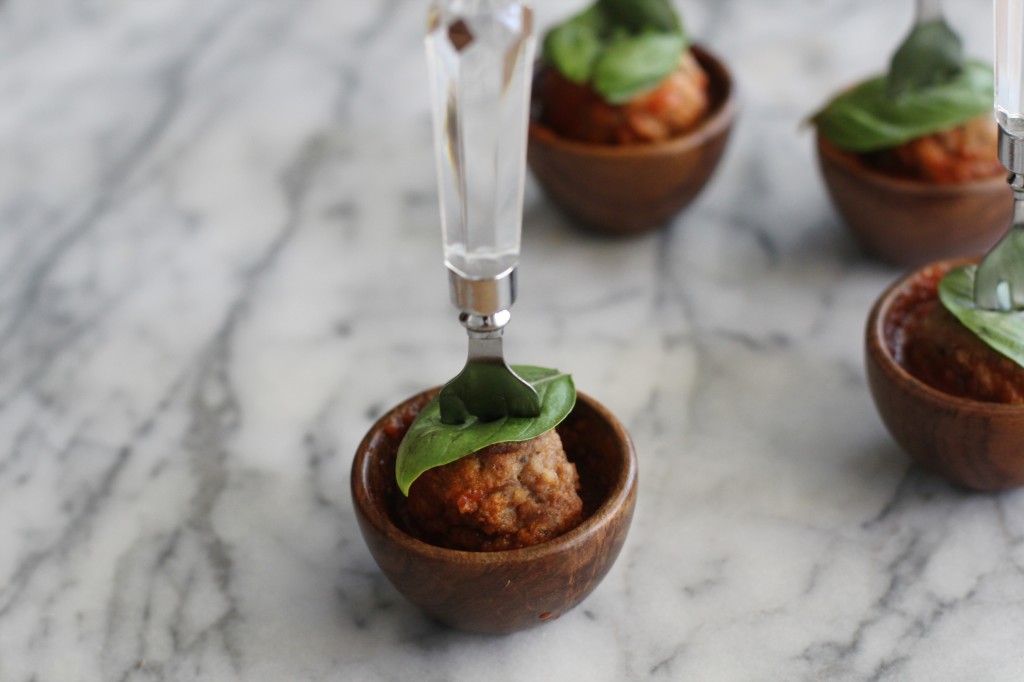 I love the idea of serving appetizers that play on meals, like these one-bite meatball and marinara cups. It's a rich, flavorful, yet simple appetizer that guests will love (recipe and instructions below).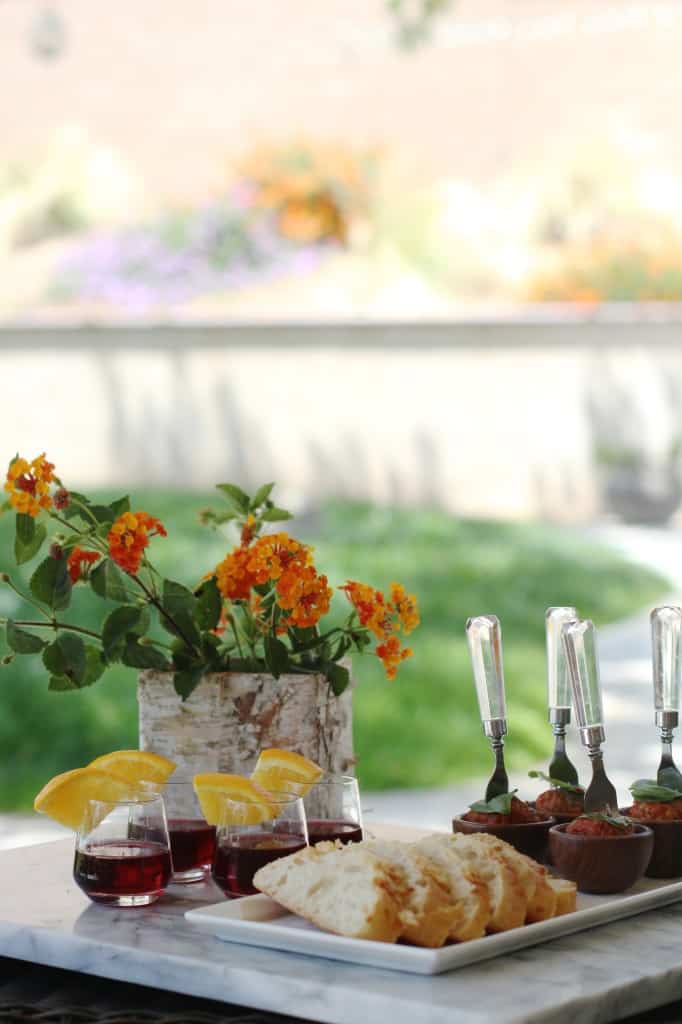 Small bites like these are also perfect for setting a simply tuscan-inspired summer table. When entertaining outdoors I like to keep things lighter and smaller portions. These meatball + marinara appetizers are paired perfectly with some rustic bread and mini sangria sips.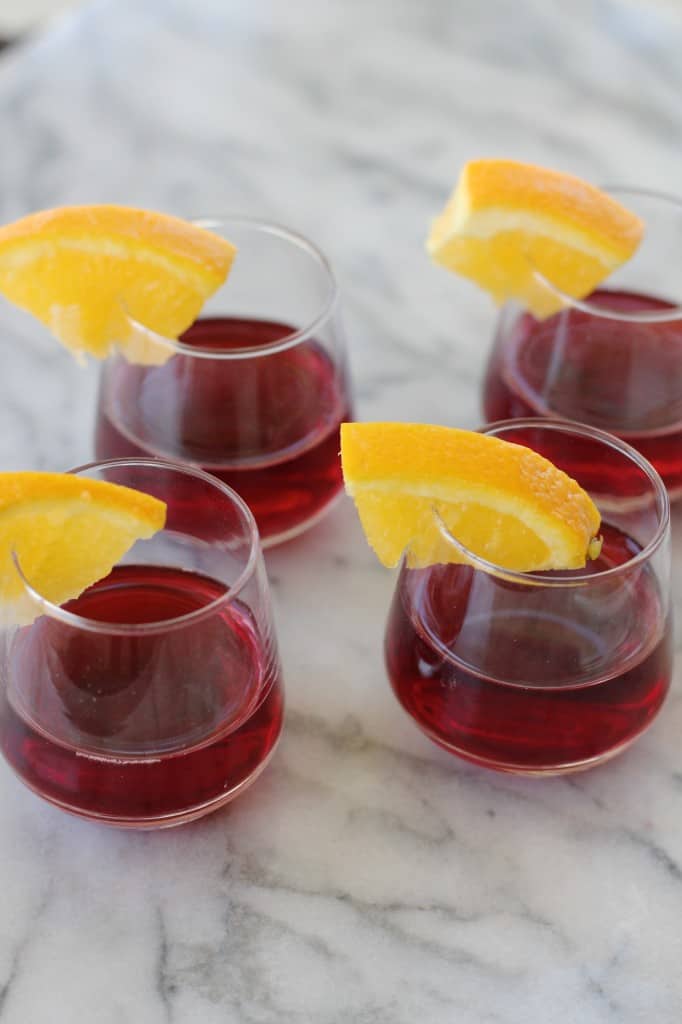 You can purchase pre-bottled sangria and keep things really simple.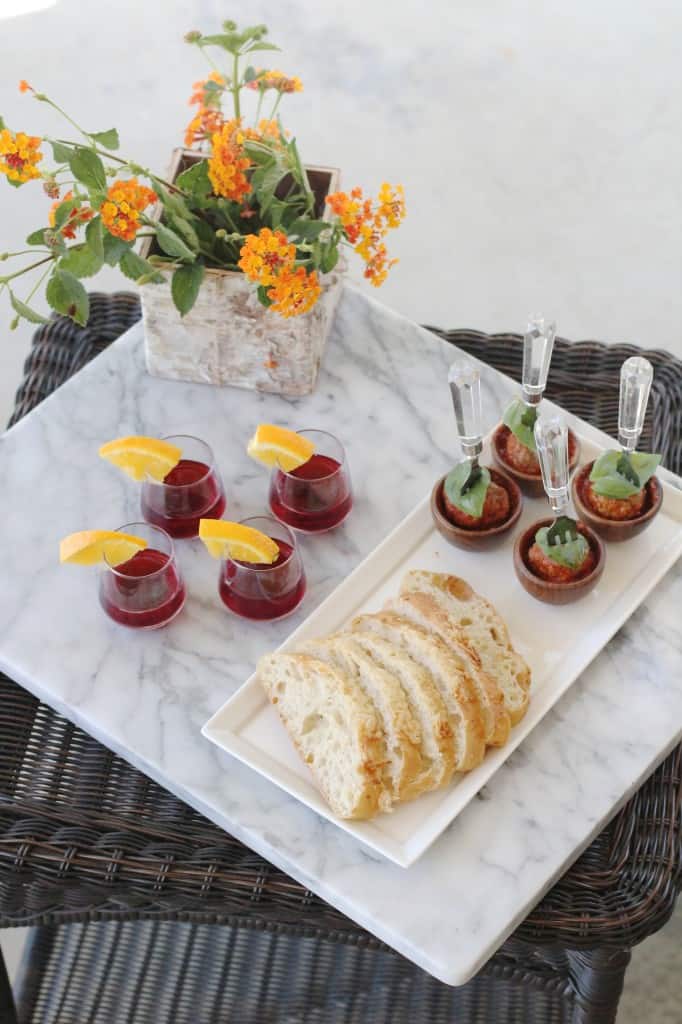 I placed a platter of appetizers, bread, drinks, and blooms from my garden … on a small table and made a little sitting area on our back patio. It made for the perfect spot to gather and visit with friends who were visiting.
Want to make your own?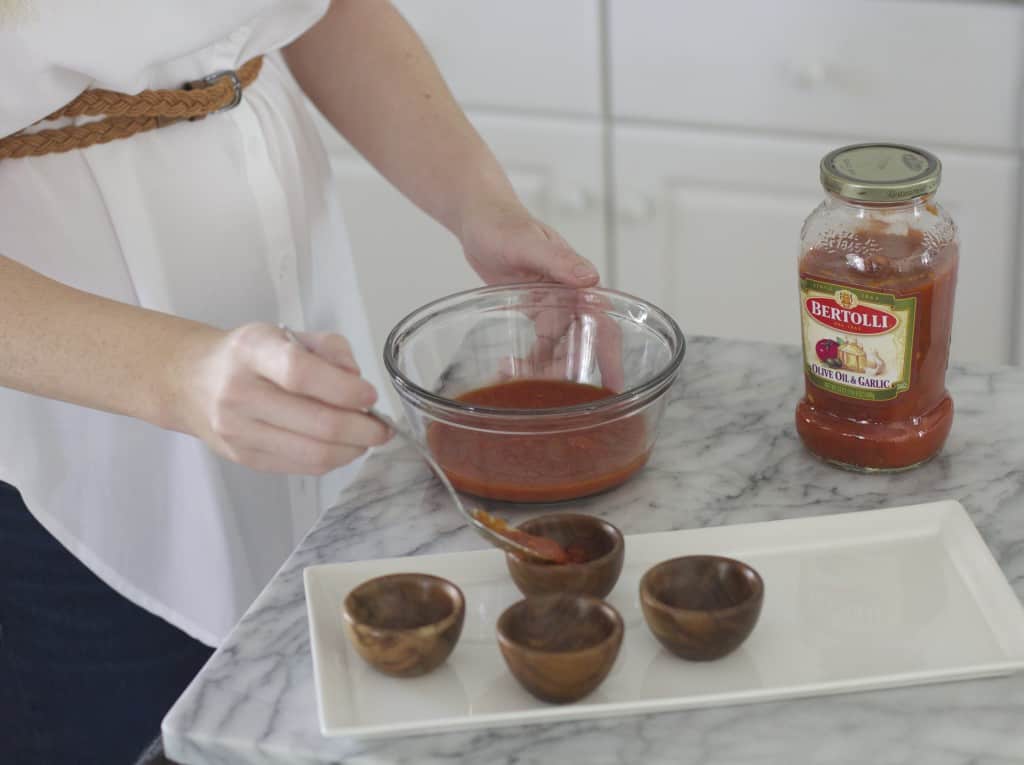 To start, add about 1 tablespoon of marinara sauce into small single-serve vessels.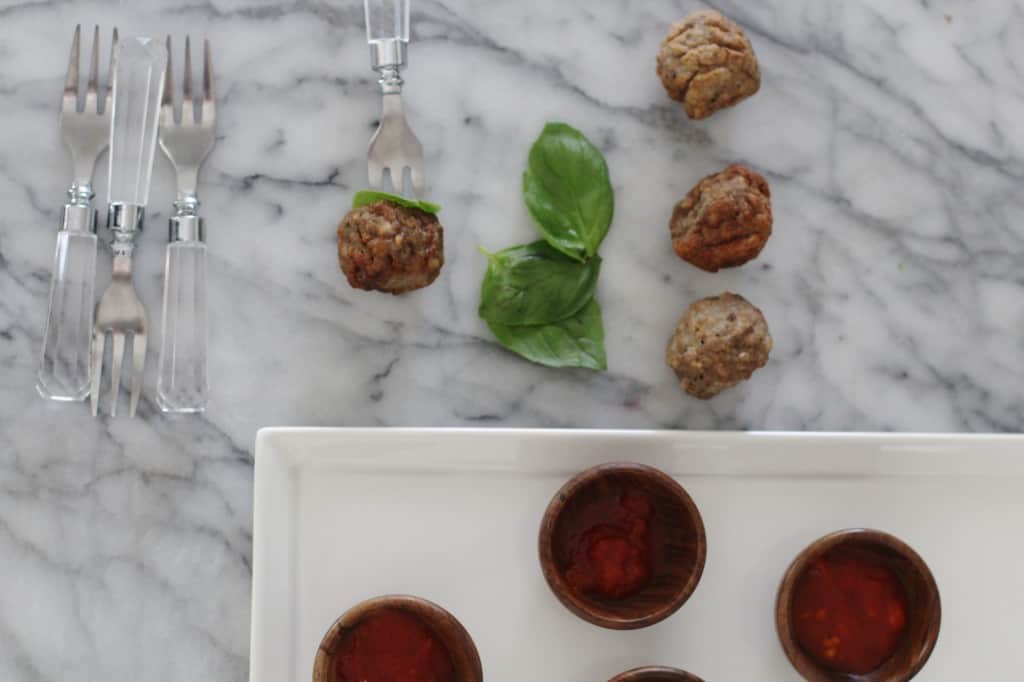 Then skewer a meatball (homemade or store-bought) and a basil leaf with a cocktail fork or toothpick.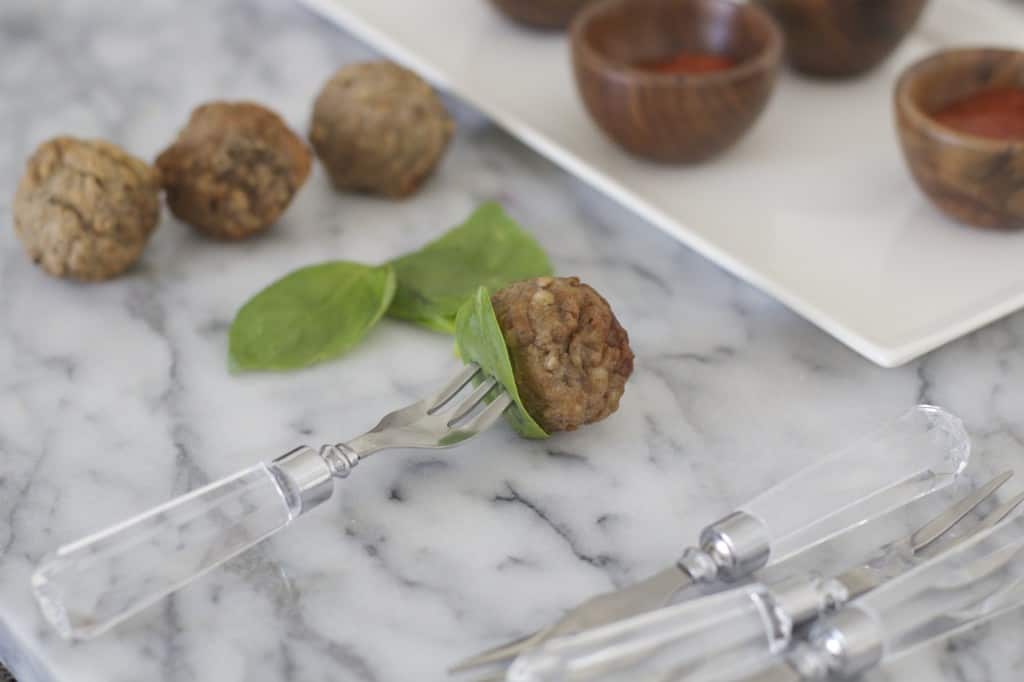 When your ready to serve, place the skewered meatball and basil right into the sauce.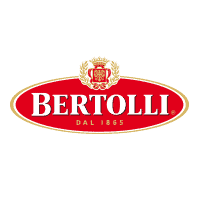 Viva Bertolli®  and join me in celebrating 150 years of delicious Italian food, friends and family. Felice Anniversario and Buono Appetito! Visit Bertolli on Facebook, Pinterest  and Twitter for more inspirations and ideas to bring Tuscany to your table.