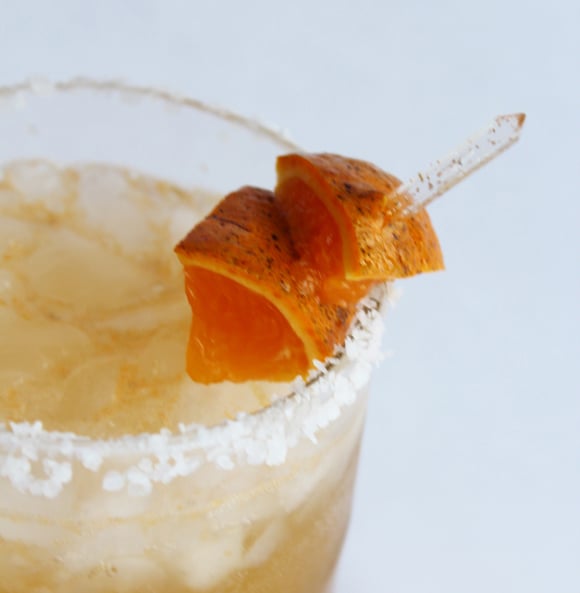 I've been on a mission to come up with new flavorful margaritas and although yesterday it was all about the spice of this jalapeno margarita, today we're getting just a touch of sweet with this tangerine margarita.
The juice of a honey tangerine is complemented so well with freshly grated ginger that the whole thing just screams "I'm so refreshing, drink me!"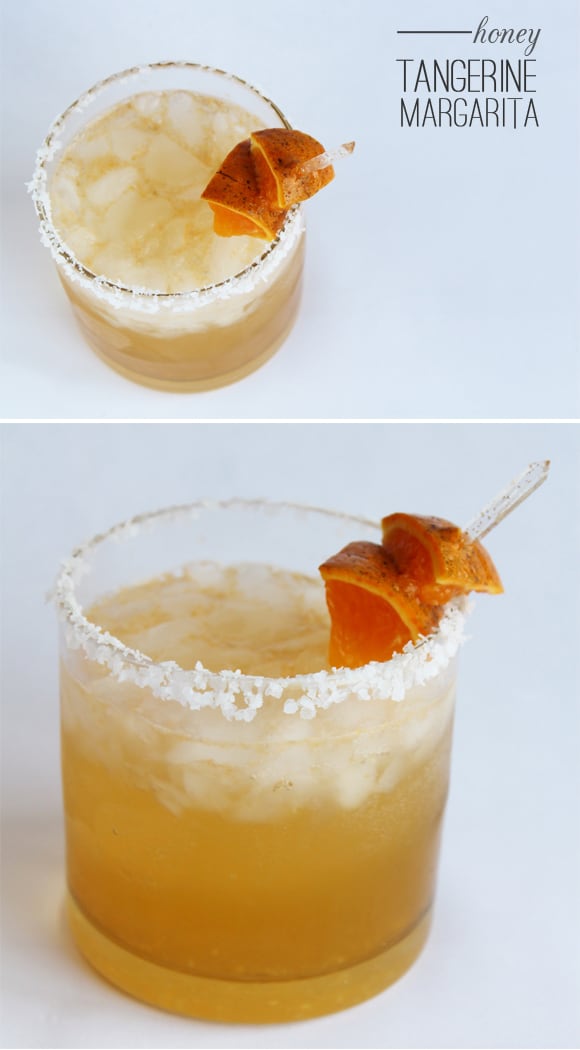 Honey Tangerine Margarita
Ingredients
makes 2 drinks
2 freshly squeezed honey tangerines (any tangerine will work!)
2 slices tangerine for garnish
1/4 cup tequila of choice
1/3 cup Cointreau
1 tsp fresh ginger, grated
1 tsp honey
Lime and salt to rim glass (optional)
To make: Combine tangerine juice, tequila, Cointreau , ginger, and honey into a shaker filled with ice. Shake well and strain into glasses that have been rimmed with salt (if you like) and filled with ice. Garnish each drink with 1-2 slices of tangerine.
Cheers!