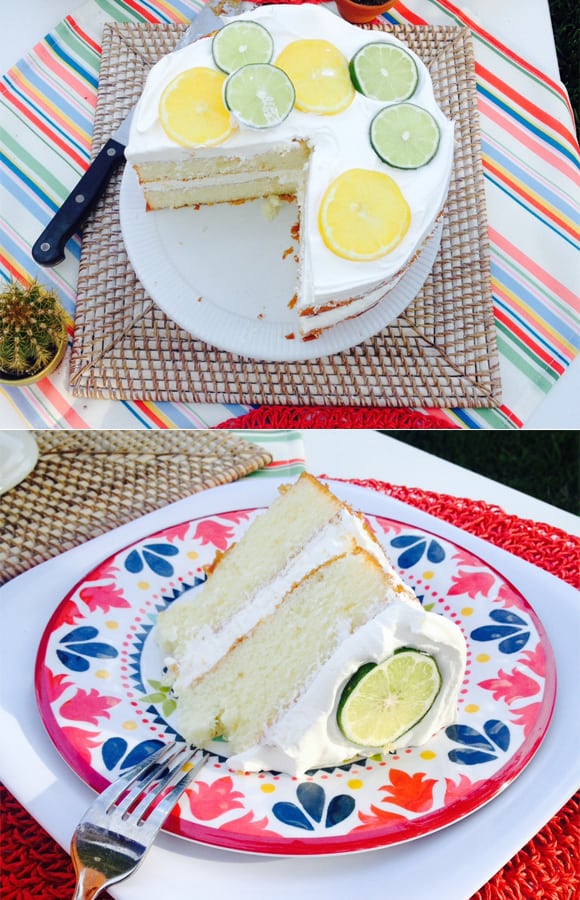 I'm a big fan of incorporating fresh flavors into summer baking and this cake definitely has that summer zing. A play on this Lemonade and Lime Cake I recently made, this Tequila Lime Cake is a great choice to serve at your next summer gathering.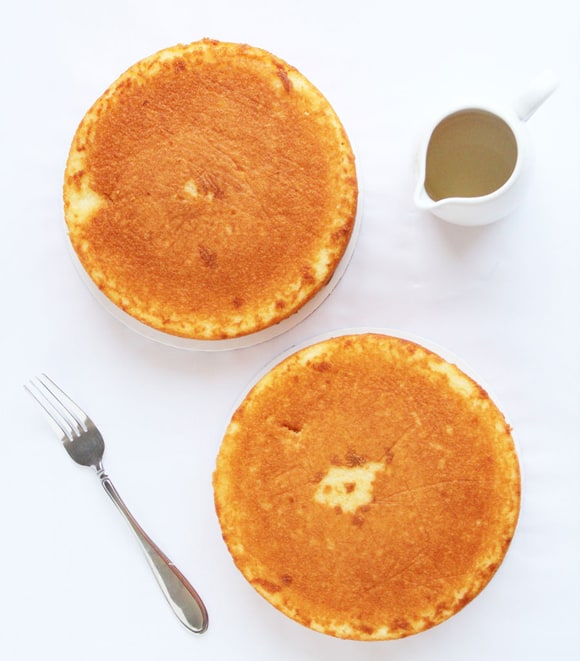 The best part? You don't even have to bake if you don't want to. I picked up two white cake layers from the local market and just doctored them up. Simple! Just poke the tops of the cakes with a fork and then slowly drizzle over about 1/4 cup tequila on each layer. You want it to really soak in.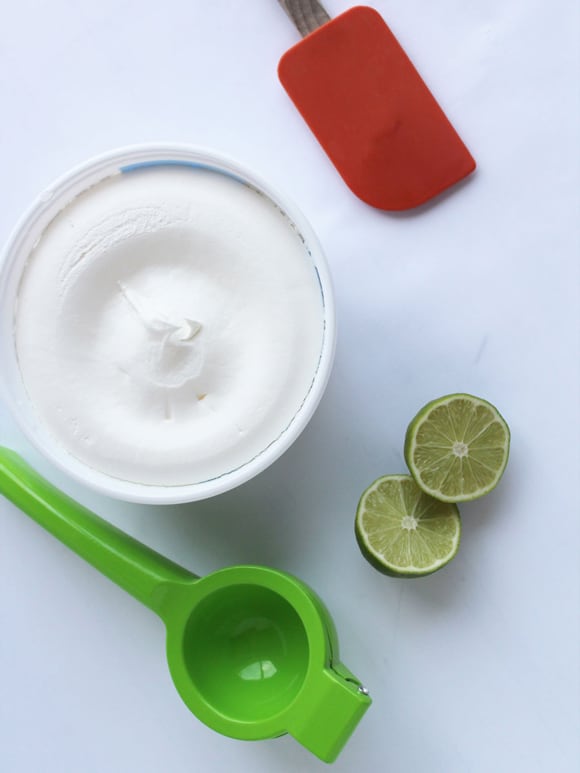 Whip up this low-cal delicious frosting. Take one tub of whipped topping and add a juice of one lime. Mix well and then slather on the cake.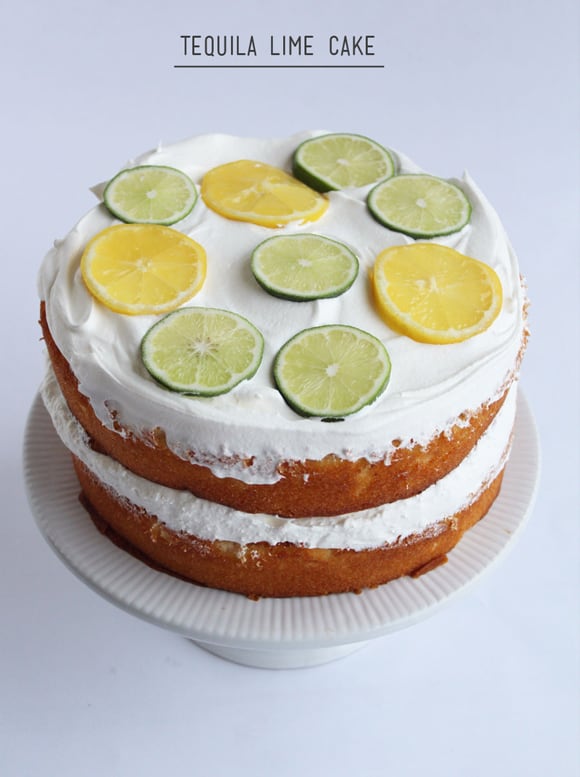 Stack the cake layers and whopped topping and then top with fresh slices of lemons and limes. If you buy the cakes already baked, this whole dessert should take you about 10 minutes.  Keep cake refrigerated until ready to serve.
Is this recipe making you thirsty? Be sure to pair this cake with one of these unique margarita recipes!
This post was created in collaboration with SC Johnson. See the original post here.