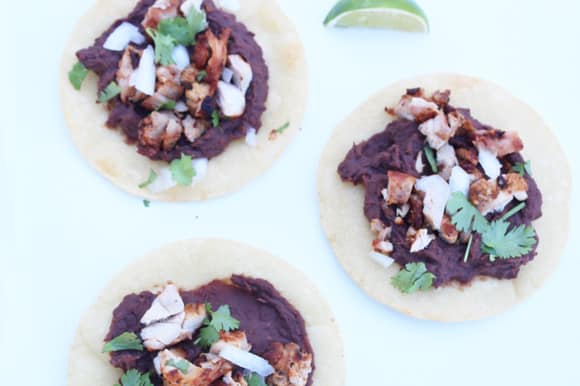 Looking for a flavorful tostada recipe? Well, these babies are bringin' it! We served these chicken and black bean tostadas this weekend at a small end-of-summer gathering with friends and they were a hit. It was the last few days before the kids returned to school and we wanted to make the most of it. Great food and wonderful company was in order!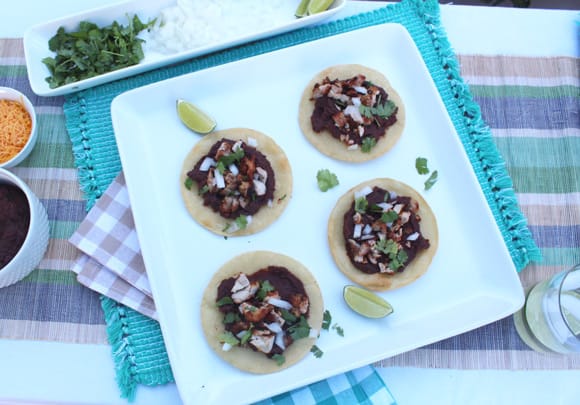 We teamed up with Pacific Foods who know a thing or two about great flavors and making things simple. I've gotten a lot of inspiration recently from their "Foodie Party" Pinterest board. They sent over some delicious products like Roasted Red Pepper Organic Hummus and Salsa con Queso Dip that our guests devoured while we set up the tosatada bar. And their Refried Black Beans just might be my new favorite thing. They have a hit of green chili that step the beans up a notch.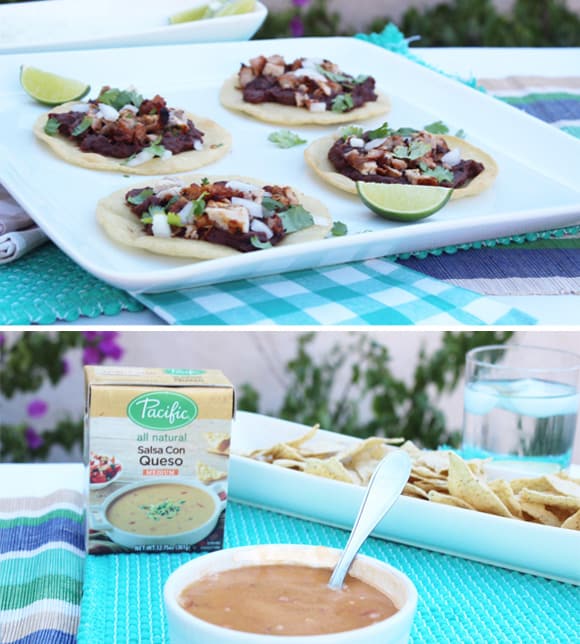 My favorite party trick? Topping our grilled chicken tostadas WITH the Salsa con Queso. It brought such great flavor and a creamy texture to the tostada. YUM.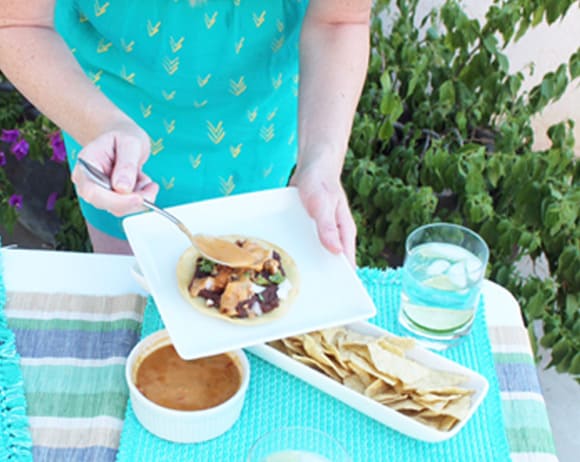 Spoonfuls right on top. Perfection.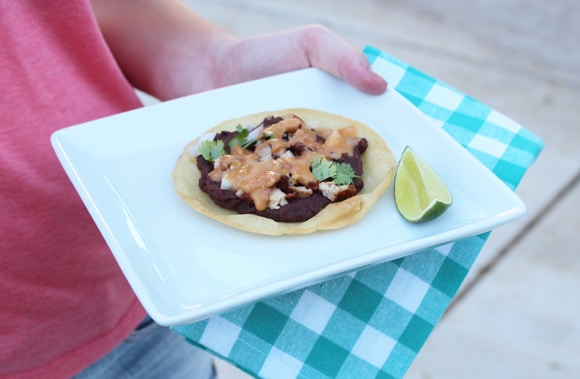 Take these tostadas for a stroll yourself. Let me know what you think!
Chicken and Black Bean Tostadas
Crispy, fried corn tortillas
Pacific Foods' Refried Black Beans with green chilies (here)
Grilled Chicken, diced
Small onion, diced
Cilantro
Pacific Foods' Salsa con Queso (here)
Lime wedges
To Make:
Top tostada shell with layers of refried beans, chicken, onion and cilantro. Top with spoonful of Salsa con Queso and a squeeze of lime. Enjoy!
If you really want to make it a complete party, serve up one of these unique margaritas to wash it down and end the night with this Tequila Lime Cake.