Hey there! My name is Tori Tait.
I'm so glad you're here. I bet (like me) you're drawn to creative ideas, enjoy a pretty cocktail, and are passionate about growing your business. Am I right? Then you're definitely in the right spot.
I'm here to inspire and help you. And the best news? I have no desire to overcomplicate things. That's not my jam. I like things simple. From my DIY ideas, to my cocktail recipes, to my marketing strategy. I have a career and a family (two darling girls) that come before my creative self so I totally practice the motto "less is more."
I founded Thoughtfully Simple in 2008 as a way to share my passion of all things creative and to  connect with other women owned businesses doing their thing that just might need a little assist on the social media marketing front. My goal is to inspire you to tap into your creative confidence, one simple step at a time. Really, no overthinking things allowed with me!
Here you'll find things like creative cocktail recipes and fun DIY projects. You'll also see the occasional post that taps into my professional experience (no, not as a professional mixologist––though if you're one let's be friends), as a marketing professional.
After college and before I jumped online and into the digital marketing realm, I managed a bakery, was an elementary school teacher (I loved to teach, but realized it was the wrong audience and subject matter for me), and started a stationery company (in the pre-Esty era even). It wasn't until I was a year into the stationery business that I realized what I was most passionate about. I loved building a brand, I loved creating content, I loved marketing online, and I REALLY loved building online communities. 
I've been in this field for 8 years (that's pre Pinterest and Instagram!) getting my start helping small, women-owned businesses navigate the digital marketing world. I'm currently the Director of Content and Community for The Grommet. I love my job in a big way, and if you want to build a business or career you love too, I want to help inspire you and cheer you on friend (which in my opinion is best done over a jalapeño and cilantro margarita. Hey, I love all things spicy).
I hope you enjoy your time here and feel inspired with new creative ideas for your life and business. In fact, be sure to sign up to get my emails and get new ideas sent straight to you.
And THANK YOU for stopping by, for reading my words, for the comments and community you're helping build here. I know that you're up to great things. And I can't wait to help you along the way.
Cheers,


Want to collaborate? Check out my contact page or email me at hostess@thoughtfullysimple.com
Past work includes collaborations with brands like: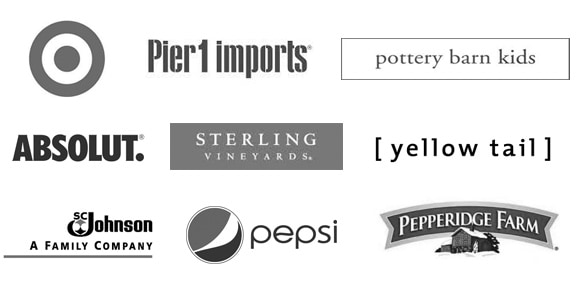 …