Thinking of planning a party? Maybe you're hosting game night, Thanksgiving, or a birthday party for your kids … regardless of the occasion, one thing is the same–you'll have to plan. If you're wondering how to prepare for your party, consider this list is your new cheat-sheet.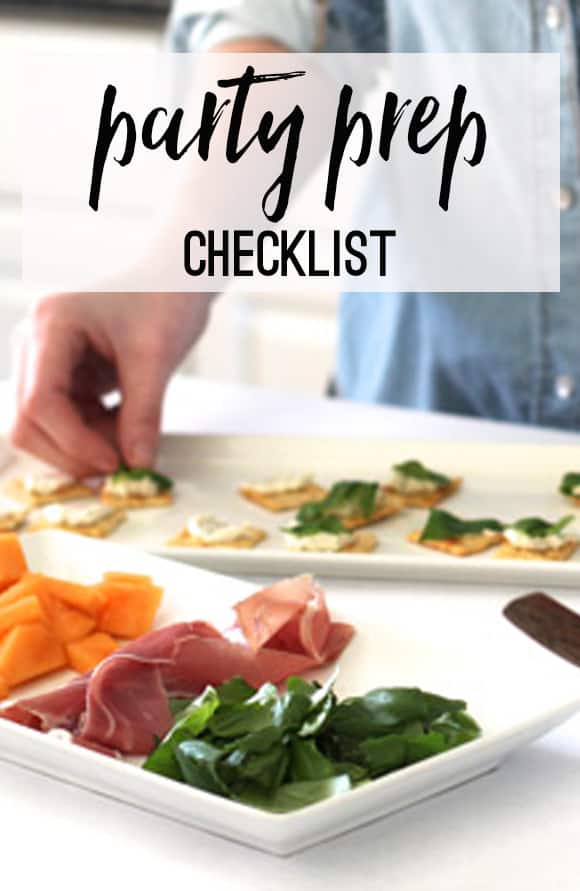 Prepare For Your Party Checklist
I love the idea of having friends over. I like the planning and the scrambling. I think for me it is a bit like running a race–kind of painful preparing, but always worth it! It is easy to get overwhelmed with what may seem like a lot of details in the planning. If you break the planning and preparation up into smaller parts, then you will see that entertaining friends in your home on a Saturday night can truly be an enjoyable experience for the whole family. Here are some of the basic steps to entertaining in your home.
Decide on the menu. This will indicate how formal the evening should be.

Create the guest list. Will it be an intimate gathering or more of a party?

Decide on a date and time.

Invite your guests. The final number will help you know how much food you'll need to prepare.

Create a shopping list. Don't forget the beverages, napkins, and even candles.

Make your cleaning list. I love having people over because it is the only time I am truly motivated to deep clean my house. Look at it as an opportunity!

Plan some entertainment. Browse through your favorite tunes to find some appropriate music. Rent a movie for the kids. Dust off a game or two.

Make ahead anything that can be made ahead: dessert, cut vegetables, casserole or soup.

Create a timeline so that you are not preparing up to the minute your guests arrive.

Enjoy! This is supposed to be fun, remember? Relax and enjoy old or new friends.
You might also want to read:
How to Host a Backyard Dinner Party
6 Things Your Party Guests Want You To Know
Browse Party Food Ideas
Browse Cocktail Recipes
Tell me: What's the biggest thing you struggle with when planning a party? Leave a comment below!