It's summer! This means there will certainly be several occasion to whip up a batch of frozen alcoholic drinks. I wanted to share a few of my go-to frozen cocktail recipes with you in case you don't want to dig in the cocktail archives. I'm totally planning on enjoying each of these very soon. Did I tell you all I am taking a 30 day sabbatical from work? I cannot wait for lazy summer days and enjoying these recipes poolside! If you have any good summer book recommendations please drop them in the comments, I have reading on my "must-do" list for sure. I mean, a frozen cocktail and a good book just go together so well, don't you think?
(Bonus: Each of these are really simple to make and don't require too many ingredients)
Here are three of my favorites: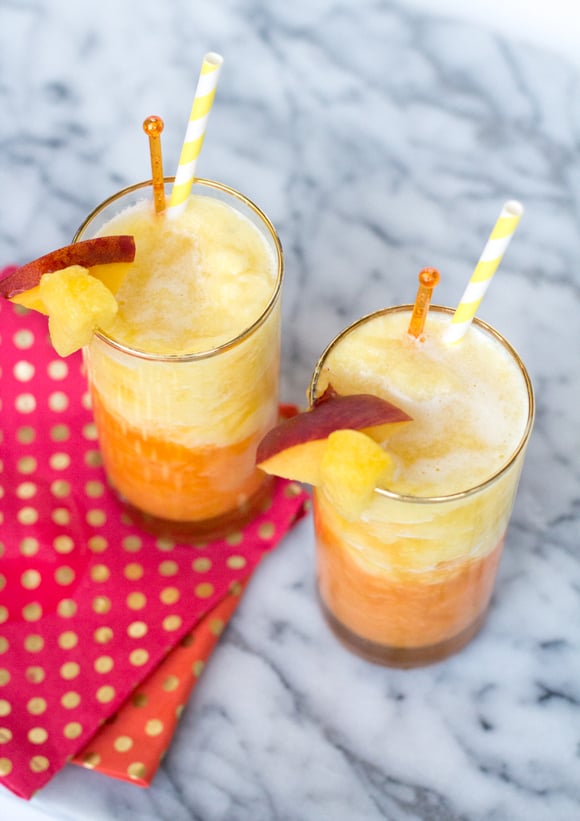 1. Pineapple + Peach Vodka Slush
Don't let the layered look fool you, this is easy to make. I love how tropical it tastes without being overly sweet! Grab the recipe.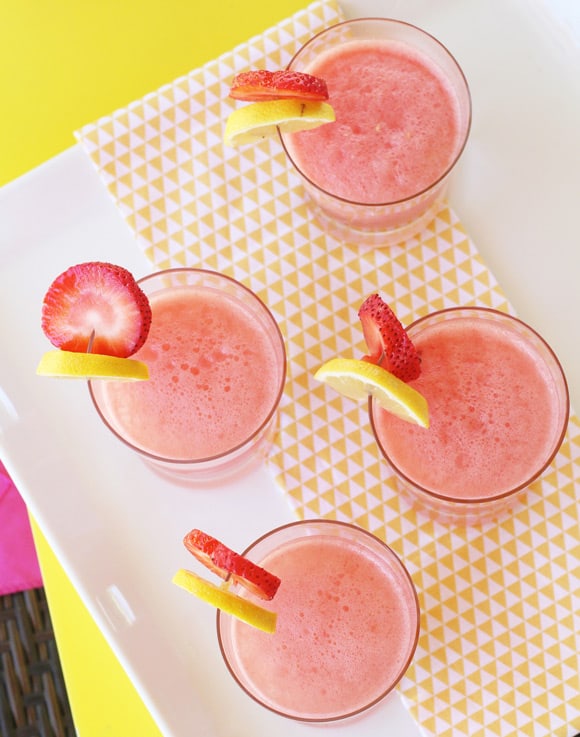 2. Watermelon + Strawberry Lemonade Cooler
Lemonade has "summertime" written all over it. This adult upgrade is always a crowd pleaser. Serve it when you're entertaining for extra hostess points! Grab the recipe.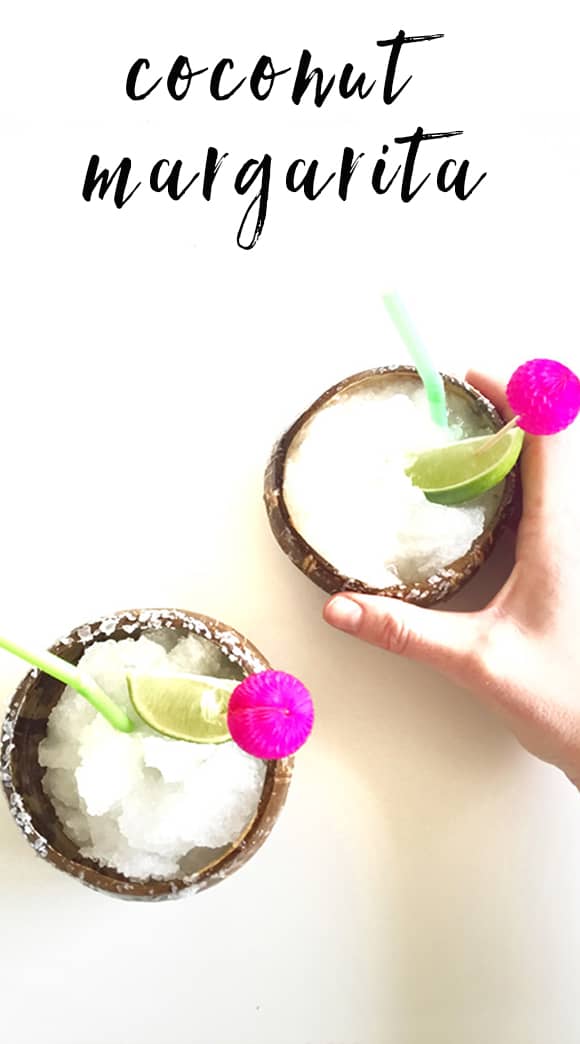 3. Lime Coconut Margarita
I know coconut water is all the rage–but I prefer mine in margarita form. ;). This is light, and refreshing and just tropical enough to make you feel like it's vacation time. Grab the recipe. 
 What do you think? Will you be trying one of these frozen alcoholic drinks this summer? Let me know which one looks best! 
And if you make one, be sure to share a photo with me on Instagram and tag #TScocktails!