Looking for a little something thoughtful to do for the kiddos on Saint Patrick's Day? This is what I have planned for my girls – a little simple St Patricks day food! This will be an extra special treat to wake up to because they never get to have "sugary" cereal for breakfast (it's dessert in our house!).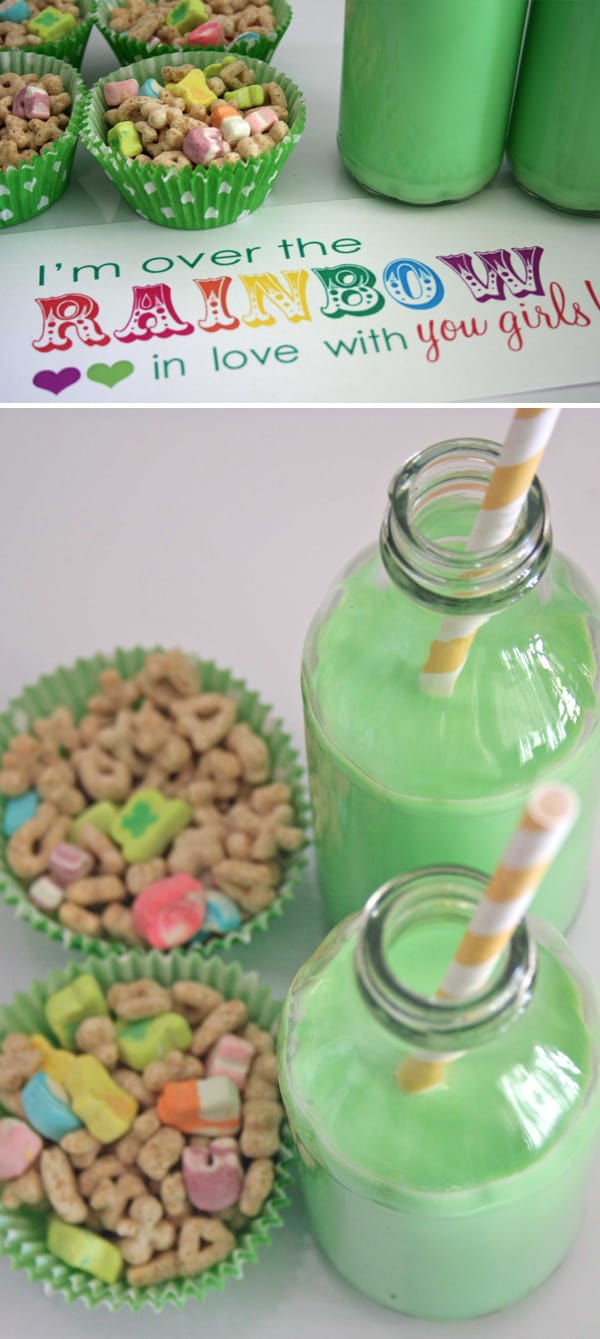 I love when things are simple and cute!
Glass jars filled with green milk (of course!). Cupcake liners filled with Lucky Charms cereal. On the breakfast tray, I've placed a little love note to my two daughters that reads "I'm over the rainbow in love with you girls." **UPDATED to include printable sign (end of post).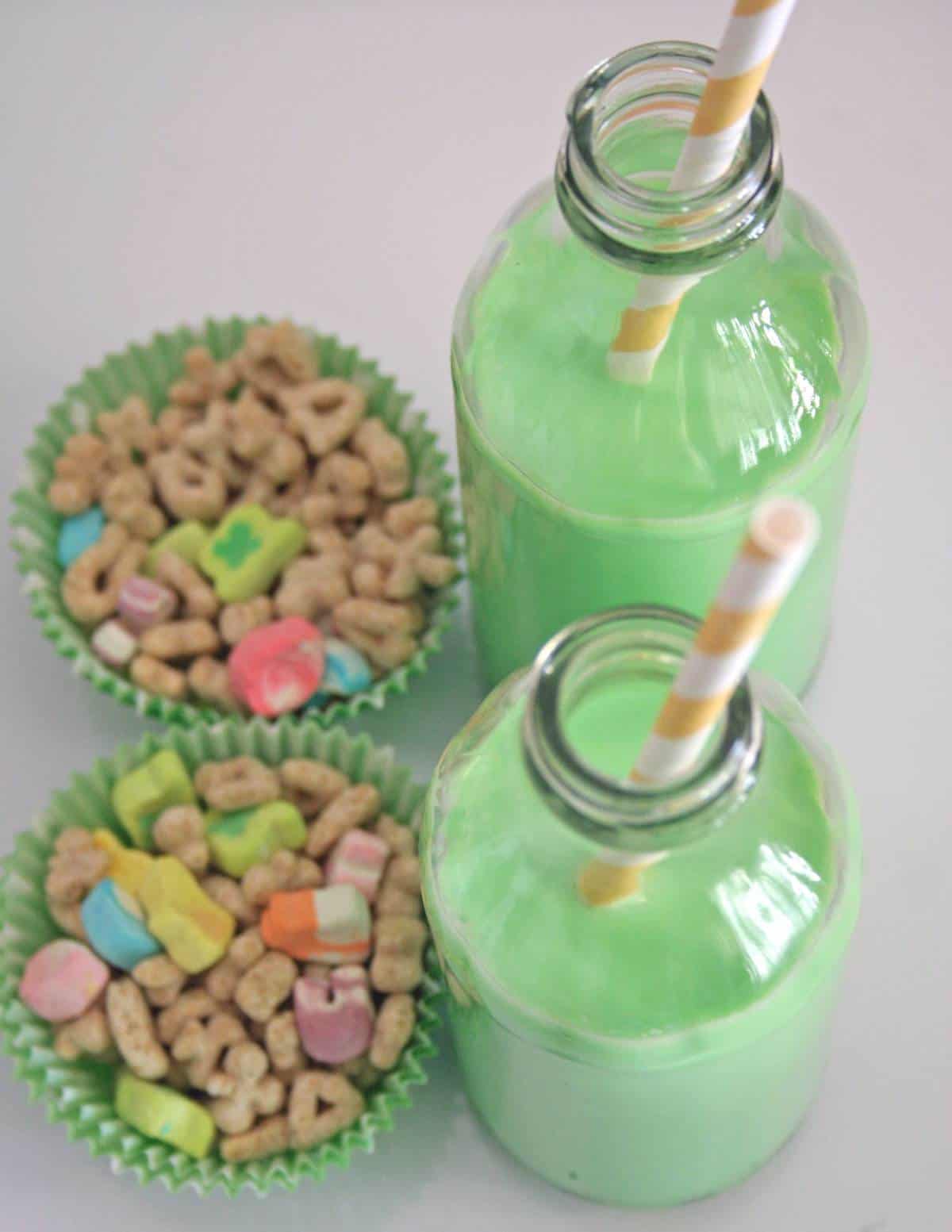 In each jar, a yellow and white striped paper straw.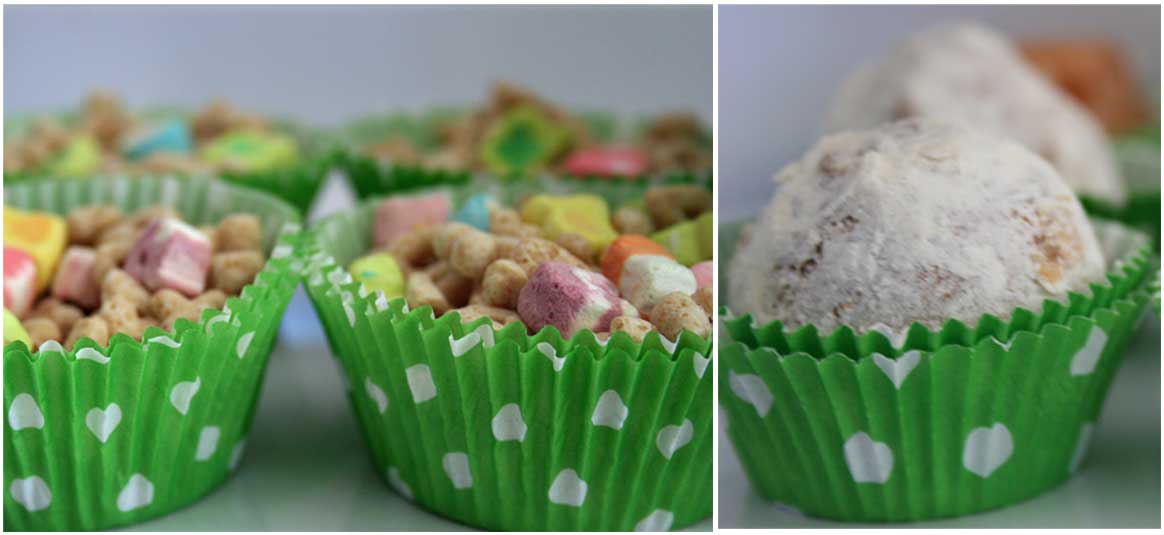 A close up of the cereal cups and also mini cupcake liners filled with donut holes. What more could a lucky leprechaun ask for?
**Looking for more Saint Patrick's day food ideas? Check out these rainbow cupcakes and these rainbow pancakes, green pancakes … or this simple green milk + rainbow Frootloops idea!
Many of you wanted to print the sign I created so I have included it here. The original one, plus a couple variations (to fit your needs!). Enjoy :)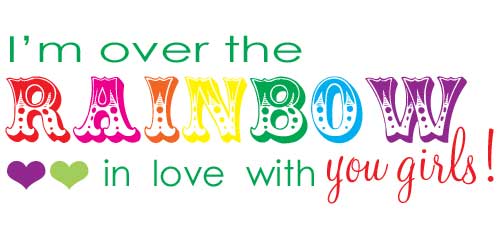 "girls"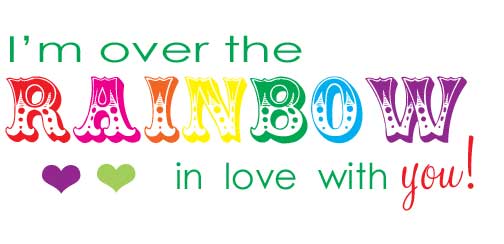 "you"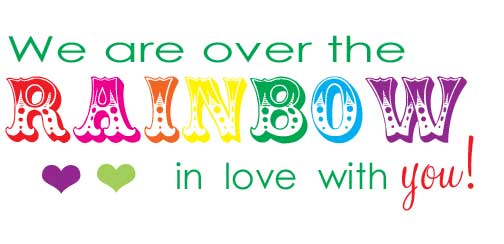 "We"
Right click & save one of these images. Then just open up in a word doc (or similar program) and print.