Do you have a "little monkey?" Plan their next party in this modern monkey theme and let the Monkey business begin!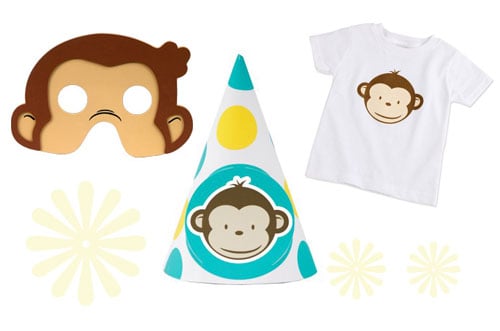 First step to your monkey party theme is to dress the part (well for the birthday boy or girl at least)! Mod Monkey Tee for the guest of honor, party hats and monkey masks for all the little monkey guests!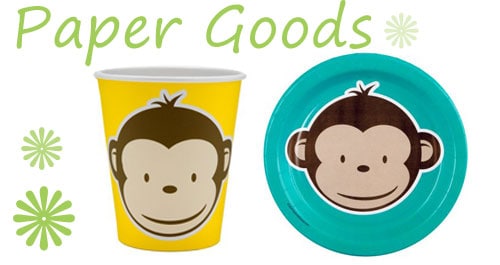 Of course, solid yellow and brown would be fitting, but how cute are these monkey paper goods?!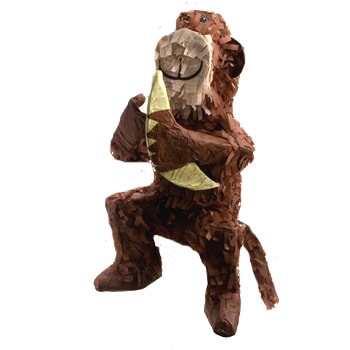 Have this monkey pinata hanging around for some fun party decor. Fill with banana flavored candy, yellow M&M's, Lemon Heads, and yellow suckers! To keep guests occupied, play barrel of monkeys, monkey in the middle, or monkey see monkey do (just like Simon says).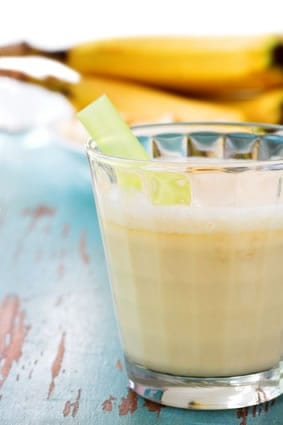 Blend up banana smoothies or serve kids banana flavored milk. Have a tray of bananas, bowl of yellow candies, and dried banana chips out for guests to munch on.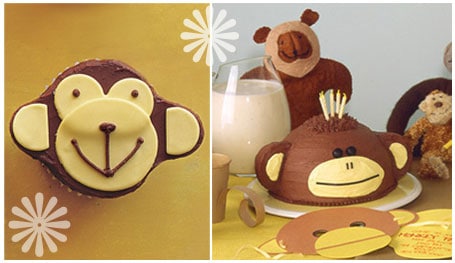 Create this adorable Monkey cake as Martha Stewart did or for multiple monkeys, make these monkey cupcakes!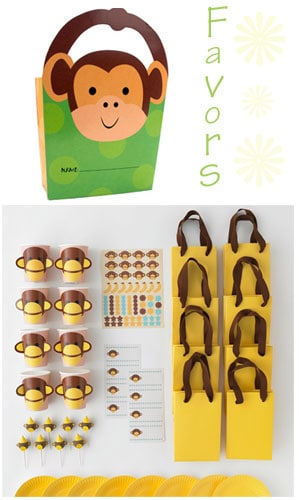 Send your guests home with some monkey memorabilia! Purchase these monkey favor bags  or make banana cookies to send home with guests. aYou can also check out this monkey party favor kit available at Martha Stewart Crafts.