Feeling the holiday stress? Wish you had more time? How about carving out a little girl time and getting some of that to-do list accomplished?  My simple tip to sneaking in time with your best friend, mom, sis and neighbors? How about hosting a simple, Pretty Packaging Party?
The plan: set up a gift wrapping station, toss out some supplies and simple snacks, and invite the girls over for chatting and wrapping!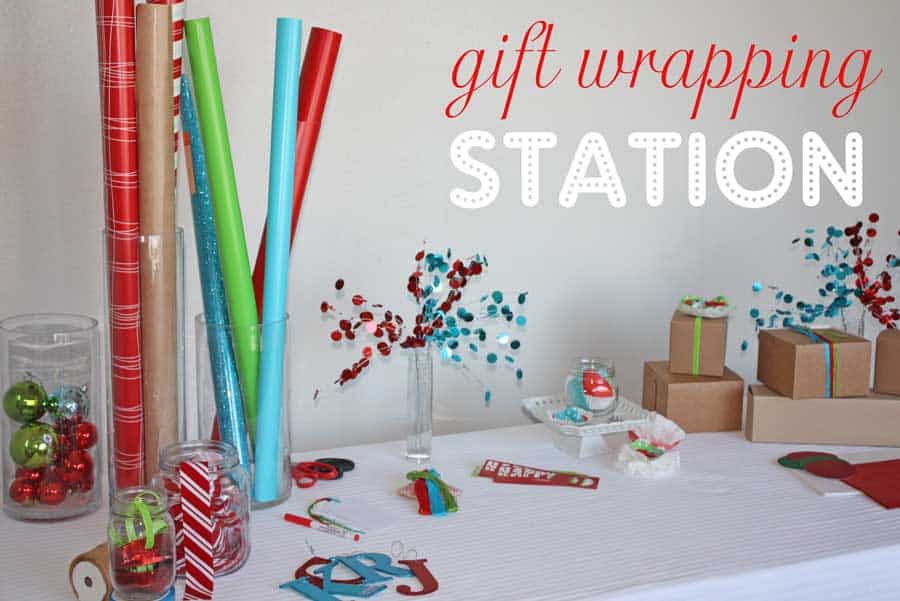 Confine your packaging party supplies to one room in your house — a dining room table or an otherwise, "out of the way" spot where you gals can get busy wrapping and catching up.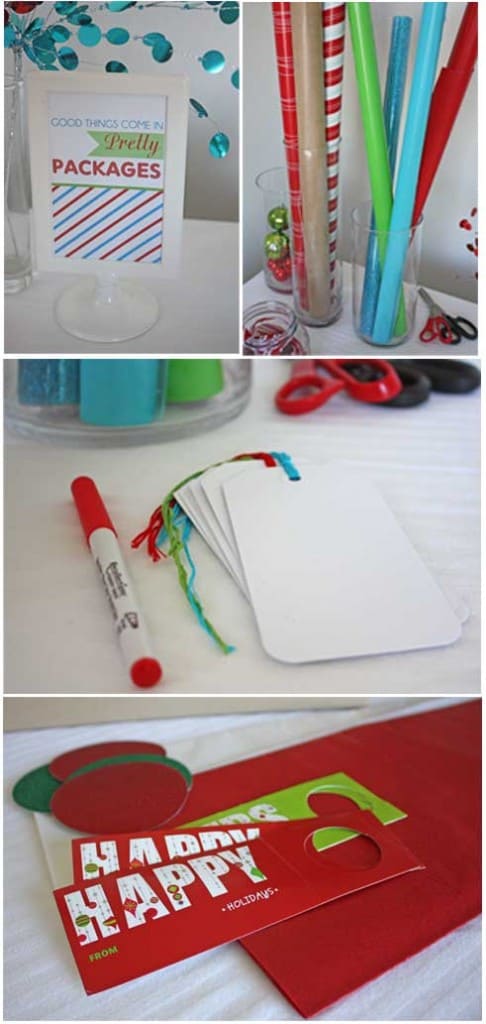 You'll want to have plenty of supplies on hand (you can even ask each guest to bring something like tags, tissue, or ribbons to make it easier).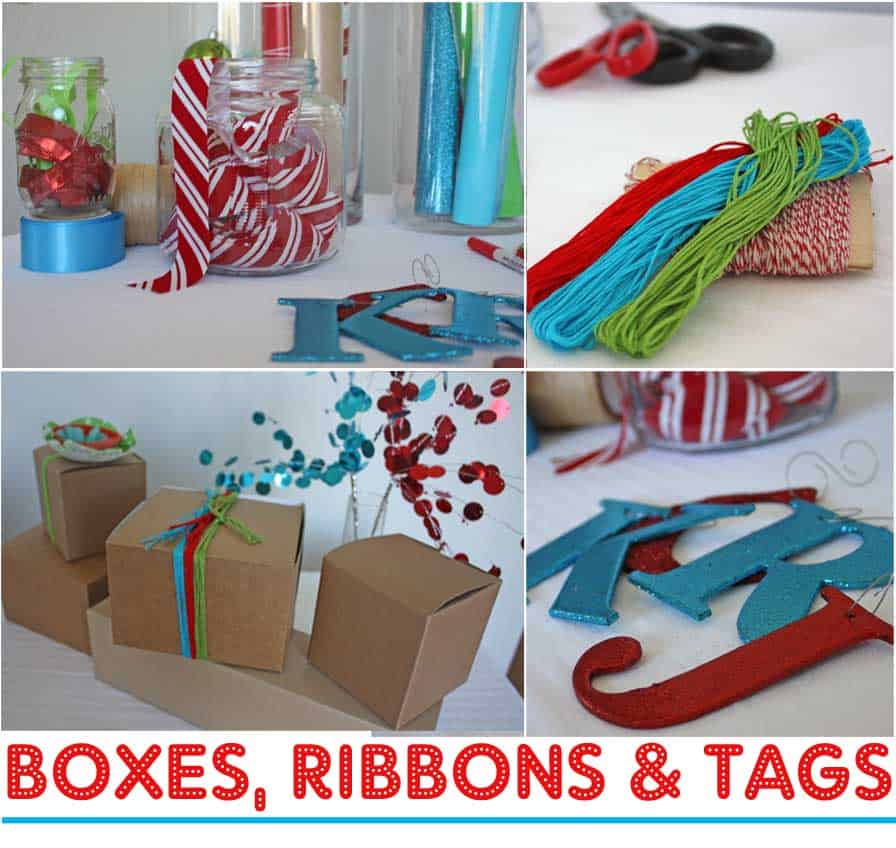 Boxes (I prefer these craft brown ones from thinkgarnish.com), plenty of ribbons of different widths, and festive tags are all a must. Don't forget the tissue paper, tape, scissors and pens too!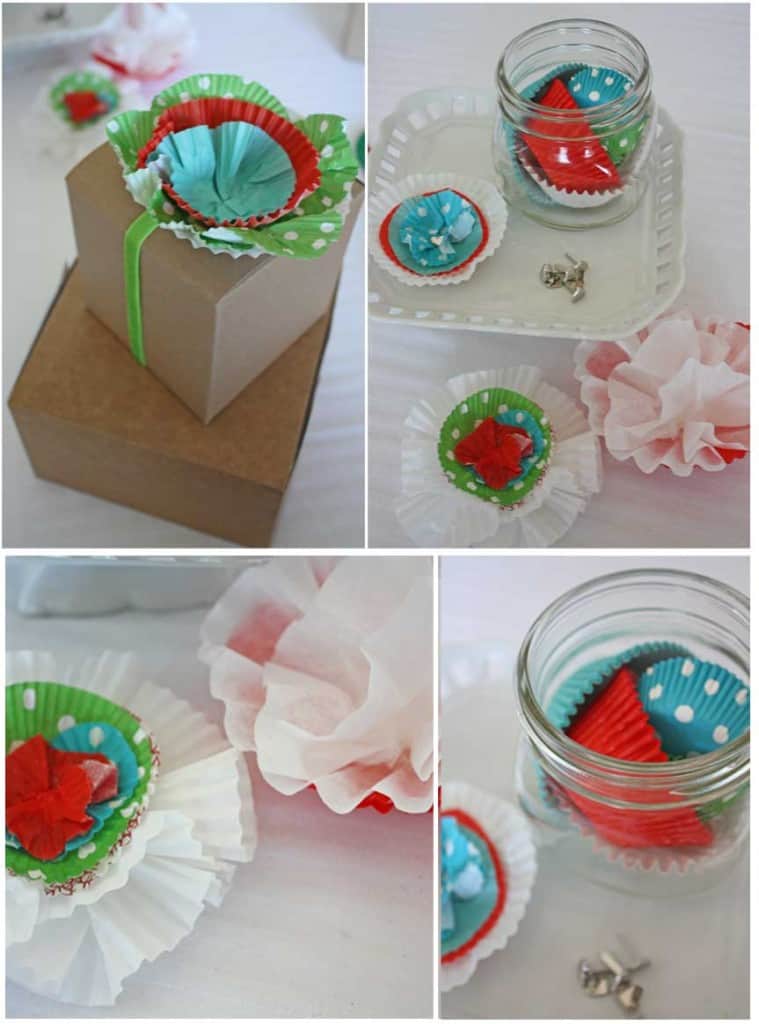 Add those thoughtful touches to your gifts with these little homemade paper flowers. I made all sizes using cupcake liners and coffee filters! Layer, scrunch, and secure the flower together using a brad. Hostess Tip: if you'll have kids in tow this is a fun craft that will keep their little hands busy!
You won't want to forget some drinks and snacks — but keep it super simple. You're getting together to get gifts wrapped and sneak in some quality girl time — no working away in the kitchen! Serve water or lemonade in glass jars with cute straws. Serve "packaging peanuts" and candy in these clever clear plastic tubes (so handy).
This entire Pretty Packaging Party idea can be pulled together in a whim — it's super simple. So, go ahead — call up your girlfriends and invite them over for some wrapping and chatting. After all — good things do come in pretty packages.
Boxes & Clear Tubes |  Garnish
Glass Jars & Paper Straws | Sweet Shop LuLu
Do you like to wrap gifts or is it more of a chore for you? Are you the gift wrap or gift bag type?